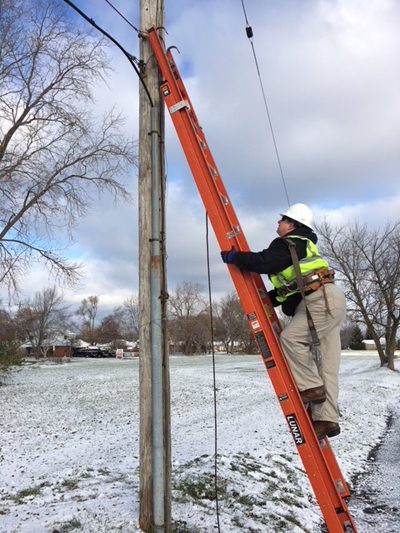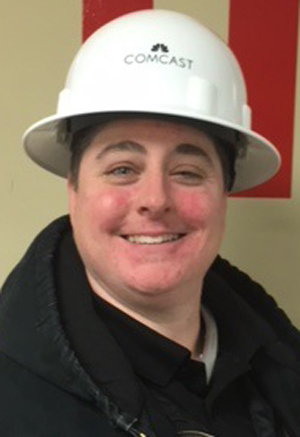 Eileen Lezotte always enjoys when she comes to a new customer's door as a Comcast Communications Technician and hears someone say: "Oh! You're a woman!"
Bringing a new perspective to the job of "cable guy" is one of the many reasons Lezotte says she loves her job. These days, the cable company is more of a telecommunication business. And the cable guy could just as easily be a woman doing highly skilled work as a technician and customer-service agent.
Lezotte is one of many women who are working with Comcast to bust through stereotypes in this traditionally male-dominated field. Comcast for its part is looking to fill more than 100 technician jobs in Michigan well into 2019 and hopes that more women will consider the opportunity to utilize all of their skills.
"I love this job," Lezotte said. "I didn't expect it to turn into a career, but it has. … There's so much to do and learn every day. You have to think on your feet and help people understand the problem they're having without using technical jargon."
Physical and intellectual
Lezotte is a Communications Technician 3. She handles installations and service calls in the Downriver area. She heard about the job about three years ago from a coworker and thought the idea of working for a telecommunication company was intriguing. Lezotte admits she seeks variety in a workplace and can feel bored if there isn't enough challenge or things to do.
Historically, the technician's job has required physical demands such as carrying and climbing ladders, wriggling through tight crawl spaces and working in every kind of environmental condition whether it snow, rain and heat. While this part of the job remains, having strong "soft skills" in terms of working well with people, answering questions and coming up with innovative solutions to outage issues has become equally as important to be successful in this position.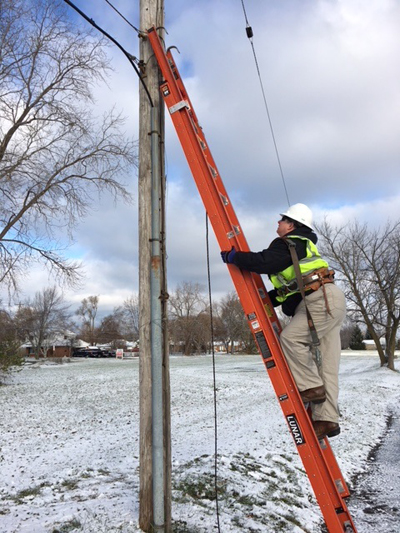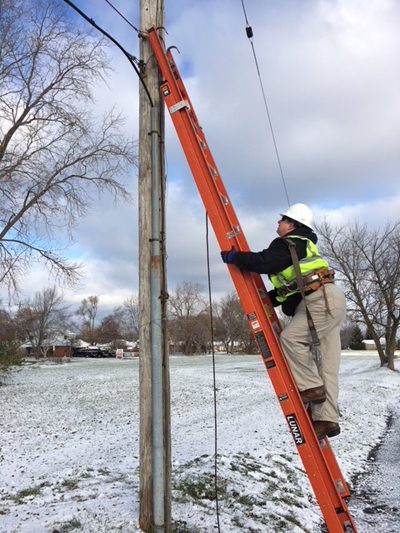 These days, Lezotte is busy doing everything from replacing bad lines to testing systems to tightening up fittings to get customers' cable, internet, phone and security systems back on. There's always something new to learn, Lezotte said. Plus, sometimes the solution as simple as the customer's dog chewed through the lines to complicated situations that truly test her knowledge.
Peer support
Lezotte said she got her training at Comcast's Roseville center, where there is a house that replicates on-site conditions. She learned to climb poles, install lines and everything else that goes with a technician's job. She had a peer mentor who helped her learn on the job. Her mentors and bosses also are available on call and will come to a job site with her whenever she needs it, so she feels supported in every aspect of her work.
"The technology is moving faster than ever and we're always expanding our product lines," Lezotte said. "That makes it interesting to try to solve what's happening in a customer's house – there are a lot of things you have to check to find out why something isn't working. But I like taking the time and educating the customer. I had one woman who was a basketball fanatic and she didn't know we have an app that would let her watch nearly every basketball game. It was like Christmas for her!"