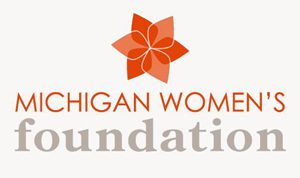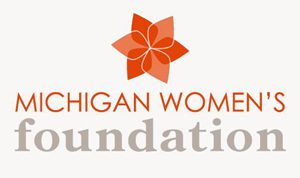 For three decades, the Michigan Women's Foundation has been working, learning and sharing conversations about how to create a supportive environment for the state's girls and women.
Its mission is to advance the economic, professional and social well-being of Michigan's female population. To celebrate its 30th anniversary, the 501(c)3 organization is putting together a pretty impressive party with its friends and supporters.
The event – Lights, Courage, Action! – is scheduled for Wednesday, April 6, at the MotorCity Casino Hotel. The fundraiser – which includes networking, dinner and a silent auction – will honor three decades of MWF supporters, highlight some of the organization's most significant and recent successes and announce innovative plans for the future.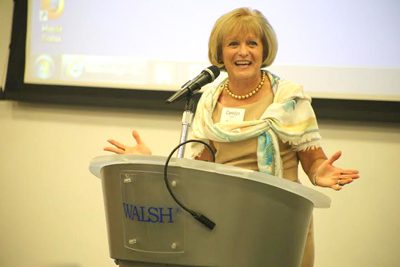 Silent auction items up for bid include personal lunch dates with Detroit Mayor Mike Duggan and Wayne County Prosecutor Kym Worthy, as well as once-in-a-lifetime experiences like a round of golf at the famed St. Andrews course in Scotland, a two-day Corvette driving school and tickets to the 2016 American Music Awards.
"Lights, Courage, Action!" event co-chairs are: Community Activist Cynthia N. Ford, Tricia A. Keith of Blue Cross Blue Shield of Michigan and Faye A. Nelson of DTE Energy Co./DTE Energy Foundation.
Some background: In 1986, 13 women came together to address inequity in philanthropy to causes benefiting women and girls. At that time, less than 3 percent of charitable giving targeted female-focused organizations. They became known as the Founding Mothers and it is because of them that Michigan Women's Foundation has supported more than 550 outstanding programs aimed at leveling the playing field for women.
To honor this anniversary, MWF put together some of its achievements and shared some historical photos for some Throwback Thursday fun.
• MWF's Young Women for Change program that was launched in Detroit two decades ago was honored at a White House conference on empowerment. This program has grown to seven chapters across the state, teaching high school girls the importance of social responsibility and philanthropy.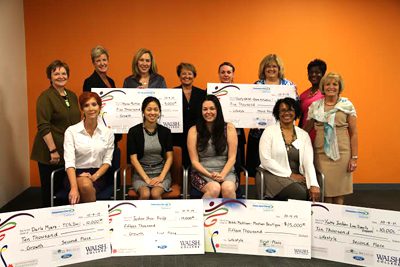 • MWF was instrumental in the passing of Title 9 regulations that ensure women equal opportunities in collegiate academics, facilities, programs and athletics. The Foundation funded a test legal case that is still today the standard for equality in higher education.
• Building on the past two years, MWF continued to invest in aspiring women entrepreneurs with microloans and prizes from pitch competitions. To date, nearly $1 million has been invested in various women-owned/women-led businesses that have contributed $4.5 million to Michigan's economy.
• In 2015, MWF, together with the Wayne County Prosecutor's Office and the Detroit Crime Commission, lead an independent collaboration – Enough SAID (Sexual Assault in Detroit) – the first in the nation, to raise private sector funding to test more than 11,000 forgotten rape kits, investigate the crimes and prosecute the resulting cases, thus securing justice and closure for victims, and ensuring a safer community for everyone. The Enough SAID's strategy of using private sector donations to leverage public support is working, with $1.5 million from individuals, businesses and foundations attracting nearly $8 million from the federal, state, county and city. And, MWF was thrilled when a group of African American women came forward to join the campaign. Sororities, service clubs and caring companies are working together to raise more than $650,000 to complete testing the kits in the backlog.