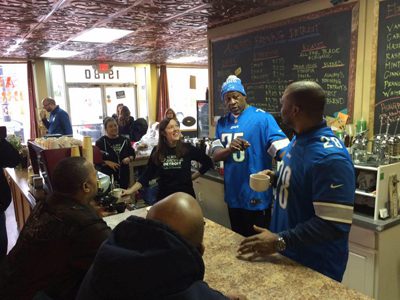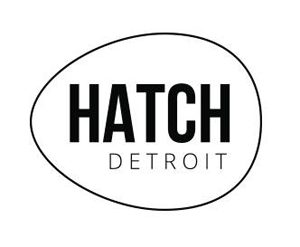 Helping Detroit retailers open up their businesses has been one of the most public parts of Hatch Detroit. But helping longtime city-based companies improve their existing storefronts and gain public attention for their goods and services is an important part of Hatch's work in and around Detroit.
The Hatch Detroit Neighborhood Initiative focuses on improving select streetscapes and retailers around the city. Today, Hatch Detroit with its partners at the Detroit Lions announced they are working with Grandmont Rosedale to boost the appearance and effectiveness of area shopping districts.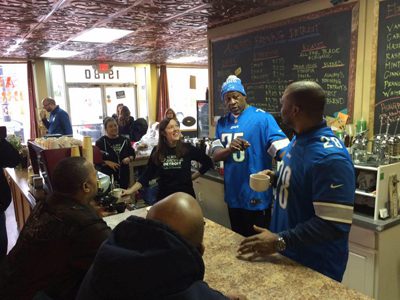 The area of Grand River Avenue between Warwick Street and Outer Drive will receive people-friendly infrastructure updates aimed at making the area both look good and easier to shop. The Detroit Lions Charities donated $150,000 toward this effort, which is being done in conjunction with the Grandmont Rosedale Development Corporation.
"Working with Hatch Detroit on creating sustainable, pedestrian-friendly storefronts in Grandmont Rosedale is another opportunity to build upon our shared progress in neighborhood economic development," Detroit Lions Senior Vice President of Marketing and Partnerships Elizabeth Parkinson said in a statement. "The Detroit Lions organization is proud to have a direct hand in the resurgence of these significant and historic Detroit neighborhoods."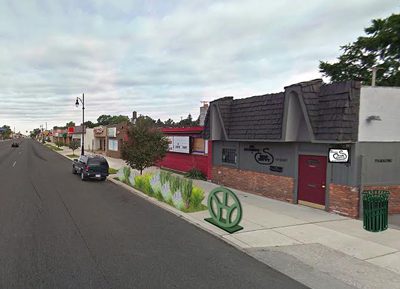 Improvements include new landscaping, bike racks, trash cans and signs for four businesses: Always Brewing, Rosedale Pharmacy, Mr. Bernard's Concept Salon and Beverage One. The idea is to make the street and storefronts more pedestrian and bike friendly, bringing the signs to the forefront and establishing places to sit, park your bike and enjoy the area.
The overall project will highlight these already vibrant businesses, said Tom Goddeeris, Executive Director of the Grandmont Rosedale Development Corporation. The GRDC is a community-based non-profit organization serving five neighborhoods in northwest Detroit, implementing a "comprehensive neighborhood revitalization strategy, including work in the areas of commercial revitalization, small business development, housing renovation, creative placemaking, public safety and civic engagement."
Grandmont Rosedale is one of six target neighborhoods identified as an area of focus in the Neighborhood Initiative, which also includes the North End, Corktown, Southwest Detroit, West Village and the Avenue of Fashion.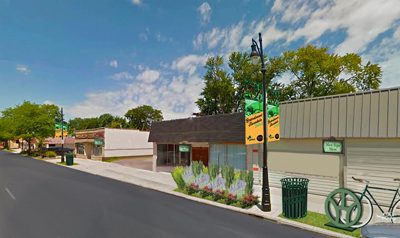 As background, Hatch Detroit is the only charitable organization in Detroit dedicated exclusively to championing and supporting independent storefront retail in the city. Through funding, exposure, and mentoring, Hatch supports both existing and new retail initiatives in the cities of Detroit, Highland Park, and Hamtramck.
The Hatch Detroit Neighborhood Initiative is an extension of the Detroit Lions' philanthropic initiative, Living for the City, which supports organizations pursuing integrated approaches to physical fitness, healthy eating, housing, land use and environmental planning, public transportation, community infrastructure, and aligned workforce opportunities.
Hatch Detroit and the Detroit Lions have completed Phases I and II of the project on the Avenue of Fashion and West Village. For the Avenue of Fashion, this included a district-wide cleanup and beautification project and the installation of signage for five businesses located around Livernois Avenue and Outer Drive. In West Village, the team installed signage for four businesses, installed new lighting in alleys and parking lots, refurbished the gas lighting on Agnes Street, repaved the sidewalks and installed six bike racks.