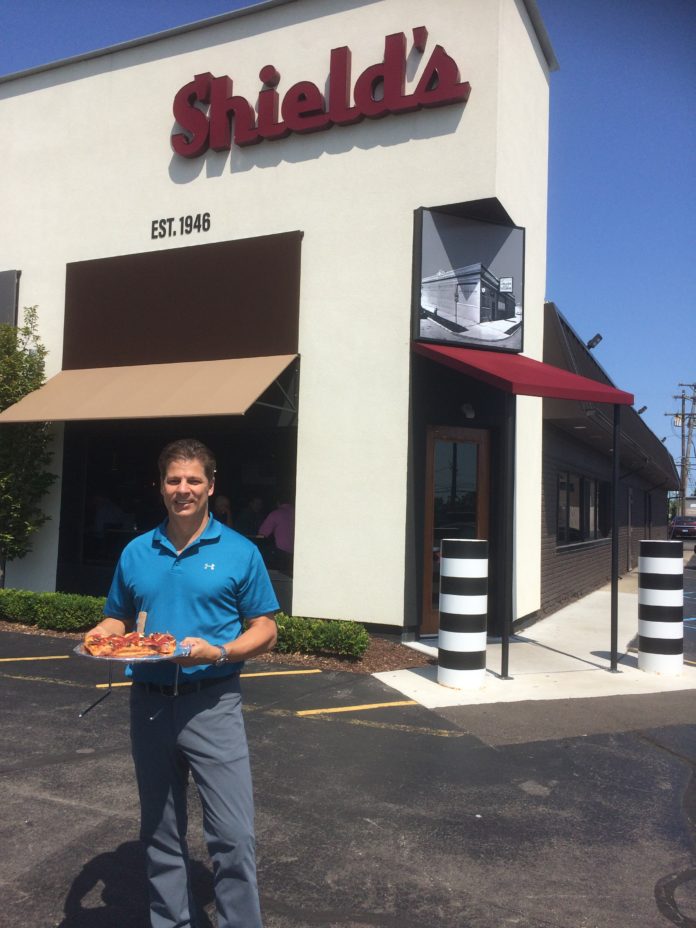 Shield's Restaurant & Pizzeria celebrates its 75th anniversary this year and to kick off the celebration, Shield's will be giving away 75 free large pizzas with two toppings – dine in or carry out.
Registration for the contest is simple – just visit the Shield's website at www.shieldspizza.com, look for the contest registration button, and enter information. A gift certificate will be mailed out to each individual winner – one each day starting April 14.
The certificates are good at all three Shield's locations: 1476 W. Maple in Troy, 25101 Telegraph in Southfield, and 5057 Woodward in Detroit. Shield's is one of the originators of the Detroit-style pizza and is the oldest family and locally owned Detroit style pizzeria in Metro Detroit. The original location opened at the corner of Shield's and Davison in Detroit.
"It's been a long, fun run here at Shield's," partner Paul Andoni said. "We have a very loyal fan base and, for all that our customers have done for us, we want to give something back to them. We will most likely have other celebrations throughout the year. We've been a strong community supporter, as well, including supporting many charity organizations and our first responders during the Covid outbreak in 2020."
For more information and interviews, please call Paul Andoni at 248/637-3131 or visit www.shieldspizza.com.