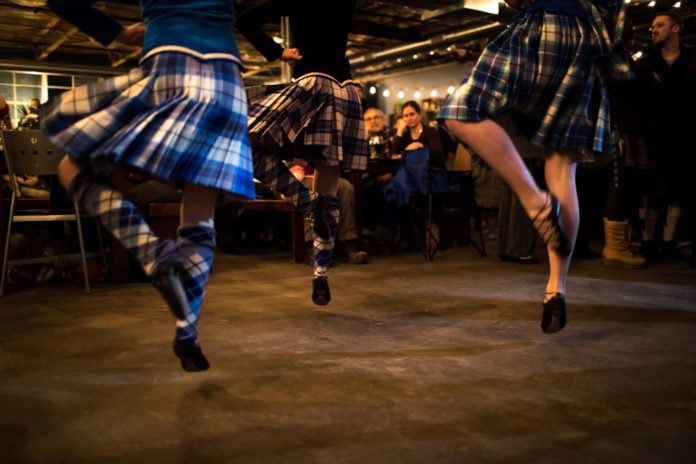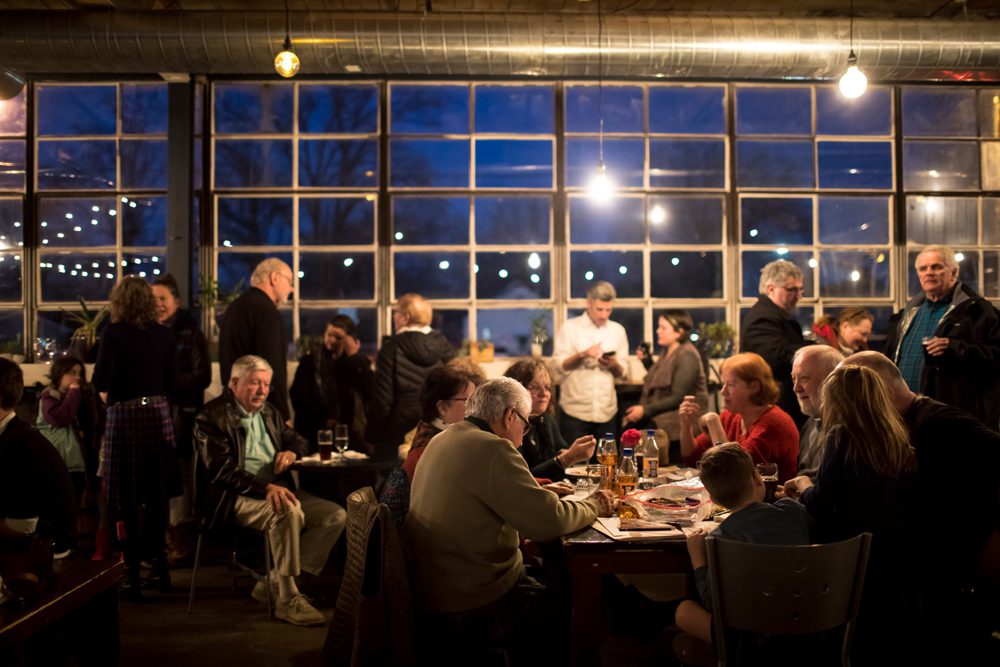 Some partnerships are made in heaven, and they enhance both businesses that engage in these relationships. So what happens when a Scottish bakery and a brewing company decide to do a special event together?
The result is a party that lasts for hours, brings together people of all backgrounds and creates lines to get in the door. That is what happened when Redford's Ackroyd's Scottish Bakery and Urbanrest Brewing of Ferndale collaborated to create a traditional "Burns Night Party" to celebrate Scottish poet and lyricist Robert Burns.
It's an idea for any business to try, said Megan Ackroyd, president of Ackroyd's Scottish Bakery.
"I absolutely recommend events and experiences as a way to reach your customers, engage new audiences, and expand your reach," Ackroyd said. "And, by partnering with another local business [Urbanrest Brewing], we're able to provide more access to our specialty foods and merchandise."
Every Jan. 25, Scots near and far remember Robert Burns, considered to be the national poet of Scotland. Burns – the author of "Auld Lang Syne" – was a pioneer who Scots honored as far back as 1801 when the first dinners in his honor were hosted.
"As a third-generation Scottish bakery and market, we felt inspired to host our own Burns Supper," said Ackroyd. "(It's) where we can serve our award-winning haggis, traditional sausage rolls, neeps and tatties (mashed turnips and potatoes), and our newest house favorite, Millionaire's Shortbread – our homemade shortbread, topped with a layer of caramel and finished off with a layer of chocolate ganache."
The centerpiece of a Burns Supper menu is the iconic haggis, a traditional celebratory dish loved by Scots and honored by Burns in his recitation 'Address to a Haggis.' Ackroyd's Scottish Bakery served its homemade award-winning haggis, which is a savory blend of steel-cut oats, lamb rib meat, heart, liver, suet and seasoning, hand-stuffed in a natural, thick casing. Ackroyd's also offered a vegetarian haggis, Scotch eggs, traditional neeps & tatties (turnips and mashed potatoes), sausage rolls, and British-style baked beans.
Urbanrest Brewing served its 'Not A Scotch Ale,' a lighter-bodied and lower-ABV style of Scottish ale, as well as a full line up of craft brews. The Scottish favorite IRN-BRU, a carbonated orange-colored soda with a hard-to-describe flavor, also was available for guests to enjoy.
Traditional Scottish dancing and bagpiping by Duncans Highland Supply, along with a Burns Night toast and recitation, were another key part of the celebration.
The event is hugely popular, Ackroyd said.
"The response is overwhelmingly positive. We have a lot of ardent fans, but even we were somewhat surprised by the excitement around the Burns Night celebration," Ackroyd said. "I think it shows that people are eager for unique events, especially those that allow them to try and learn something new."