As summer swings into gear, fitness-minded individuals can be found everywhere. Whether it's fitting into the perfect swimsuit or staying healthy, there's a reason to fit a workout into a daily routine – and that's not always easy when you work non-traditional hours.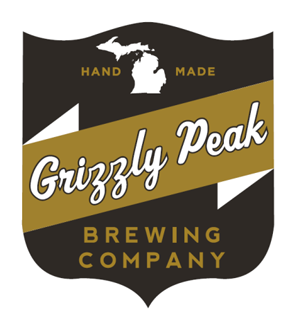 The owners of Grizzly Peak Brewing Company and the Old German in downtown Ann Arbor know that. They are providing all employees with a new expanded health and wellness program featuring a neighboring business, VIE Fitness and Spa. Grizzly Peak and Old German employees can attend barre classes, cross training, yoga and more.
Grizzly Peak and the Old German employees can choose from more than 140 weekly classes at the boutique gym—which includes a gym, spa, juice bar and retail —at its downtown Ann Arbor and Arbor Hills locations for a significantly discounted price. There is no membership required at VIE Fitness and Spa, so employees can attend any number of classes at any time, without having to commit to the same time every week.
According to General Manager Stacy Baird, who runs both Grizzly Peak and the Old German, the partnership has so far been tremendously well received.  Over the past two months since the program began, Baird personally takes advantage of the opportunity five to seven times a week. She said she often sees fellow Grizzly Peak employees during spin classes.
"The staff that they have at VIE is amazing—friendly, knowledgeable and most important, they challenge you," said Baird. "Both Heather and Lauren, owners of VIE Fitness and Spa, are great about supporting other downtown and local business as well. I really can't say enough about the team they have there."
With early morning classes beginning at 6 a.m. and late evening classes at 6:30 p.m. every day, the boutique gym can accommodate the varying schedules of restaurant employees like cooks, bartenders and servers, seven days a week.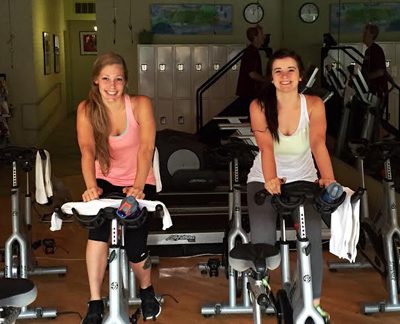 The leadership at Grizzly Peak's personal commitment to health and fitness originally sparked the partnership. Jon Carlson and Greg Lobdell–owners of Ann Arbor's Grizzly Peak Brewing Company and the Old German—said they also experienced personal success working out at VIE over the last few years, and were eager to share these benefits with fellow colleagues and employees. With the help of VIE owners Heather Dupuis and Lauren Casanova, the restaurant owners created an expanded health and wellness program earlier this year.
An Ann Arbor original, Grizzly Peak Brewing Company has earned its place as a local landmark, drawing crowds of students, friends and family since 1995. The one-of-a-kind brew pub has established a lasting legacy for respected craftsmanship and vision in brewing by offering award-winning craft beers.
"We want our entire workforce to be healthy and happy and to know that we're concerned about their well-being," said Lobdell.
Dupuis and Casanova of VIE enthusiastically support the program. The owners are happy to offer scheduling flexibility for employees in the restaurant industry, as well as showers with all the amenities included, like towels, deodorants and even curling irons, which make it easier to go from work-out to work or home.
"Healthy living has proven benefits such as reducing stress, increasing focus and energy, and attitude improvement," said Dupuis. "We are thrilled to partner with local companies like this as they encourage employees to take advantage of all the benefits we have to offer."