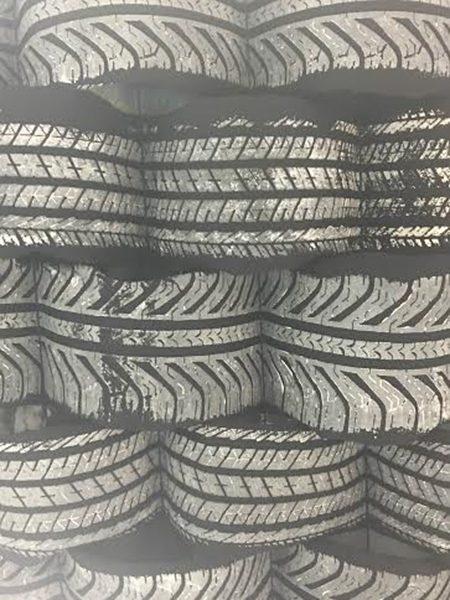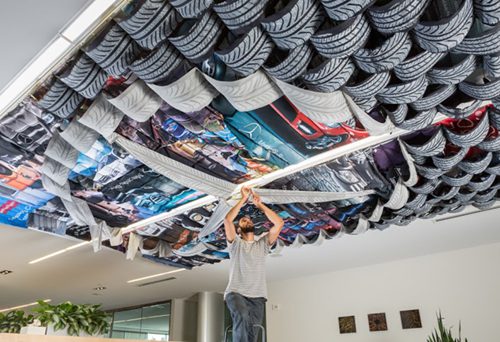 A company's choice of artwork for its offices should reflect not only the business but also its values and its commitment to the community. The new artwork at Mercedes-Benz Financial Services (MBFS) in Farmington Hills does all that and more.
MBFS and Cranbrook Academy of Art Master of Fine Arts student Brandon Bullard recently revealed an original fiber art piece he constructed on site at the company's regional headquarters.
The custom work of art is part of the MBFS 16th annual Experiencing Perspectives art exhibition, which features the work of Cranbrook students and graduates.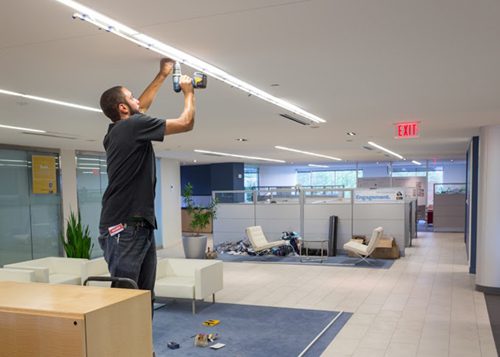 He was joined by Cranbrook leaders including Christopher Scoates, Director of Cranbrook Academy of Art, as well as Leila Matta, MBFS Art Program Manager and curator of the full exhibition, for a conversation with employees about the inspiration and process behind creating the piece.
"Our long-standing partnership with the renowned Cranbrook Academy of Art enriches our employees and informs our culture, while giving exposure to talented emerging artists studying in our community," said Peter Zieringer, President and CEO of MBFS USA LLC. "Each year, we see new opportunities to enhance the connection between business and the arts. For the first time, we have had an artist create custom artwork on site as part of our annual exhibition. We were honored to have Brandon Bullard with us for a week, enabling team members to share in his artistic process."
Originally from Colorado, Bullard is a second-year graduate student at Cranbrook where he is an MFA candidate in Fiber. Before coming to Cranbrook, Bullard spent a post-baccalaureate year in Fiber & Material Studies at the School of the Art Institute of Chicago. After completing a year at the Kansas City Art Institute, he completed his undergraduate degree in painting at Colorado State University. He hopes one day to divide his time between the United States and Germany, using Denver, Col., and Berlin, Germany as his home bases while doing on-site work and installations for organizations and communities around the world.
The newly installed exhibition will be on display for one year at the company's Farmington
Hills regional headquarters. A community open house will be held on Nov. 2, during which MBFS, Cranbrook faculty and students and other members of the community will come together to celebrate the artists whose works are being exhibited this year. The event takes place in the fall since many students are gone over the summer when the work is installed.
"Art is integral to our corporate culture at Mercedes-Benz Financial Services, as it helps us view our work and work life from different vantage points," said Matta. "It is interesting each year when we take down the previous Cranbrook exhibition, how immediately our employees miss it—they want to know when the next exhibition is coming because it creates a stimulating environment and is the catalyst for some very dynamic and valuable conversations. I feel very privileged to be a part of this collaboration and am constantly amazed at the creativity and talent the artists share with us."
She noted that the interest in this year's exhibition is even stronger because of Bullard's openness to creating his original piece in the building and engaging with employees and visitors while he was working. She added that many of the materials he used were provided by MBFS, enabling him to weave elements of the company's identity into the piece.
"While my work space at Cranbrook is great, my real studio is the one in my head and what I love about making installations is the opportunity to engage with communities while I am creating," said Bullard. "It is very much a dialogue with the people, as well as the environment and my own vision that informs what I ultimately create."