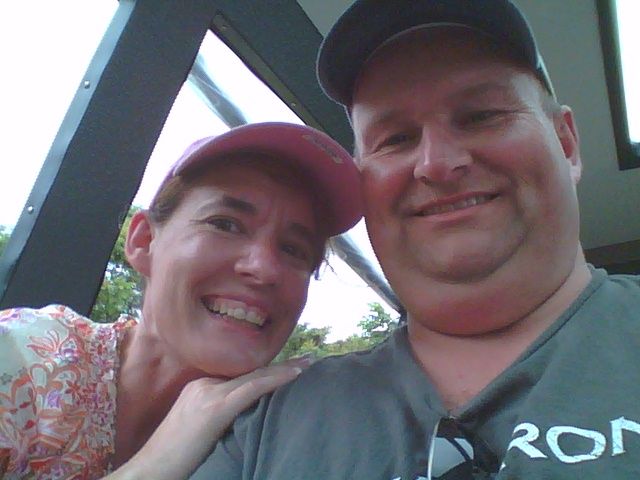 Heidi Wenzel and her Dachsund/Chihuahua mix, Ajax, recently accomplished something Heidi had only been dreaming about for months.
They went for a walk around the block from her Monroe home.
It was the first time in more than six months Wenzel had been able to do anything like that. Suffering from overactive bladder, Wenzel has stayed home for the past six months to urinate every 15 minutes — dozens and dozens of daily trips to the bathroom.
Now, after a second treatment from Dr. Kenneth Peters at the Beaumont Women's Urology and Pelvic Center, she can get away from the bathroom for awhile … and walk her dog.
"I'm feeling great … so much better than I was before the procedure," Wenzel said. "I was able to go for a walk around the block with (Ajax) and I haven't been able to do that."
The procedure she's talking about was a surgical placement of a small pacemaker-like electrode, called an InterStim device, Peters placed adjacent to Wenzel's spinal cord. The device stimulated the sacral nerve and helped control her bladder.
It provided instant relief for a couple of years, until it failed in February. Wenzel's bladder required a high level of stimulation, causing her battery to fail much earlier than it does for most patients.
She waited and prayed six months for the FDA to approve the new InterStim Micro from Medtronic. Finally, Wenzel became the first person in Michigan — and one of the first in the U.S. — to receive this revised device.
Peters, who has studied neuromodulation for "most of my career," said the new device – which allows Wenzel to go two hours or more between trips to the bathroom – has been "pretty impactful" for Wenzel from a quality-of-life standpoint.
"What's nice about the system is that patients get to kind of test-drive it before you decide to implant it … 90% of patients have the device placed," said Peters, who chairs the urology department at Beaumont Hospital Royal Oak. "Having this available for (Wenzel) has not only allowed her to have a much better quality of life, but it reduces the need for future surgeries and removes the discomfort of having a larger battery pack."
Wenzel didn't think anything was ever going to help. She and her husband, Gary, finally discovered a group of research urologists at the Beaumont Women's Urology and Pelvic Health Center, a multidisciplinary center dedicated to women with chronic pelvic pain and voiding dysfunction. Each roundtrip was more than 100 miles, requiring seven or more bathroom stops.
"I was going to the rest room every 15 minutes," Wenzel recalled. "It was depressing and frustrating. I didn't know what was going on. They kept trying different oral medications and they did not work. That's when (Peters) suggested the Interstim. It was like a night-and-day difference."
The newest iteration of the device is a "tiny little implant now," Peters said, instead of a big battery pack with a 4- to 5-year shelf life. Wenzel's conditions are driven by nerves, Peters explained, with the wrong signals going to the brain and telling the patient "you have to pee too often."
The new devices blocks those signs.
"It overrides these signals … It's like a pacemaker for the bladder," Peters explained. "It overrides the abnormal signals that a person needs to urinate and helps the bladder work more normally.
"Helping people like Heidi is why my research partners and I have worked for so many years on neuromodulation, or nerve stimulation, therapy," Peters added. "People from all over the country come to our clinic for help. The device is also an effective treatment for people who have urinary or fecal incontinence."
The relief Wenzel has gotten has her excited about life again.
"I want to mark my new freedom by learning how to skydive," confessed Wenzel, who turned 48 just two days before her surgery. "And, I can't wait to enjoy doing my normal activities, too."