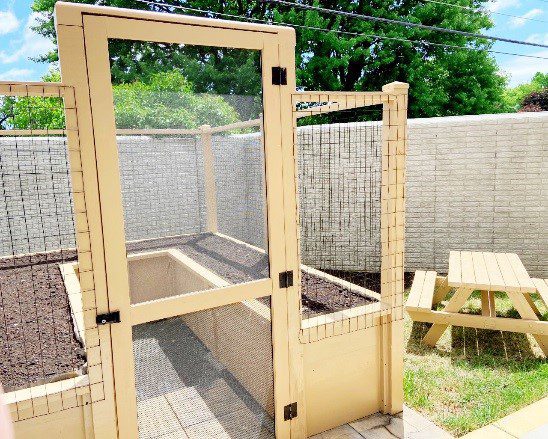 Maggie's Wigs 4 Kids of Michigan will christen a new raised therapy garden it says will provide wig recipients and their loved ones the opportunity to grow and harvest their own herbs and vegetables, which will be utilized in farm-to-table nutrition cooking classes.
The garden was constructed by the local Lions Clubs of Michigan at Maggie's Wigs 4 Kids new Wellness Center in St. Clair Shores. Maggie's Wigs 4 Kids is a local, grassroots, 501(c)3 non-profit organization that provides wigs and support services to children experiencing hair loss between the ages of 3 and 18 at no charge throughout the state of Michigan.
Founded in 2003, the organization has served more than 5,000 children referred by hospitals, dermatology clinics, pediatricians and burn centers.
To celebrate the opening of the raised therapy garden, the organization is hosting a christening on Saturday, June 19, from 2-4 p.m. with participation from the St. Clair Shores, Shelby Township, Sterling Heights and Troy Lions who made this dream a reality.
The event is a private gathering with one representative from each Lions Club who is part of the construction team. The public will be invited to take a tour post-COVID. The center is located at30130 Harper Avenue in St. Clair Shores.