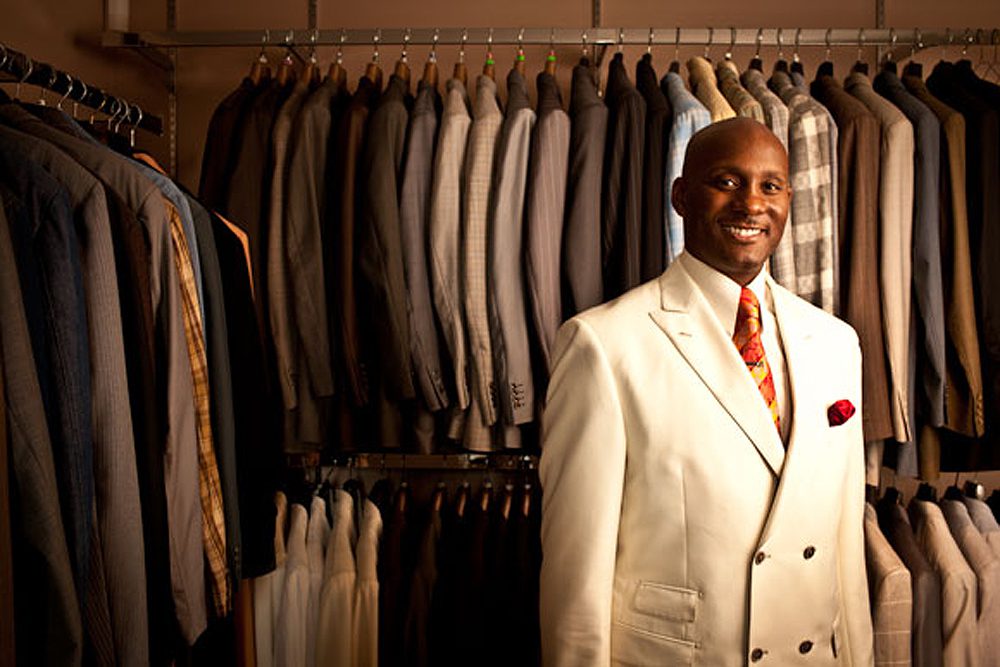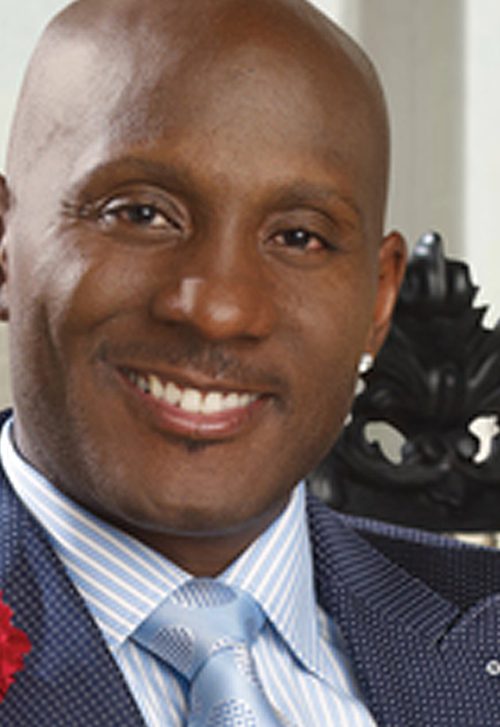 Montee Holland describes his fashion-industry acumen as coming of his "Detroit-born business savvy." Although the former Marine has lived and worked across the globe, something about Metro Detroit has always called him home.
These days, Holland is known as a clothing designer to celebrities – fans include musical group Take 6, Pastor Marvin Winans as well as comedian and actor Steve Harvey. He will bring a bit of Hollywood to Michigan with a trunk show featuring his latest designs from 1 to 5 p.m. Saturday, May 10, at The Shirt Box at 32500 Northwestern Highway in Farmington Hills.
Holland will exhibit work from the Tayion (pronounced Tay-On) and T Fusion collections and discuss fashion and design with consumers. Described as urban sophistication and celebrity style for every man, the trunk show will focus on two- and three-piece suits as well as a variety of sports coats and clothing accessories.
With undergraduate and graduate degrees in education, Holland was introduced to fashion at a young age by way of his mother. Inspired by the Prohibition era and the famed Motown groups, the Detroit native began designing in the late eighties with his unique eye for putting things together.
Stepping out on faith, Holland left his pharmaceutical sales job at Pfizer in Ann Arbor to produce his first ready-to-wear collection for the masses. The Tayion Collection, with its classically tailored details and modernistic appeal, was born in 2003.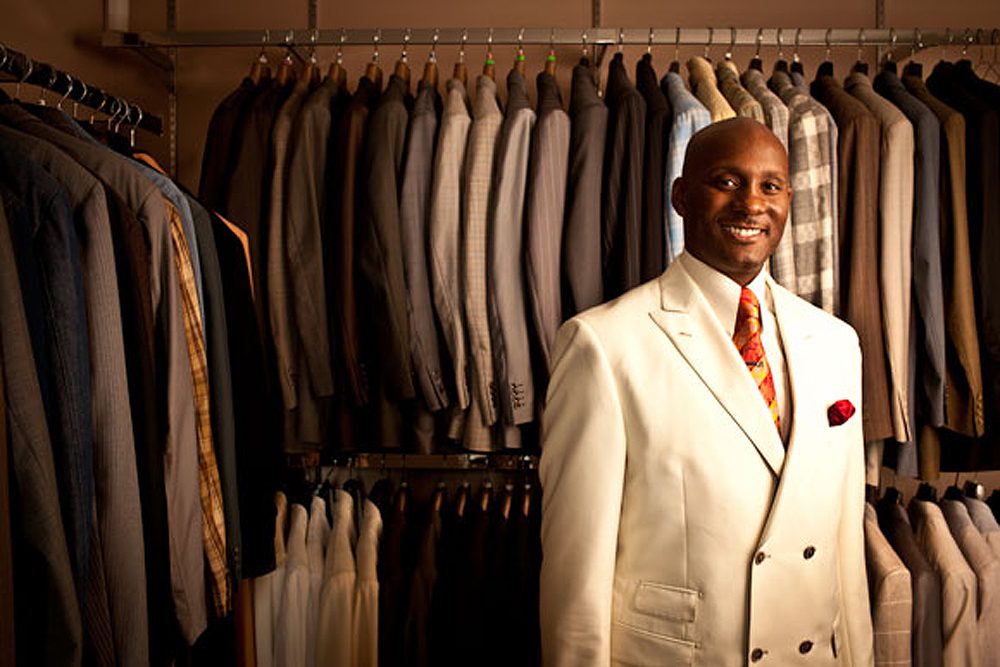 The Shirt Box has been a fan of Holland's work for years now, noted owner Ron Elkus. Trendsetters who visit the trunk show or the store will find an extensive merchandise assortment of men's furnishings, corporate casual wear and business wardrobe classics.
We asked Holland for a few style tips. Here are his suggestions:
1. If you wear a suit off the rack, make sure it fits properly. You hand should fit under the lapels when the middle button is secured and when your arms are at your side, your knuckles should be at about the bottom hem of the jacket. No more than a quarter of the underlying dress shirt sleeve should be exposed.
2. Consider a tailored suit. Tailored suits are made to fit your body and can downplay less flattering areas while accentuating finer points.Tailored suits can be similar in price to a good off-the-rack suit.
3.  Personal accessories should be minimal and well coordinated without being ostentatious. A tie, matching socks and cufflinks can make a statement without overwhelming.
4.  Shine those shoes and make them sparkle-even if they are inexpensive. People notice this small little detail.
5.  Be confident in what you wear!  If you think you look sharp, you are!