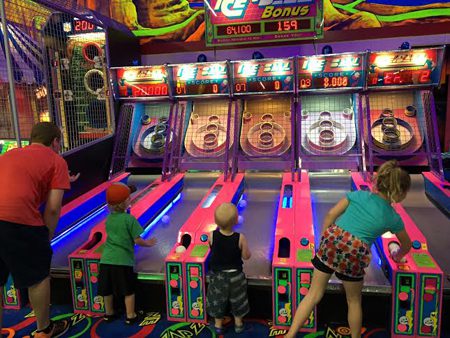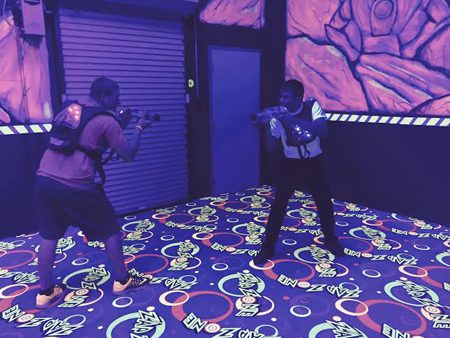 You could have another meeting in the office – that place where everything is familiar, the same old ideas are shared and innovation is as rare as a free lunch. Or you could try a team outing where all ages will have fun and, just maybe, think differently.
That's one of the goals of Zap Zone, a Sterling Heights mainstay. The complex specializes in laser tag, mini bowling and glow golf, and mostly hosts birthday parties, but it's also seen as an ideal spot for group openings, corporate events and field trips for businesses of any size, said owner Curt Drouillard.
To boost its capabilities as an all-ages outing, Drouillard is adding 8,000 square feet to its 38,000-square-foot Sterling Heights complex. But there are eight independently owned Zap Zones across Metro Detroit – including Ann Arbor/Ypsilanti, Brighton, Canton, Farmington, Lansing, Taylor, Utica/Sterling Heights, and Waterford, plus two locations in Windsor, Canada.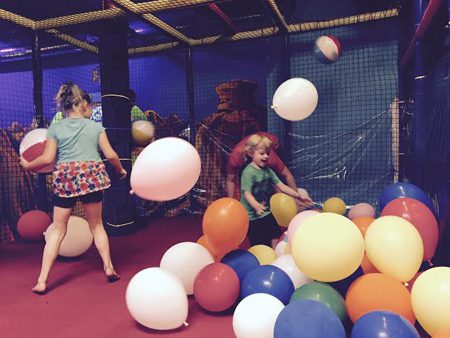 Zap Zone features crazy fun things like laser tag, bumper cars, glow golf, jump zone, mini bowling, a play zone, time freak, cannon blaster, a huge arcade featuring the newest videos, and so-called "redemption" games (that issue tickets that can be turned in for small prizes). Zap Zone specializes in birthday parties, fundraisers, field trips, college group outings, church outings, corporate outings, overnight lock-ins, and complete building rentals.
Drouillard had been in the arcade business for 25 years when he was approached in 2003 about becoming a part of the Zap Zone Fun Center business. After some serious thought he decided to jump on board, and since then he has expanded to his growing location in Sterling Height. He now has 25 employees.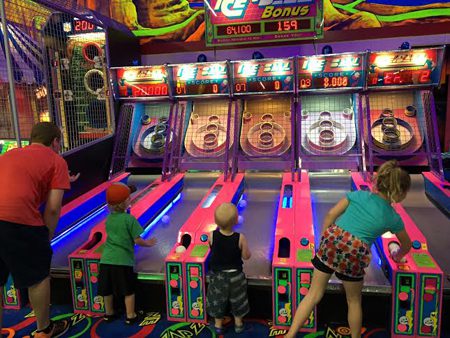 "Zap Zone is very proud to be a positive part of the local communities we serve," says Drouillard. "We've had people come in for fun from ages four through 80, and recently hosted a hilarious birthday party for someone that turned 75."
So the next time you're thinking about getting the team together to discuss a new program or business strategy, maybe think about taking them off site. Maybe throw some laser tag in the mix and see what happens.
"Laser Tag is always our hottest attraction, followed by bumper cars, and glow golf. Trampolines may be added to some locations," says Drouillard. "We love hosting corporate lock-ins, especially on New Year's Eve, which is our biggest one. But we do host another 20 per year for Boy Scouts, high school bands and elementary schools."