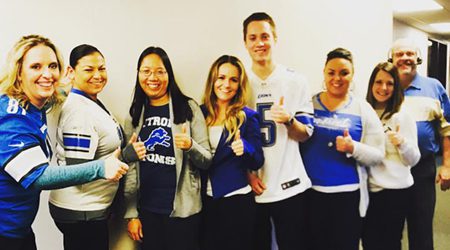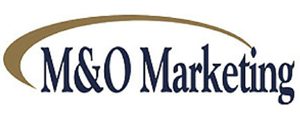 At its best, your job should be a mix of three things: Interesting, challenging and, believe it or not, fun. One Michigan company recently figured out a way to do all three things plus raise money for a good cause.
M&O Marketing, a company based in Southfield, discovered how team work can make a difference for those battling cancer this holiday season. Its employees decided to create a team for Game on Cancer, the official charity of the Detroit Lions. This organization gives 100 percent of the funds raised to cancer patients and their families.
M&O Marketing has been in business for more than 40 years as a wholesaler of annuity and life insurance products. For years, M&O Marketing has made donations to select charities in Metro Detroit and across the country.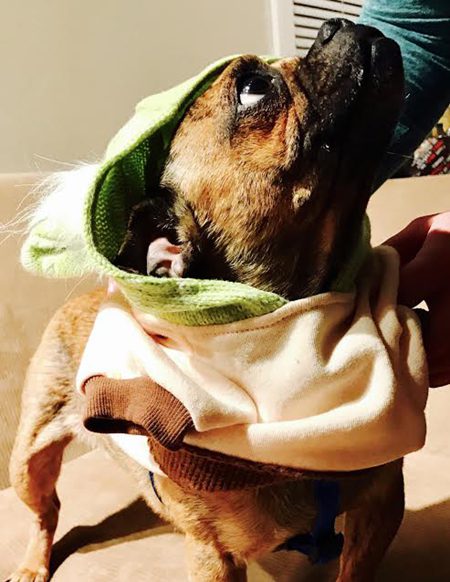 As a company, they got creative in an effort to raise funds. First, they reaching out their existing clients. Next, they thought about how they could use their talents and resources in unique ways. One employee who has her cosmetology license cut hair in exchange for a $20 donation. Another employee held an online contest to name her new dog.
"We had so much fun with this as a company," said Aimee Spencer, Director of Public Relations for M&O Marketing. "In fact, throughout the fundraising process, I adopted a dog and I let my friends on Facebook name him. For every vote, I donated $1 to Game on Cancer."
Also, the company as a whole sold raffle tickets for autographed Lions memorabilia. In five days of kicking off the fundraiser, M&O Marketing hit their initial goal of $5,000. In less than a month, M&O Marketing has found themselves as the leading fundraising team for the charity's corporate division.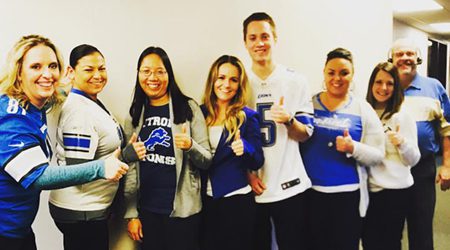 "Cancer affects so many people. There are so many physical challenges to the diagnosis. What's worse are the financial worries that come along," Spencer said. "We saw first-hand how Game on Cancer could help cancer patients with immediate needs, like gas cards, grocery cards, mortgage payments, the list goes on. They alleviate some of the stress so the patients and their families really can focus on the recovery."
Recently, company owner Dennis Brown sent out an email stating he would match all donations raised in lieu of this year's holiday party. The best part is that all of the employees could take a guest to Ford Field for the Game on Cancer culmination event.
"The best part of his e-mail is that it motivated more people to participate," Spencer said. "I was able to send out an e-mail telling the company they hit the goal of $10,000. What makes it better is that they hit this goal before the donation match."