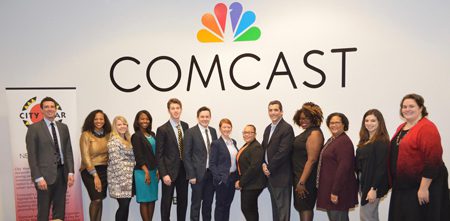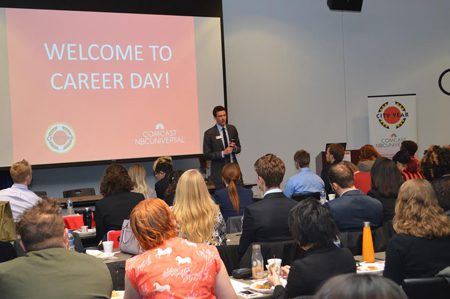 Recruiting Millennials takes a mix of style and savvy – employers who know the kind of young people they want on the job are smart to go where they are. And the City Year Career Day event by Comcast is a great example of how to do it.
Recently, Comcast recently hosted a Career Day for City Year Detroit corps members, bringing the current class of 71 to its Plymouth regional headquarters for workshops, panels and one-on-one mentoring.
The event, which included Comcast executives, employees and human resource experts, serves to help City Year Detroit both recruit and prepare its corps members for the future, said Craig D'Agostini, vice president of External Affairs for Comcast's Heartland Region.
"There's no better organization that exemplifies youth leadership development and community volunteerism than City Year," said D'Agostini, who said Comcast recruits from this group of committed young people on a regular basis.
The Career Day is one part of the long-term relationship between Comcast and City Year. This partnership began in Detroit in 2001. Since then, more than 25 other City Year locations have done events with Comcast. The relationship is year around, D'Agostini said, but the Career Day is a special one-day event everyone looks forward to annually.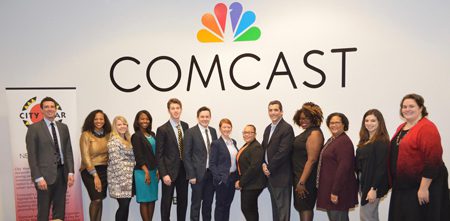 Comcast works with City Year corps members to help them work through resume revisions, learn more about leadership from a panel discussion and boost their networking skills. The resume instruction included tips on how to make their resumes sing for future employers.
The panel discussion included Comcast executives as well as members of the Detroit Young Professionals group, D'Agostini said. The panel talked about their best career advice, success strategies and more.
There also was a breakout session on interviewing tips, which included one-on-one time with Comcast human-resource experts, D'Agostini said. Comcast wisely uses this time to talk to students about coming to work with Comcast, he noted, especially because the skill sets they acquire through City Year is a great match for Comcast careers.
Over the past 15 years, Comcast has donated more than $1 million in cash grants to City Year Detroit. Since 1999, City Year has worked in Detroit's most disadvantaged schools. Recently, it deployed 71 highly skilled corps members to serve in eight middle and high schools.
Founded in Boston in 1988, City Year is an education-focused, nonprofit organization that partners with public schools and teachers to help keep students in school and on track to succeed. This year, City Year's 3,000 young leaders, who are 18 to 24 years old, will serve in 292 schools.