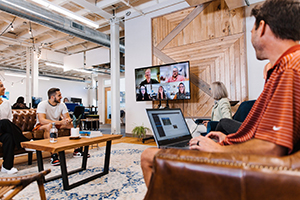 GRAND RAPIDS — Grand Rapids-based marketing firm LaFleur Marketing has made the prestigious Inc. 5000 list for 2022. LaFleur Marketing, founded in 2015 by Chip LaFleur, has grown to a robust 40-person team specializing in data-driven digital marketing for law firms, healthcare organizations, financial services firms, and other highly regulated businesses. The Inc. 5000 list is only the latest in the company's numerous honors.
The Inc. 5000 list, first introduced in 1982 as the Inc. 500 list, recognizes the top earning private companies by overall revenue growth over a three-year period. Companies that make the list must be U.S.-based, privately held, for-profit, and independent. The minimum revenue required for 2021 is $2 million.
Unlike other lists based on a company's net worth, the Inc. 5000 highlights the most notable cases of company growth and shines a spotlight on innovative entrepreneurs building sustainable companies that make a deep impact on our world. Making the list has been a milestone in numerous celebrated household brands, such as Pandora, 7 Eleven, Toys 'R' Us, Zipcar, Zappos.com and more.
"I'm extremely excited to see proof that operating a business with a progressive, evidence-based approach results in maximizing our organization's output and the dramatic growth that our team has been able to experience as a result," said company founder Chip LaFleur.