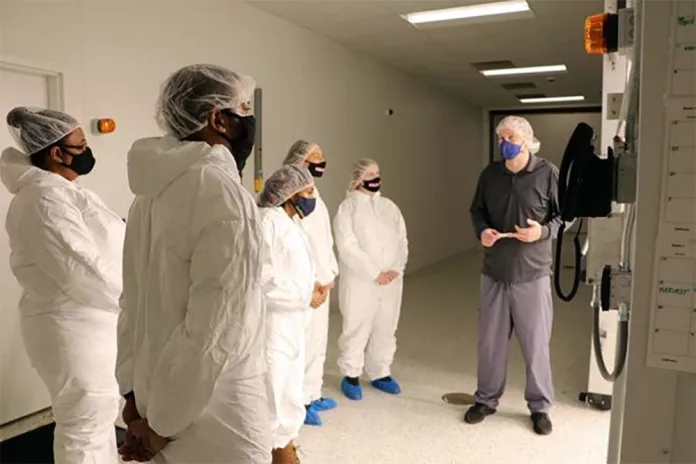 GRAND RAPIDS — Grand Rapids-based Fluresh, a leading, vertically-integrated cannabis company that cultivates, processes, and sells across Michigan, announces it has opened the application process for the company's Cannabis Entrepreneur Program (formerly called Fluresh Five Accelerator). This is the third year that Fluresh has offered this program.
Applications for this year's program will be accepted through Dec. 2. Five participants will be chosen and notified Dec. 9. Application information is available on the Fluresh website at: https://content.fluresh.com/cannabis-entrepreneurship-program/
To create a more just and inclusive industry, the Fluresh Cannabis Entrepreneur Program provides skill, knowledge and resources to community members seeking opportunity through cannabis. The company collaborates with community partners, educators, and agencies to create a soup-to-nuts curriculum that will develop the next leaders in the industry.
The nine-month comprehensive program and overview of the cannabis industry provides participants with:
Professional training
Ongoing technical assistance
Workspace
Materials necessary to be a successful cannabis business operator or employee
Graduates of the program can make changes not only for themselves, but for their community and the cannabis industry as well.
"The mission of the program is to support efforts that will help build equity in the cannabis industry," said Tia Ezell, Fluresh's Community Engagement Manager. "We believe that one of the greatest ways we can achieve this goal is by providing educational tools to those seeking them. The participants can be forces for change, while using our resources to create opportunity in our community and industry."
Jessica Austin, owner of Creative Carvings in Grand Rapids and a 2021 participant, noted that she has benefited from the experience by developing connections to the industry.
"The Fluresh Cannabis Entrepreneur Program helped me on my cannabis entrepreneurial journey," said Austin. "The key sessions helped me identify how I can thrive in the cannabis industry through networking and educational opportunities. The connections I've made and the things I've learned about the cannabis industry started here!"