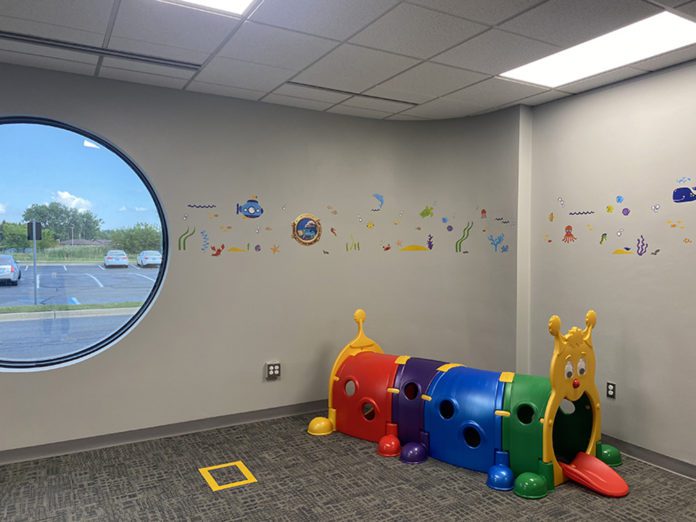 Gateway Pediatric Therapy center for Applied Behavior Analysis (ABA) opened its fourth Wayne County location in Southgate. The 7,158-square-foot facility located at 1 Heritage Place offers fully customized ABA therapy. The clinic will be overseen by Lauren Lobbestael, M.ED., BCBA.
ABA is the most effective, evidence-based therapy available to target positive behavior change and skill building for individuals diagnosed with autism spectrum disorder. The new clinic will fill a significant need within the community as waitlists remain high for behavioral services. The Southgate location will feature 24 private therapy rooms to provide highly individualized assistance to the challenges your child may be facing.
"At Gateway we recognize and value the potential of every client," said Clinical Director Lauren Lobbestael. "Our team of expert ABA therapists work tirelessly to support your child in the reduction of challenging behaviors and the acquisition of foundational skills. We are excited to meet the growing need for services in Southeast Michigan."
The Southgate clinic is currently hiring for Board Certified Behavior Analysts (BCBAs), Board Certified Assistant Behavior Analysts (BCaBAs) and Behavior Technicians. Gateway prides itself on offering the highest quality ABA therapy, which is recognized as a highly effective therapy for children and is deeply rooted in the scientific principles of learning and behavior. The team includes ABA practitioners who develop and apply an individualized treatment plan for each child. These services seek to provide meaningful, socially significant outcomes for Gateway's clients.
Gateway's expert team, modern facilities, and state of the art technology has established the company as the premier center for ABA therapy in Wayne County. They offer best-in-class therapy and intervention services, conducted at any of their twelve clinics or in the convenience of a client's home.
"We are excited to welcome Gateway Pediatric Therapy to One Heritage Place. Gateway is a very professional company that has been in business for many years," said Charlie Laurencelle, President of Laurencelle Properties, Inc. "Their expertise is apparent in the success of the company and all of the different geographic locations they serve."
Families interested in the Southgate location are encouraged to contact the clinic during regular business hours at 734-767-2250. Once the team receives your message, a client relations specialist will answer questions and arrange the next steps.
For more information on Gateway Pediatric Therapy or ABA therapy, visit https://www.gatewaypediatrictherapy.com/