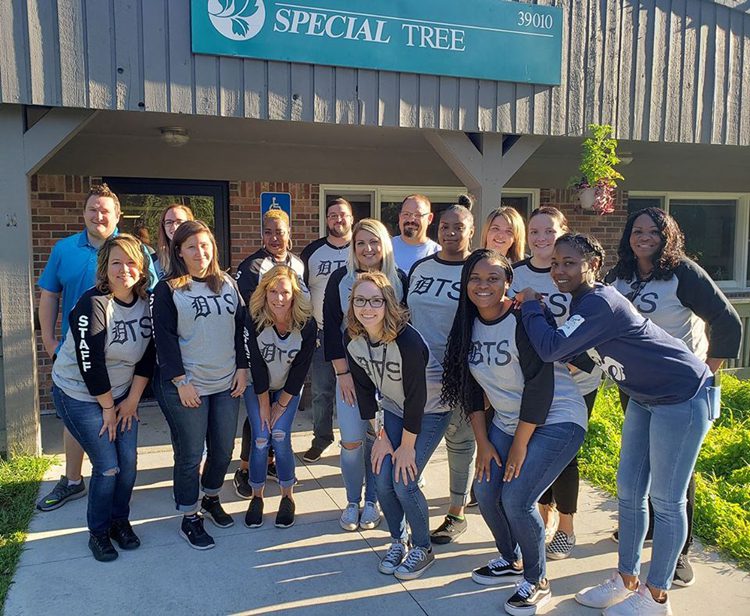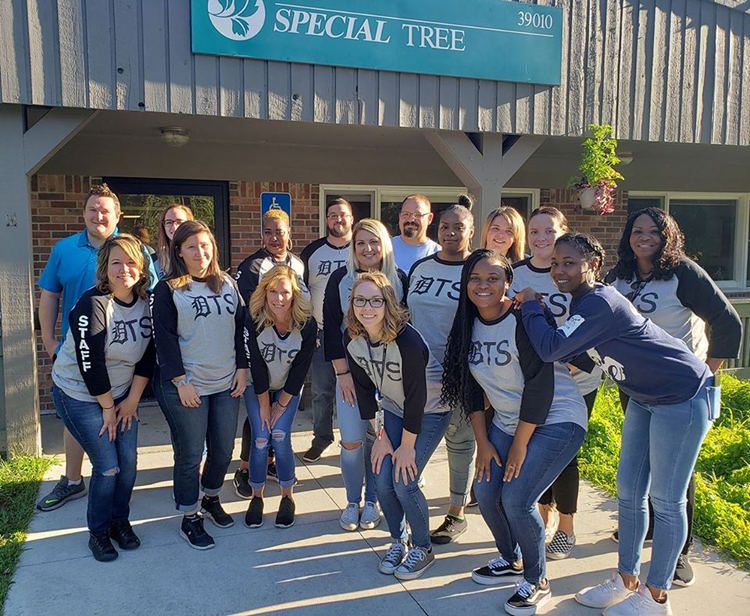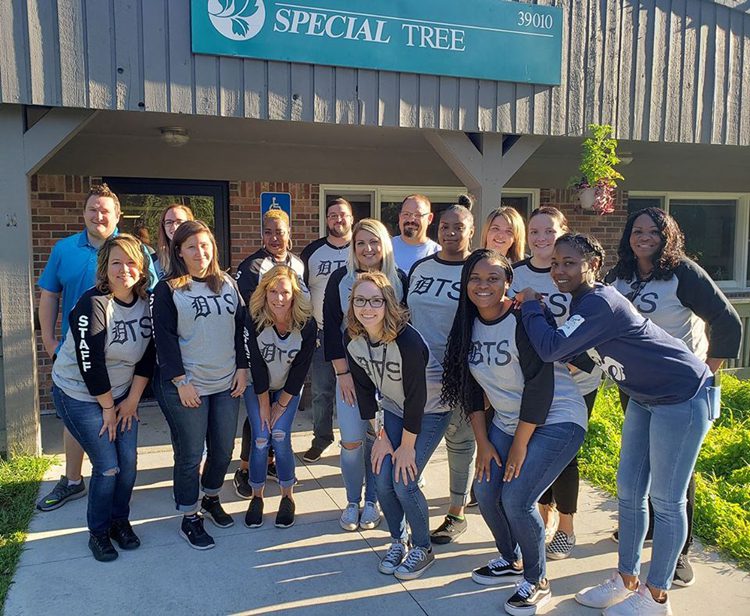 Winning awards is important for any individual or organization – it brings your work to the public eye in a way that highlights what you're doing and the impact in real and powerful ways.
That is why Romulus-based Special Tree was so honored to recently receive the 2020 Michigan Performance Excellence Award by Michigan Performance Excellence (MIPex). Special Tree is the first organization to receive the award in eight years.
The award is important for a variety of reasons – but one being that it is meant to makr Special Tree's quality of services and employment, officials said. The award also demonstrates both clinical and business outcomes, prizing agility, adaptability and overall best practices.
Green thumb
One example is its 1,700-square-foot adaptive greenhouse, which is part of Special Tree's treatment program that highlights plants, herbs and vegetables and provides therapeutic benefits to people recovering from brain and spinal cord injuries.
Greenhouse gardening stimulates the senses, strengthens muscles, improves coordination, builds vocational skills, encourages friendship, brightens spirits and, most importantly, inspires hope.
As one of the leading neurorehabilitation providers in Michigan for adults and children who have experienced brain injuries, spinal cord injuries and multiple trauma, Special Tree offers programs like adaptive gardening, the ZeroG support system, and other unique therapies which makes it deserving of the MIPex award.
"This really highlights that we are a high-quality organization," Mark Mac Aleese, Special Tree Chief Quality Officer, said in a statement. "From our executive level to staff on the floor, we are aligned with the same mission, vision and values, and we have great communication and excellent clinical outcomes."
Demonstrated results
Founded in 1974, Special Tree Rehabilitation System is recognized as one of the earliest independent rehabilitation providers for brain injuries in the country. With more than 750 staff at more than 30 Michigan locations, Special Tree is now one of the Midwest's leading neurorehabilitation providers for adults and children who have experienced brain injuries, spinal cord injuries and multiple trauma.
Formed in 1984 as the Michigan Quality Council, MIPex strives to improve the competitiveness of Michigan organizations toward improving quality of life in the state, said Geri Markley, MIPex Executive Director. The organization has no state funding, and all award determinations are performed by volunteer examiners, she explained.
"Special Tree has exhibited systematic, well-deployed processes that answer the questions of the criteria," Markley said in a statement. "They also have demonstrated a systematic evaluation and improvement of those processes, so it's not just one-and-done. They demonstrate results, address client expectations and workforce engagement."
MIPex serves all organizations and all industries, including healthcare, nonprofit, education and others. The rigorous evaluation process takes months to complete. In Special Tree's case, more than 100 people were interviewed and 16 sites visited to determine its award status, Markley said.