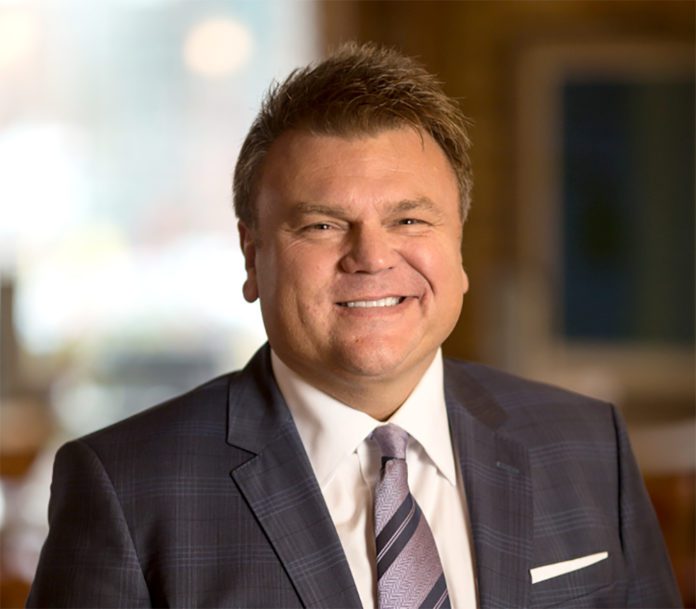 COVID has upended business operations for employers of all types and sizes. A state shutdown of many businesses was followed by mandated operational restrictions and extensive health precautions to deter the spread of COVID-19.
For employers, work life has been anything but business as usual. Many companies have struggled to maintain an adequate workforce, as some employees quarantined for exposure to COVID, others became sick, and some quit due to fear of contracting the illness.
Hiring and retaining workers—not easy in the pre-COVID era—has become even harder. But some manufacturing companies in western Michigan have benefited from hands-on assistance from Priority HR, a local staffing and human resources company.
Owner Jim Cox has worked in the Grand Rapids area for decades and his deep knowledge of the community helps with both staff recruitment and retention. He specializes in manufacturing jobs, mentioning that there are 61,000 in western Michigan.
Cox quickly observed that many people were not getting tested for COVID after the March 13 shutdown last year.
With the onset of the pandemic, Cox began a new focus on helping companies that make personal protective equipment (PPE), whose employees were deemed essential under state regulations. These companies needed workers immediately so that they could boost much-needed production of the life-saving equipment.
Cox moved beyond the usual online sources to generate resumes. He sought out groups who weren't eligible for the generous federal COVID unemployment benefits and would therefore be more interested in a job. College students met these criteria and many had free time because some colleges closed during the pandemic. He identified eight local schools and used crowd-sourcing to connect with 120 potential job candidates initially.
One of his clients, Aluminum Fabrication Corporation of Grand Rapids, makes clamps for solar panels as well as PPE. The company's operations manager, Steve Peskin, said this new company needed to increase its manpower and selected Priority HR as a staffing/human resources agency.
"Jim takes it personally," Peskin said. "He takes more COVID precautionary steps. He partners with a downtown firm to test employees and watches the testing lines to gauge the wait time."
Cox instituted a process to take and record workers' temperatures daily—using a hand-held thermometer wand and a bar coding process to record results. A nurse was brought in as the company ramped up hiring. New employees are required to take COVID tests before starting their jobs. Masks are required and he recommended more physical separation between workers.
"We were building a geo fence," Cox explained. "I could predict outbreaks based on temperature data and then did contact tracing, based on which employees I knew drove to work and socialized together.
He questions workers with symptoms regarding their recent activities and quickly identifies others who might have been exposed to COVID. Speedy testing of these individuals helps to reduce the spread of the virus. By September, Cox says he was using a test which provided much quicker results.
Peskin said Aluminum Fabrication Corporation, which employs 60 people full-time, including contract employees, had a COVID outbreak which lasted 10 days. "Cox knows who the people know," Peskin said, which helps in controlling COVID.
According to Cox, some West Michigan employers are requiring their workers to be vaccinated for COVID. However, he has observed "more push-back on the vaccine" due to political divisions after the riot at the Capitol on Jan. 6. In the last 60 days, he said, "People are starting to let their guard down."
Peskin said that Cox handles 99.9% of the administrative aspects of the company's human resources and appreciates his reliability. With COVID surging in Michigan, careful hiring and monitoring of employees will continue to be essential for maintaining a safe, fully staffed workplace.