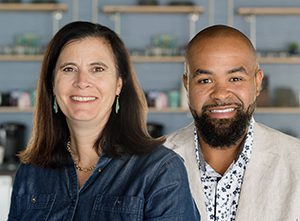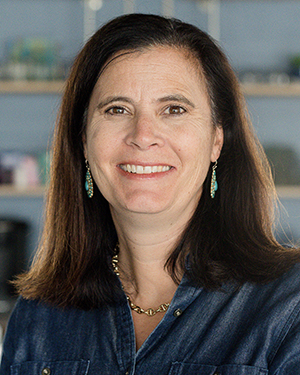 GRAND RAPIDS, Mich. – Amplify GR, a local nonprofit committed to preserving and widening pathways for residents and businesses on the Southeast side of Grand Rapids, announces the expansion of its team with the hiring of Amy Knape as the organization's senior director of fund development and Patrick Johnson, Jr. as chief operating officer. Both are new positions for the organization.
Knape comes to Amplify GR from the West Michigan Center for Arts + Technology (WMCAT) where she worked in fund development for 11 years, most recently as director of development. While at WMCAT, Knape oversaw donor relations, grant management, fundraising events and strategic communications. She was also a staff lead on WMCAT's $8.5 million Leave Your Mark capital campaign in 2018. Knape earned a bachelor's degree in public relations from Western Michigan University and holds the Certified Fundraising Executive (CFRE) credential.
"Adding a proven fundraising professional like Amy will complement our relationship-focused approach at Amplify GR very well," said Jon Ippel, Amplify GR Executive Director. "She has significant experience in engaging the donors and partners who want to invest in our place-based work, as well as expertise in stewarding our community's resources."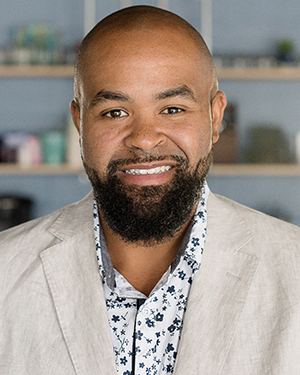 As the senior director of fund development, Knape will cultivate, steward, and leverage philanthropic resources to advance Amplify GR's work across 4 organizational pillars – jobs + entrepreneurship, housing, education, and community wellbeing. She will be responsible for grant management, donor engagement and stewardship, and strategic philanthropic efforts that advance the organization's multi-layered approach to community development at the intersection of people, place, and partnerships.
In the community Knape serves on the Board of the East Grand Rapids Schools Foundation, is a member of the Association of Fundraising Professionals, and is a sustaining member of the Junior League of Grand Rapids.
"I love that the work of Amplify GR is rooted in people, partnership and place," said Knape. "I look forward to connecting the people and partnerships so we can truly activate place and prosperity for neighbors in 49507."
Johnson comes to Amplify GR from Bethany Christian Services where he served as vice president of human resources for 4 years. He led a team of individuals who were committed to acquiring top talent and serving internal staff at the highest level. His professional experience of more than 15 years includes finance, operations, human resources, executive management, with several senior-level positions in both the nonprofit and for-profit sectors within West Michigan. Johnson holds a bachelor's degree from Grand Valley State University in Business and Cultural Development.
"As our staff continues to grow, Patrick's role is vital to assist and help lead the team in furthering our work so that all neighbors have a greater opportunity to participate in and benefit from community growth," said Jon Ippel, Amplify GR's Executive Director. "Patrick's strategic mind and experience, coupled with his passion for a community where he grew up, will be instrumental in equipping the team for the work."
Johnson's passion for providing support and removing barriers and obstacles for employees on his teams is part of what led him to Amplify GR.
"Moving into this new position at Amplify GR literally hit home because I grew up in the neighborhood," Johnson said. "I have family that still lives in the area, and I knew my experience could further the purpose behind the organization – one that resonated strongly with me – 'everyone deserves to live in strong neighborhoods with environments that cultivate happy, healthy and hopeful people.' I am excited to support the team to do their jobs to the best of their abilities to see this vision fulfilled."
As the COO, Johnson will lead and coordinate Amplify GR's staff that work under or across 4 organizational pillars – jobs + entrepreneurship, housing, education, and community wellbeing. He will be responsible for staff communication and team congruency for the organization's multi-layered approach to community development that works at the intersection of people, place and partnerships.
In addition, Johnson serves on multiple boards in various capacities including finance chair of The First Tee of West Michigan, vice chair of The Lakeshore Nonprofit Alliance, and treasurer of Ready for School.