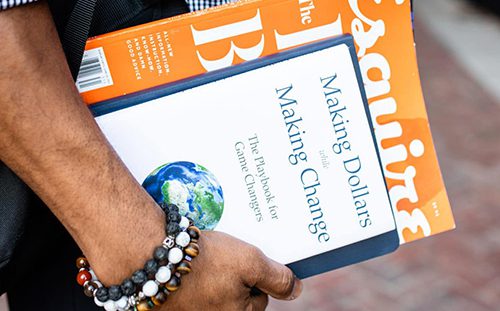 These are unprecedented times: There is the ongoing challenges of a pandemic, the potential for social and political unrest, environmental emergencies and a high likelihood of an economic recession.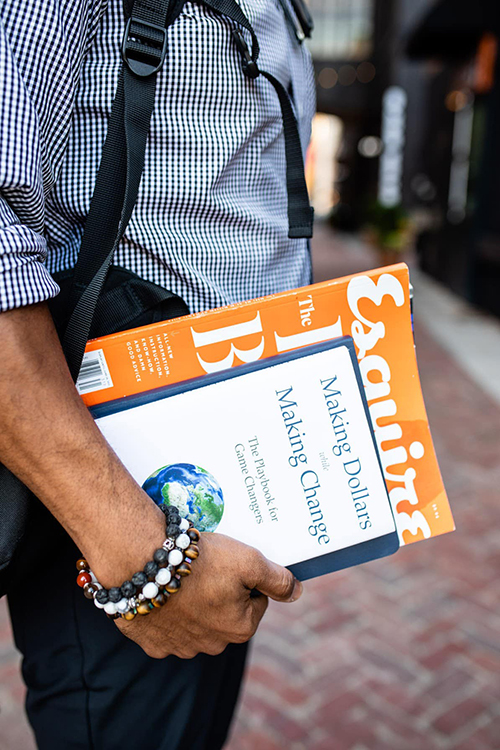 While these challenges seem insurmountable, entrepreneur and business leader Jonathan Quarles knows that perhaps the key is to harness these problems into solutions. Quarles has dedicated his life and career to using entrepreneurship as a platform for social impact.
In his new book, "Making Dollars While Making Change: The Playbook for Game Changers," which comes out in January 2021, Quarles journeys through his formative personal and professional experiences, highlighting how they have shaped him as an entrepreneur.
Both reflective and prescriptive in nature, the stories reveal how Quarles has used entrepreneurship as a platform for social impact and are intended as a call to action for all those who have been too afraid to pull the trigger on their game=changing ideas. As a black entrepreneur and a native of Flint, Michigan, Jonathan offers a unique and much needed outlook in the saturated market of business how-to's.
Making Dollars while Making Change is more than a business book; it is half memoir, half playbook on how to use business for good. At a moment when the world could use more ingenuity at the cross section of problem-solving and philanthropy, Jonathan Quarles offers readers insight into everything from his personal ups and downs to his impressive entrepreneurial endeavors, all against the backdrop of innovation as a force for good.
Quarles has had a lifelong passion for building businesses and creating change. As a serial entrepreneur, he started his first business as the top-selling paperboy in his neighborhood at the age of eight. After graduating from Florida Agricultural & Mechanical University (FAMU), Quarles held several prominent positions in both the private and public sectors.
Leveraging his experiences around building bridges between people and ideas, he then founded The BTL Group, a strategic business development and relationship management platform. Jonathan's work with The BTL Group has earned him a place as a highly sought-after advisor and as one of the world's most well-known connectors. Quartz Water Source, inspired by the Flint Water Crisis, is his latest entrepreneurial venture.
Founded with the mission of expanding global access to clean water, Quartz is an embodiment of using entrepreneurship for social impact. Jonathan was selected as a fellow from the Aspen Institute, German Marshall Fund, and the Global Entrepreneur Summit. He was honored by Ebony Magazine, Black Enterprise and is a proud Flint native.
Headquartered in Flint, Michigan, Quartz Water Source, Inc. is committed to expanding global access to clean water. Quartz views itself as a hub for 'second line' clean water solutions. Knowing that water challenges don't present as 'one-size-fits-all' situations, Quartz is in the process of expanding its universe of technology partners. The statistics behind the global water crisis are striking – 1 in 3 people around the world don't have access to clean water. Quartz looks forward to putting a dent in these numbers, both in the U.S. and abroad.