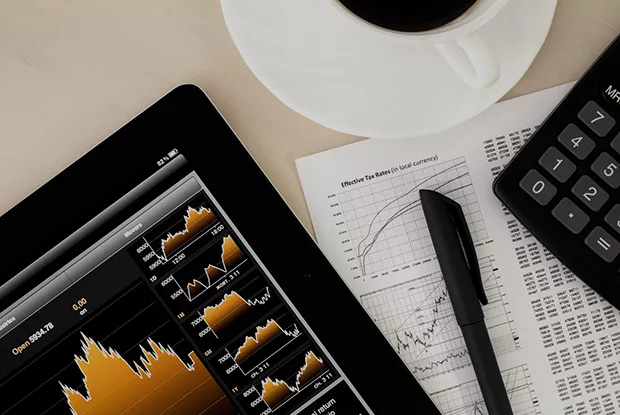 U.S. economic data this week remained positive and consistent with our expectation of a step back up in real GDP growth in the fourth quarter. The COVID pandemic remains a key risk to the U.S. and global economy. COVID cases are increasing in some states this fall, however, we do not expect to see widespread business closures because of COVID.
U.S. nominal retail sales were up by a stronger-than-expected 1.7 percent in October. Using the 0.9 percent monthly gain in the CPI as a deflator, we can say that price-adjusted sales were up by about 0.8 percent for the month. Higher prices and slightly higher volumes boosted nominal motor vehicle sales in October, up by 1.8 percent. Retail sales ex-autos were up by 1.7 percent.
Industrial production increased by 1.6 percent in October. Over the previous 12 months, industrial production was up by 5.1 percent. Manufacturing output was up by 1.2 percent for the month after declining in August and September. Output by utilities was also up by 1.2 percent in October after declining by 3.7 percent in September. Mining output gained 4.1 percent in October. Total vehicle assemblies increased from a 7.66 million unit annual rate in September to 9.10 million in October.
Initial claims for unemployment insurance eased by 1,000 for the week ending November 13, to hit 268,000. This is the lowest level of initial claims since March 14, 2020. The pre-COVID level was around 200,000 per week. Continuing claims for the week ending November 6 dropped by 129,000 to hit 2,080,000.
The U.S. Import Price Index increased by 1.2 percent in October and was up by 10.7 percent over the previous 12 months. Import prices reflect both inflation overseas and the value of the dollar relative to currency of the country of origin. Energy prices were a big part of the October monthly and year-over-year gains. Nonfuel import prices increased by 0.4 percent in October and were up by 5.5 percent over the previous year.
Total housing starts eased by 0.7 percent in October, to hit a 1,520,000 unit annual rate, extending the sideways trend in residential construction that began last April. Single-family starts continued to fall, dropping 3.9 percent in October to a 1,039,000 unit rate. Multifamily starts gained 7.1 percent for the month, to hit a 481,000 unit annual rate. Permits for both single and multifamily construction increased moderately in October.
Mortgage applications for purchase increased by 1.5 percent for the week of November 12 after gaining 2.7 percent the week before. On a four-week moving average basis, purchase apps were 8 percent lower than a year earlier. Refi apps fell by 5.1 percent for the week and were down 29.6 percent from a year earlier. According to the Mortgage Bankers Association, the rate for a 30-year fixed rate mortgage increased to 3.20 percent, little changed since early October.
The House of Representatives passed a $1.7 trillion social spending bill this morning. The bill now advances to the Senate where it will almost certainly be changed. In addition to significant spending initiatives, the House bill contains changes to the tax code aimed at high-income earners and corporations.
President Biden said on Tuesday that he expects to make his decision on who he will appoint to the next term for the Federal Open Market Committee chair by the end of this week. Current FOMC chair Jay Powell's term will expire in February. Biden will choose to either reappoint Powell or pick Lael Brainard who currently serves on the Fed Board of Governors. It will be interesting to see of there is a shift in the Fed's Dot Plot on interest rate expectations when the new Dot Plot is released on December 15.
Dr. Robert Dye is senior vice president and chief economist at Comerica. Daniel Sanabria is a senior economist at Comerica.