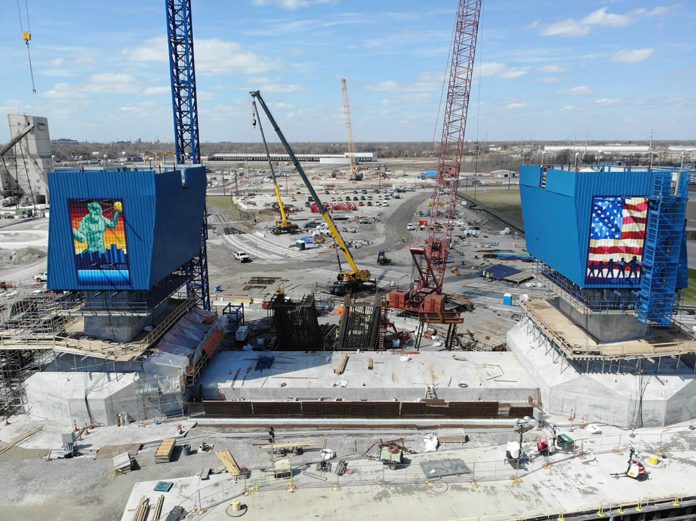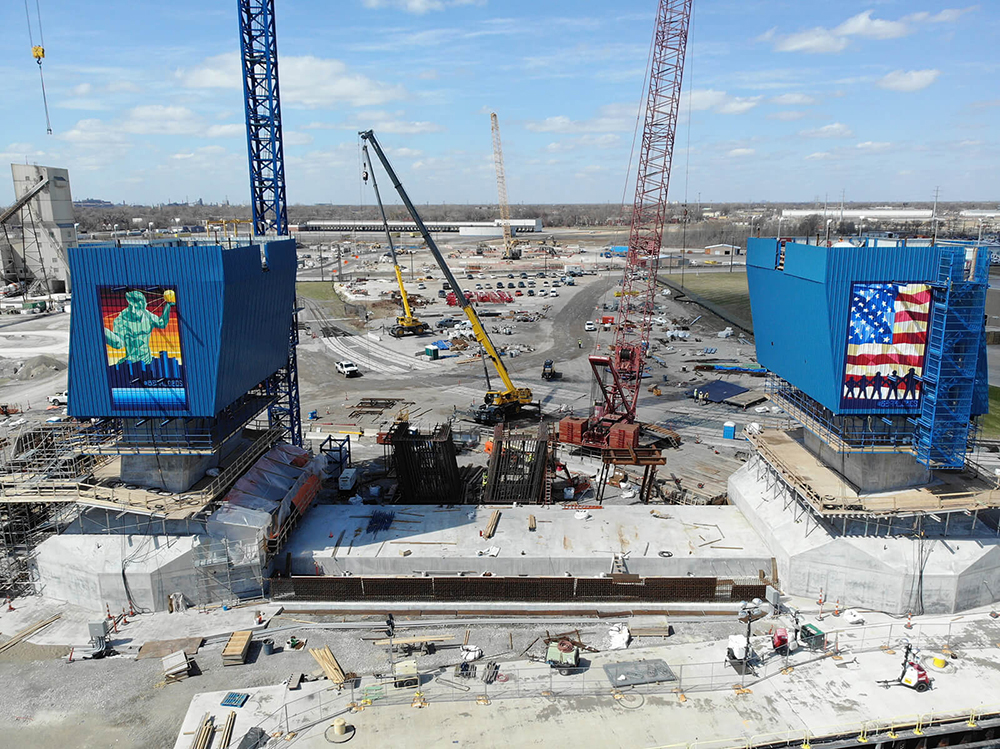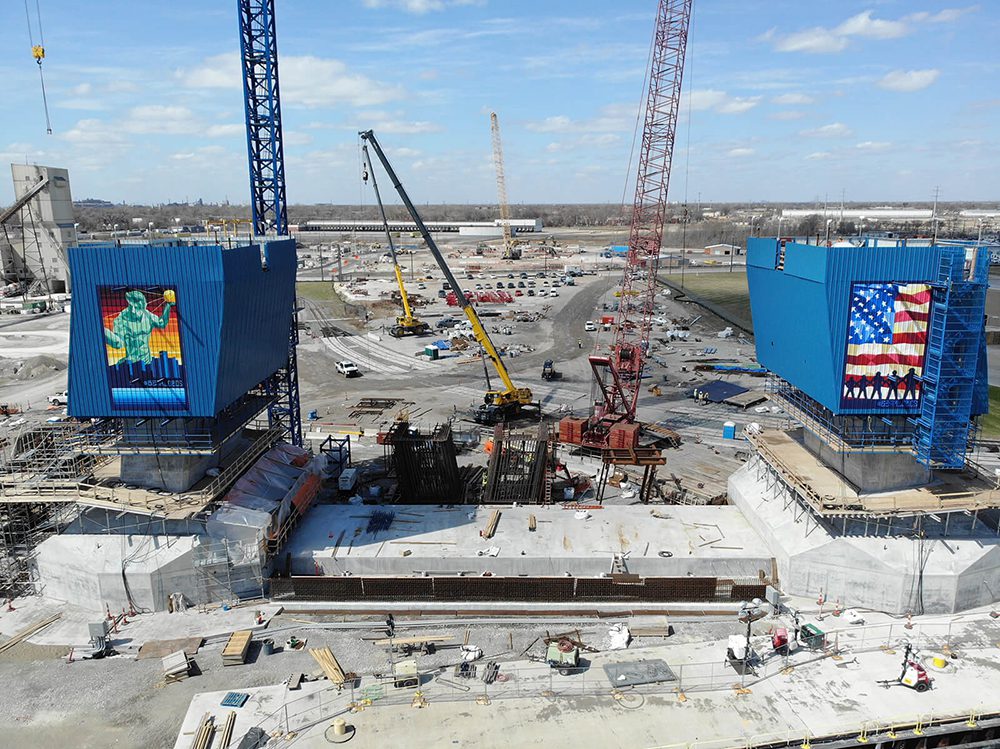 The Gordie Howe International Bridge team announced the distribution of $100,000 (CDN) to several local organizations as part of the project Community Benefits Plan.
The distribution marks the second annual funding release from the Community Organization Investment, and will be used to fund eight unique projects – four in Windsor and four in Detroit.
"The Gordie Howe International Bridge project team is inspired by our host communities to deliver meaningful benefits that will serve as a catalyst for positive local change for years to come," said Bryce Phillips, CEO of the Windsor-Detroit Bridge Authority. "We are listening and collaborating with local residents and representatives to ensure that our community-based project initiatives continue to reflect local priorities and feedback."
As funding from the plan is awarded, construction continues in the four areas of work: The points-of-entry on the Canadian and American sides, the Michigan interchange (at I-75) and the bridge itself.
Michael Hatchell, CEO of Bridging North America, said work on the main building on the Canadian side has commenced, with foundations for the main building and the energy/maintenance building "nearly complete."
Workers are dealing with soil issues on the American side and, once that is worked out, work on the foundations and construction for buildings will begin there.
Hatchell said a "lot of work" has been done on foundations for bridges that will cross I-75 and workers hope to "place a number of girders across the expressway.
"You'll see a lot of changes happening there, also," Hatchell said. "It's starting to come together."
While COVID-19 has struck among workers on the bridge project, it "hasn't become a hot spot," according to Phillips, the Bridge Authority's CEO. But it hasn't affected the bottom line.
"As you can imagine … the pandemic has been impactful," Phillips said. "We're still working hard to get this job done and open to the public by the end of 2024."
The Community Organization Investment, one initiative under the broader Community Benefits Plan, is a five-year annual investment allowance with $50,000 (CDN) allocated to registered non-profit or charitable organizations located in or serving residents in Sandwich/west Windsor and Delray/Southwest Detroit, respectively.
The funds support events, programming and infrastructure improvements that will benefit the communities and align with one of the community investment priorities identified through public consultation.
This year's recipients will receive funding in July 2021. Projects in Canada include:
Essex County Black Historical Research Society: Across the River to Freedom: Early Black History in Sandwich, Ontario
Border City Athletics Club: Women Can Summit Series
The John McGivney Children's Centre: A Bridge to Play McGivney: New Accessible Ramp
Windsor Police Services Community Services Branch in partnership with New Beginnings: Sandwich Community DiverCity BBQ
Projects in the U.S. include:
First Latin America Baptist Church of Detroit: Community Recreation Service Center
Detroit Hispanic Development Corporation: Delray Bilingual Programs for Family Assistance
Unity in Our Community TimeBank: Joyful Movement Outside
Clark Park Coalition: Southwest Detroit Winter Carnival 2022 at Clark Park.
The recipients were selected following an application process that ran from November 2020 through January 2021 and resulted in 30 eligible submissions. The project's Local Community Group, comprised of stakeholders from the host communities, played a significant role in reviewing the applications and providing recommendations to the project team.
Funding under the Community Organization Investment initiative will occur each year between 2020 to 2024 and is one of over 25 initiatives that make up the Neighbourhood Infrastructure Strategy component of the Gordie Howe International Bridge Community Benefits Plan. The Gordie Howe International Bridge Community Benefits Plan is being delivered by Bridging North America with collaboration and oversight from WDBA and the State of Michigan.
"Bridging North America would like to congratulate the recipients of the 2021 Community Organization Investment fund," said Michael Hatchell, CEO, Bridging North America. "We know each organization will do great things with these resources and we are proud to be contributing to the local communities on both sides of the border in a meaningful way."
As part of this initiative, community organizations can apply annually for funding for events, programming and infrastructure improvements in amounts ranging from $1,000 – $25,000 (CDN). The application process for the 2022 funding cycle is anticipated to open in November 2021.