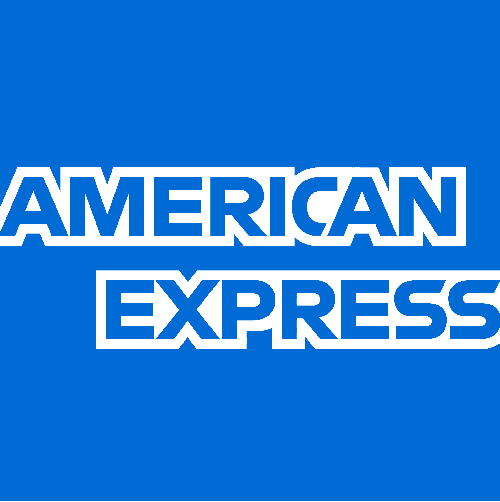 NEW YORK (Business Wire)— American Express announced it has committed to net-zero carbon emissions by 2035, 15 years ahead of the Paris Agreement's 2050 goal. To achieve this ambition, the company will follow the Science Based Targets initiative (SBTi) methodology to set targets over the coming two years for its global operations and supply chain.
American Express will also join the 'Business Ambition for 1.5°C' commitment and Race to Zero, and will provide at least $10 million in new philanthropic funding towards organizations and initiatives that drive action on climate change through 2025.
"Climate change is one of the most pressing issues we face right now, and we are seeing the devastating impacts around the world that remind us that we have a responsibility to take decisive action," said Stephen J. Squeri, Chairman and Chief Executive Officer. "To further our impact, we will seek to innovate and advance sustainable solutions, and work with our business, vendor, and community partners to achieve net-zero emissions by 2035."
Since 2018, American Express has remained a carbon neutral company across its operations and has been powered with 100% renewable energy. To achieve net-zero emissions, it plans to work with its suppliers to reduce their impact on the company's value chain by inviting them to track, reduce, and eventually neutralize their own operational greenhouse gas emissions. As a first step, the company plans to partner with top vendors that are responsible for 50% of the company's annual third-party spend to set their own science-based emissions reduction targets.
The company's 2035 net-zero goal is based on SBTi's ambitious objective of limiting global warming to 1.5°C, a critical target to avoid the most catastrophic threats of climate change as set out by the 2015 Paris Agreement. With this announcement, American Express is also proud to join the Race to Zero, a global campaign established by the United Nations Framework Convention on Climate Change (UNFCCC) to rally leadership for a healthy, resilient, and zero-carbon recovery.
As part of its objective to manage climate-related financial risks, American Express is also signing up to be a supporter of the Task Force on Climate-Related Financial Disclosures (TCFD), created by the Financial Stability Board and chaired by Michael Bloomberg. This signals the company's belief, alongside more than 2500 organizations, that the TCFD framework increases transparency on climate related risks in the financial markets.
Investing in a Sustainable Future
In addition to its net-zero commitment and in an effort to build more climate resilient and equitable communities, American Express and the American Express Foundation plans to provide at least $10 million by the end of 2025 toward initiatives, partnerships, and programs that prevent and address the adverse effects of climate change. The company is also setting goals to enhance the management of climate-related risks and opportunities across its business, pilot low-carbon product innovations, including solutions to track and offset emissions by 2022, and identify opportunities to engage its global colleague base in sustainability initiatives and volunteer opportunities.
These goals are part of American Express' commitment to advancing climate solutions, which is one of the core pillars of its ESG strategy and build on its previous efforts to support the transition to a low-carbon economy. In 2019, American Express set environmental goals for 2025 that cover energy and water use, waste generation, green building certifications, the phaseout of single-use plastics, and sourcing paper responsibly.
The company also launched the first American Express Card manufactured mainly from reclaimed plastic collected from beaches, islands, and coastal communities in 2019 along with a Card Take Back program for U.S. Card Members. More than 920,000 expired or non-working cards have been recycled to date. American Express also makes its Carbon Footprint Dashboard available to certain commercial clients so that they are able to track emissions data associated with their air travel, and through its colleague engagement efforts, has planted more than 150,000 trees in partnership with The Nature Conservancy's Plant A Billion Trees program.
More information on the company's sustainability strategy, goals, and progress will be available in the company's 2020-2021 ESG Report, which will be published on September 28, 2021.