As always, leaders and managers need to instill a vision and strategy, build a team, direct work, communicate effectively, develop people, and drive continuous improvement. However, post-COVID the field has changed, most notably in terms of virtual work. But that's not all. People's expectations of hours of work, compensation, work-life balance, and other social matters have also fundamentally changed. As a result, the tasks of leaders must also change.
We invite you to join us for a practical webinar led by moderator Paul Doyle, Managing Partner at private equity firm Blackford Capital, to gain insights on the work of the new leader in an ever-changing workplace. Our distinguished list of panelists include:
Together, we will discuss and answer some of the most pressing questions facing leaders today:
Are work and work hours now designed around individual contribution and less around teams?
How does a leader create an experience and get the results of teamwork while people are primarily virtually connected?
If the leader and the team member are in different locations, how can coaching occur and what metrics used to evaluate effectiveness and efficiency?
Can leaders effectively communicate, direct and coach team members, ensure participation and keep teams motivated, if they don't see them in-person?
What are the best leaders doing to build motivation, engagement and commitment of team members?
Speakers

Paul Doyle
Managing Partner, Blackford Capital

Dr. Tracy Brower, PhD, MM, MCRw
Sociologist and author of The Secrets to Happiness at Work  and Bring Work to Life by Bringing Life to Work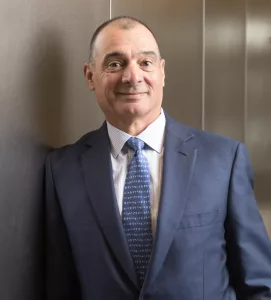 Tom DiDonato
SVP and Chief Administrative Officer (retired), Lear Corporation
Rodger Price
Owner & Managing Partner, Leading by DESIGN
---
*This Program is pending 1.00 HR (General) recertification credit hours toward aPHR™, aPHRi™, PHR®, PHRca®, SPHR®, GPHR®, PHRi™ and SPHRi™ recertification through HR Certification Institute® (HRCI®).
*This program is valid for 1.00 Professional Development Credit (PDC) for SHRM-CP® or SHRM-SCP®.