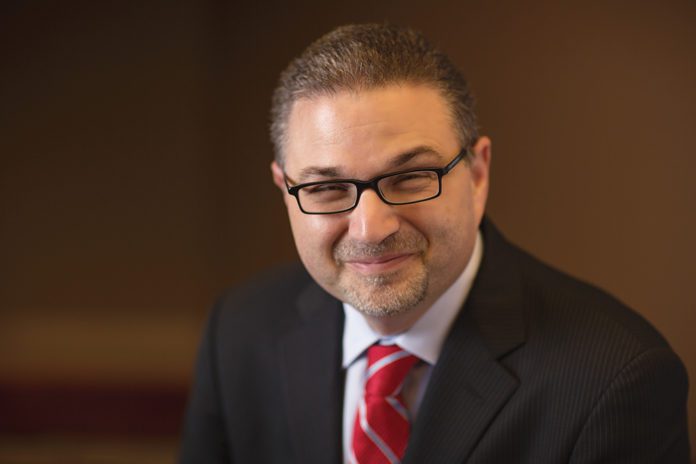 Looking ahead to reopening logistics, health and safety measures, and the costs and considerations associated with operating in a post-pandemic commercial real estate landscape, it's not particularly surprising that there has been so much time and attention paid to the near-term response to the spread of the novel coronavirus and subsequent shutdown.
When a global pandemic capsizes your industry virtually overnight, the first step for anyone who finds themselves overboard is to make sure you don't drown. While we aren't yet sure how long we will need to keep treading water, owners and operators across the commercial real estate industry need to start thinking about how to get back in the boat.
While specific details about what reopening will look like remain scarce — and may vary considerably from state to state — it is clear that a "new normal" will replace business as usual. Transitioning to that new normal will take time, preparation, and flexibility on the part of office managers, landlords and other commercial real estate professionals.
Reopening logistics to optimize safety, sanitation and security will include operational modifications, procedural shifts, structural changes and administrative adaptations.
The time to start planning for those changes is now.
Here are the key considerations that office managers and landlords should be thinking about today to prepare their properties and personnel for a safe, secure and seamless reopening.
People
The health and safety of tenants, employees, customers and visitors is obviously the priority. Make sure the resources are in place to source, secure, store, manage and distribute health and safety essentials like hand sanitizer and PPE. Start thinking about questions like how much will be needed, where will you store it, how will it be distributed, and who will be responsible for managing those logistics. There has been speculation that some facilities will take the temperature of those entering the building — a formidable proposition with significant financial and logistical implications that will need to be accounted for.
Practices
While specific regulatory guidelines and guidance may not yet be in place, now is also the time to start thinking strategically about things like signage and wayfinding, spacing, entrances and exits, reorganizing offices and other interior spaces, and managing elevator access. Consider possible ways to control the flow of traffic into buildings and manage that flow throughout centers. The need for appropriate social distancing, both inside and out, makes some traditional interior layouts problematic. Choke points and public gathering spaces like benches and picnic tables may need to be removed or cleaned regularly.
Places
There is a strong possibility that a significant number of existing offices, shops and retail spaces may need to be reconfigured or entirely redesigned to address new realities about space and social distancing. Communal spaces like cafeterias or meeting rooms may need to be sacrificed to provide additional space for cubicles or other individual work areas. These changes may require everything from minor modifications to wholesale renovations. The cost of the latter can be significant. Therefore, owners and operators should start investigating possible deals with furniture suppliers and other vendor partners that could defray the cost.
Policies
While policies addressing employee and guest health and wellness will need to be updated, owners and operators also need to be thinking critically about the roles and responsibility of tenants and landlords in making and managing the kinds of changes outlined above. Landlords obviously have an obligation to keep their buildings clean and safe — but elaborate and expensive elective measures about cleaning and security will likely need to be subsidized and managed on the tenant side. Now is the time to start drafting detailed and specific language that codifies clear and consistent standards about where those responsibilities lie.
The list above is by no means comprehensive. It is, however, intended to give owners and operators some important perspective about the scope and scale of the challenges before them. Once the nation and the economy begin reopening in the months ahead, spaces and places that are prepared and protected to the best of their abilities will be better able to hit the ground running in a post-pandemic commercial real estate landscape.
Andy Gutman serves as the president of Southfield, Mich.-based Farbman Group, a leading full-service real estate firm with Midwest expertise and a global reach, handling all facets of real estate transactions, from property management and leasing to acquisition and disposition. For more information, visit www.farbman.com.