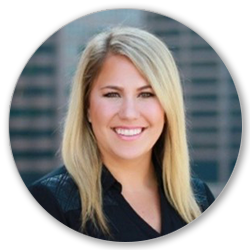 Alli Arndt is a Wellness Manager on Assurance's Risk Management
Team. With a passion for improving the health of companies and their
employees, Alli works closely with her clients to create large-scale
corporate wellness programs. After first gaining a solid understanding of
a company's culture, Alli then helps to develop, implement and manage
a strategic wellness program tailored to their needs.
Prior to Assurance, Alli was a Physical Therapy Technician at
Accelerated Rehabilitation Centers. While there, she worked with
patients to develop specific and measurable rehabilitation programs.
Alli received her Bachelor's degree in Health and Human Physiology
with an emphasis in Health Promotion from the University of Iowa. She
received her Certified Worksite Wellness Specialist (CWWS) and Certified
Worksite Wellness Program Manager (CWWPM) designations from the
National Wellness Institute. She is a member of Assurance's Wellness
Committee and served as the 2017 Chair. Alli enjoys volunteering with
the American Lung Association and American Heart Association.