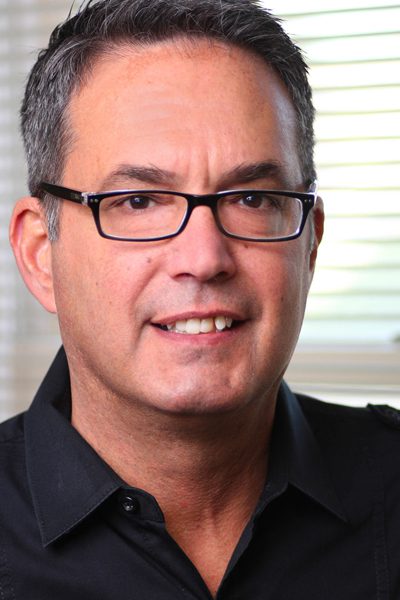 This post honors our friend and colleague here at the offices of Corp! magazine, the Michigan Business and Professional Association and Michigan Food and Beverage Association.
Gary Marcicano, chief operating officer for the MBPA and MFBA, died suddenly Saturday, Feb. 14, from a heart attack. He was 55. Gary was much loved at the office and we will all miss him. He leaves behind a loving family, friends and colleagues. (You'll find below in this post information about Gary, services and a fund set up to help with the loss.)
While my time knowing Gary is only about three years, I immediately realized that he was a gem to have in the workplace. Through his kind, pleasant and jovial nature, he brought the office together. For him it was a natural ability, but one that required sensitive and deep skills in communication, inclusion, cohesion and community.
He helped to create an inspiring corporate culture. It was a breath of fresh air to be around him in meetings, outings, lunches or events. Gary welcomed your thoughts and ideas. He simply knew how to inspire people to innovate and feel engaged about their work. Gary helped us all move forward.
I've collected some thoughts from Gary's colleagues here at MBPA, MFBA and Corp! in Warren, Mich.
Jennifer Kluge, president and CEO of both Associations, shared her feelings on Gary: "Gary was a close friend and I am grateful to have had him in my life. He will truly be missed and we are sending love and prayers to his family.
"Gary really enjoyed his time with us and our team. We could always count on him to do something fun in the office: he cooked for the team, he wore silly costumes on special occasions, he ensured all team members were treated with respect, and he always had a sense of humor, even in our toughest moments. We all learned from him.
"Gary touched thousands of lives of our members, the business community and local charities."
Alicia Wilson, executive director of the Best and Brightest Programs, noted Gary's ability to communicate and help others: "Gary was an innovator and an amazing thought leader. He was someone who you could go to about your problems and always be willing to help. He was well respected in the community and a great people connector. He will be truly missed by us all."
A Clinton Township resident, Gary had served in his role as COO of the two statewide business associations since 2011. He also played key roles in the many programs and events of the associations, such as the Best & Brightest Companies to Work For in Metro Detroit and West Michigan, Health Care Reform symposiums and many other education programs. He created the michbusiness Awards, a premier business event and social media community that celebrates and promotes Michigan businesses, which debuted last year.
Gary's talents extended far beyond the workplace. He was an active leader and volunteer in the community for more than 20 years, especially with arts organizations. He volunteered his time at the Detroit Institute of Arts, participating with the Friends of Modern Art, Modern Decorative Arts Group, Detroit Film Theatre and Founders Junior Council. He was a board member of the Mosaic Youth Theatre of Detroit and held board positions with the Macomb County Chamber of Commerce, Macomb Foundation and International Visitors Council.
Before joining the MBPA and MFBA, Marcicano held general manager and COO positions with Long Family Auto Center and Al Long Ford in Warren, where his career spanned more than 30 years.
Kluge, whose office was right next door to Marcicano's, added this note: "Gary's genuine and authentic personality was certainly reflected in one of his last Facebook posts, which read, 'Live every day of your life; you only get one life.'"
A GoFundMe campaign has been established to assist his family with unexpected expenses at www.gofundme.com/mgabw4. Visitation will be 3-9 p.m. Tues., Feb. 17, with an 11:30 a.m. funeral on Wed., Feb. 18, at Wujek-Calcaterra & Sons in Sterling Heights, (586) 826-8550, www.wujekcalcaterra.com.