Michigan's two business centers for women-owned businesses (or those thinking about it) are both celebrating big anniversaries this year and the accomplishments of women entrepreneurs who have collectively contributed $1.8 trillion to the U.S. economy.
The U.S. Census Bureau did not even count women-owned businesses as part of the national economic landscape prior to 1977, and another decade passed before women-owned businesses were federally recognized as contributors to the economy. The National Women's Business Council is celebrating the 30th anniversary of the Women's Business Ownership Act (H.R.5050), which eliminated all individual state laws requiring women to have a male relative or husband co-sign for loans, established the National Women's Business Council and made a priority of access to credit, training support and data expansion. The landmark legislation was signed by President Ronald Reagan in 1988.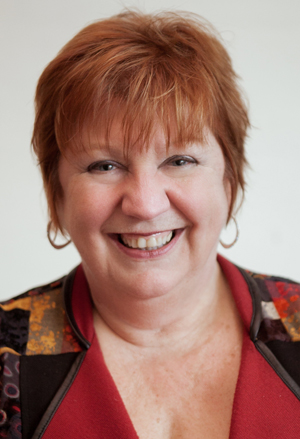 Census counts between 1987 and 1992 showed women-owned businesses were growing at rates that far exceeded male-owned businesses, reaching sales and receipts of $643 billion. After C-corporations were included the number increased to $1.8 trillion in 2018.
Bonnie Nawara, CEO of Grand Rapids Opportunities for Women, is the only Michigan representative appointed to the national council and serves on the NWBC Rural Women's Entrepreneurship committee. She also is board chair of the Association of Women Business Centers. Her work on the Rural Women's Entrepreneurship committee focuses outside of major metro areas. Business owners in rural locations face greater difficulties in attracting outside equity investment and have more limited access to support organizations and commercial or community banks. Serving these regions is a national priority for the association.
"The biggest obstacle (for rural women entrepreneurs) is to know what is out there, having access to capital and information," Nawara said. Nawara and her board extended GROW's reach to Muskegon, Muskegon Heights and Grand Haven four years ago, initially with part-time staff and now with a full-time office located in Grand Valley State University's Innovation Hub at 200 Viridian Dr., in Muskegon. "As a micro-lender we were able to assist women and minority-owned businesses build 'chalets' in the downtown area and many of those moved to brick-and-mortar," she said. GROW will mark its 30th anniversary Oct. 15, during a luncheon celebration chaired by Nan Van Andel, who was among the group's founders.
In 2017 GROW (growbusiness.org) provided 1,166 hours of classroom training, 615 hours of free business counseling and assisted 62 new businesses which created 92 jobs. The west Michigan group alone is supporting a client base that is 39.2 percent diverse, the largest group being African Americans and which includes Hispanic, Asian and Native American businesses. Nationally, minority women-owned firms grew at nearly double the rate of all women-owned firms.
Great Lakes Women's Business Council, headquartered in Livonia, supports an online Michigan Women's Marketplace of services and products. The Council "proudly participates in Detroit's renaissance," according to Executive Director Michelle Richards, providing programming, counseling and access to capital. GLWBC in April celebrated its 35th anniversary assisting women owned businesses.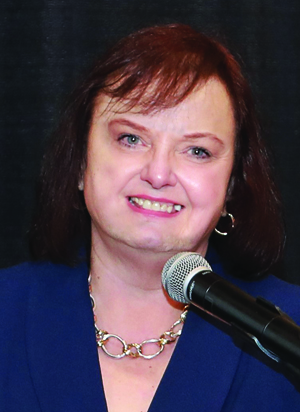 Metro Detroit area landed No. 7 on the national list as a metro area with "clout" among women-owned businesses, tying with Memphis, Tennessee, according to data collected from NWBC.
GLWBC (www.greatlakeswbc.org) in 2017 certified 1,300 women business owners adding up to $25.8 billion in revenue (the average business revenue is $19.9 million, up 6 percent since the prior year). Those businesses employ 58,500, primarily in manufacturing and professional services. (Corp! Magazine and corpmagazine.com is a certified woman-owned business.)
Certifying a business as woman- or minority-owned is core to both groups. The certification allows those businesses access to federal procurement opportunities and Small Business Administration loans, among other opportunities.
Both groups are actively promoting women-owned STEM businesses and working to reach veteran and millennial women-owned businesses with its support systems to assist growth. Together with other such centers across the country, an awareness campaign in 2019 emphasizes expansion of services to non-urban areas, crowdfunding and investment capital for women-owned business, both vastly under-represented for women-owned firms.The NWBC data collection project shows such investment provides growth of more than 40 percent for those firms accessing capitol.
According to NWBC data, the number of women-owned businesses grew 58% from 2007 to 2018, firms owned by women of color grew at nearly three times that rate (163 percent). Numbers for Latinas and African Americans grew even faster: 172 percent and 164 percent respectively. Native Hawaiian/Pacific Islander (146 percent), Asian American (105 percent), and Native American/Alaskan (76 percent).