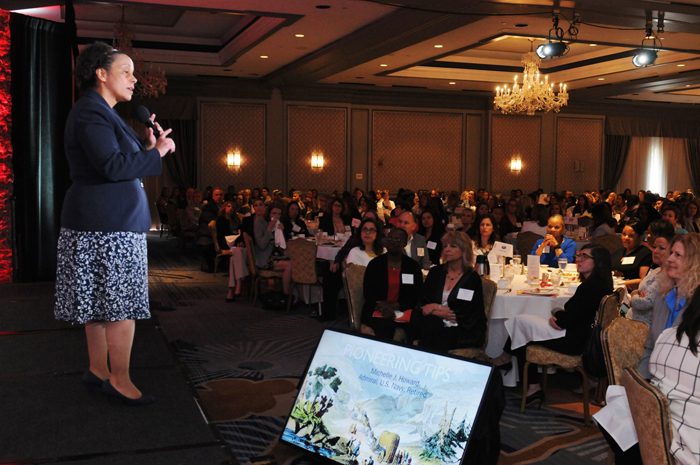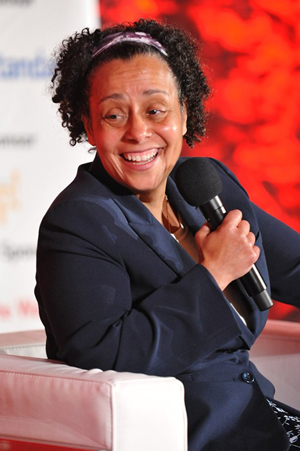 Pioneering women provided the framework for the keynote remarks delivered at Inforum's 57th annual meeting by Michelle Howard, U.S. Navy Admiral retired. Howard, the first woman to become a four-star admiral in the Navy and the first African American woman to captain a U.S. Naval ship, counseled the audience of 600-plus to look at women in history for tips on how to succeed in life and work.
Howard's career includes many highlights; certainly one of the most intriguing is leading the rescue of Richard Phillips, the captain of the container ship MV Maersk Alabama, who was held hostage April 8 – 12, 2009 by Somali pirates. The incident was made famous by the 2013 movie "Captain Phillips" starring Academy Award winner Tom Hanks.
The packed room at The Henry Autograph Collection in Dearborn gave a standing ovation to the native from Colorado as she wove her personal story into the following "pioneering tips" drawn from notable American women from the 1800s: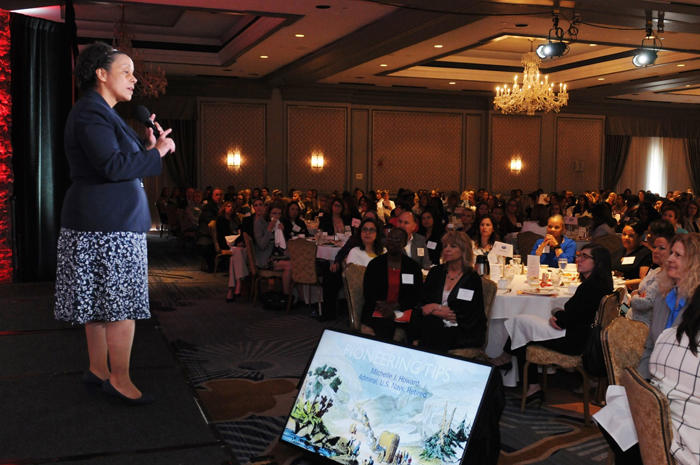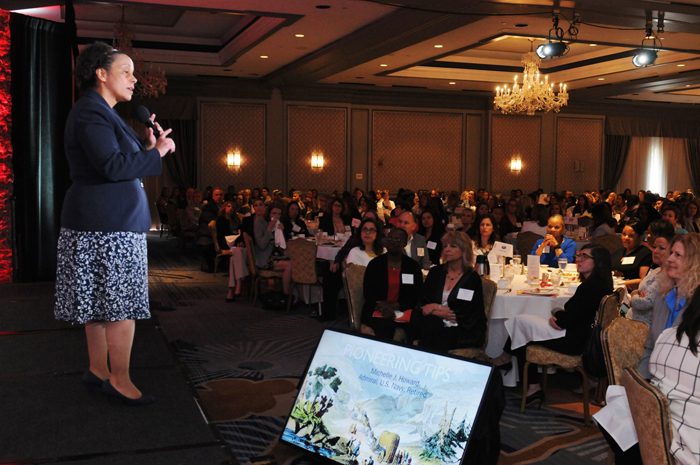 Commit to the journey: don't let the journey get to the point of "burning the wagon."
Travel light: let go of the mental baggage.
Develop stamina: be sure of yourself
Keep a sense of self and a sense of humor.
Stay connected with people who have similar skill sets.
When asked by Inforum President and CEO Terry A. Barclay for a final "lesson learned," Howard's parting piece of advice was, "Listen to your mother."