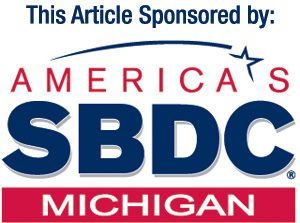 As we enter 2017, the state of the business climate for women business owners in Michigan is sound.
That's the prognosis from Jennifer Deamud, chief operating officer of the Grand Valley State University-based Michigan Small Business Development Center, who cites the growing amount of resources and support for women entrepreneurs in the state, as well as changing attitudes, for fostering a nurturing environment for women-owned sole proprietorships.
"Women are leveraging their skills and knowledge to start, own and operate a small businesses." Deamud said. "It's becoming more and more attractive for women to own their own business and be their own boss."
That's not to say that women entrepreneurs don't continue to face unique challenges, including lack of access to capital and mentorship, Deamud said.
But by most measures, the infrastructure of support for Michigan women business owners has never been stronger, she said. "There are more resources surfacing and they are being embraced," she said.
Deamud quickly ticked off just a partial list of the organizations, groups and programs that are supporting Michigan's female entrepreneurs at various stages:
Girl Scouts: "The Girl Scouts are collaborating with the Michigan Small Business Development Center to open the eyes of girls about what entrepreneurship in Michigan is all about," Deamud said.
Michigan Women's Foundation: This statewide organization focuses on three key initiatives, according to its website: accelerating women's entrepreneurship, developing the next generation of women business leaders and advancing Michigan's women's agenda by identifying and assessing the issues that disproportionately affect women and girls. The foundation also stages a series of Entrepreneur You conferences throughout the state (slated for March during 2017) "to educate women with a passion for owning their own business about the challenges and opportunities inherent to the endeavor — from planning to launch to growth." Its Dolphin Tank business plan and pitch competition provides the winning aspiring entrepreneurs with cash prizes, professional services and expert advice. In addition, the foundation operates the Michigan Women's Microloan Fund, which offers financing between $2,500 and $50,000 for such uses as purchase of inventory, working capital, startup costs, purchase of equipment and business acquisition. While accessing capital is a common roadblock for entrepreneurs of both genders, it can prove especially problematic for women, Deamud said. One issue, particularly for married women, is that they might not have individually established credit that would qualify them for loans at favorable terms, if at all, she said. More information about the Michigan Women's Foundation and its various initiatives is available at www.miwf.org.http://www.miwf.org
Women's Business Centers. Overseen by the U.S. Small Business Administration's Office of Women's Business Ownership, the Women's Business Centers provide entrepreneurs (especially women who are economically or socially disadvantaged) comprehensive training and counseling on a variety of topics. "WBCs seek to 'level the playing field' for women entrepreneurs, who still face unique obstacles in the business world," the SBA website states. In Michigan, Women's Business Centers are operated by the Cornerstone Alliance in Benton Harbor (www.cstonealliance.org), the Center for Empowerment and Economic Development (CEED, www.miwomen.com) in Livonia and Grand Rapids Opportunities for Women (GROW, www.growbusiness.org) in Grand Rapids.
Inforum. Inforum describes itself as "the leading professional organization focused on creating strategic connections and accelerating careers for women throughout Michigan and the Midwest." Inforum has offices in Detroit and Grand Rapids, as well as operations in Kalamazoo, Lansing and Saginaw. Founded as the Women's Economic Club in 1962, Inforum combines professional development, networking and original research to accelerate careers for women — and make a positive impact on the business environment, the organization's website states. With its focus on networking, Deamud said the organization fills an important for women business owners. Mentoring opportunities for women are not as institutionalized as they are for men, making it harder for women to make important connections that can lead to business opportunities or insightful operational advice, she said. "More women would thrive if they had mentors to coach them," Deamud said. Inforum also fills a niche through its AutomotiveNEXT industry group, which encourages girls and young women to enter STEM (science, technology, engineering and math) fields of study — traditionally male-dominated fields, Deamud said. More information about Inforum is available at www.inforummichigan.org/home.
Michigan Small Business Development Center. The SBDC, which in addition to its GVSU headquarters has 11 regional offices and 20 satellite offices across the state, exists to help all small-business owners launch, grow, transition and innovate by providing various types of counseling, training and research. More information is available at www.sbdcmichigan.org.
Nationally between 2007 and 2016, the number of women-owned firms increased by 45 percent, compared with just a 9 percent increase among all businesses, according to the "2016 State of Women-Owned Businesses Report" commissioned by American Express. In other words, over the past nine years, the number of women-owned firms has grown at a rate fully five times faster than the national average. In Michigan, the growth rate in the number of women-owned businesses between 2007 and 2016 was 57 percent — the fourth-highest increase in the country, the American Express report found. And among the nation's top metropolitan areas for women-owned businesses, Detroit placed eighth.
Deamud said broader economic trends — namely, the Great Recession that began in late 2007 and hit Michigan particularly hard — was a key driver in the state's increase of women entrepreneurship. As many women — and men — lost their jobs during the economic downturn, they turned to entrepreneurship out of necessity to support themselves and their families. Often armed with severance packages from their previous employer, women tended to gravitate toward service-oriented businesses, such as photography business, or an online business, Deamud said.
But there's more than simple economic necessity behind the migration of Michigan women into business ownership, she said. Women increasingly are discovering that entrepreneurship allows them "to define their own success," Deamud said. That might entail more than making money. For example, business ownership can provide women with greater control over their work/life balance and their destiny as a whole, Deamud said.
"Success sometimes looks different for women," she said. "Beyond that, entrepreneurship is attractive for women because they have an innate ability to lead and think strategic."