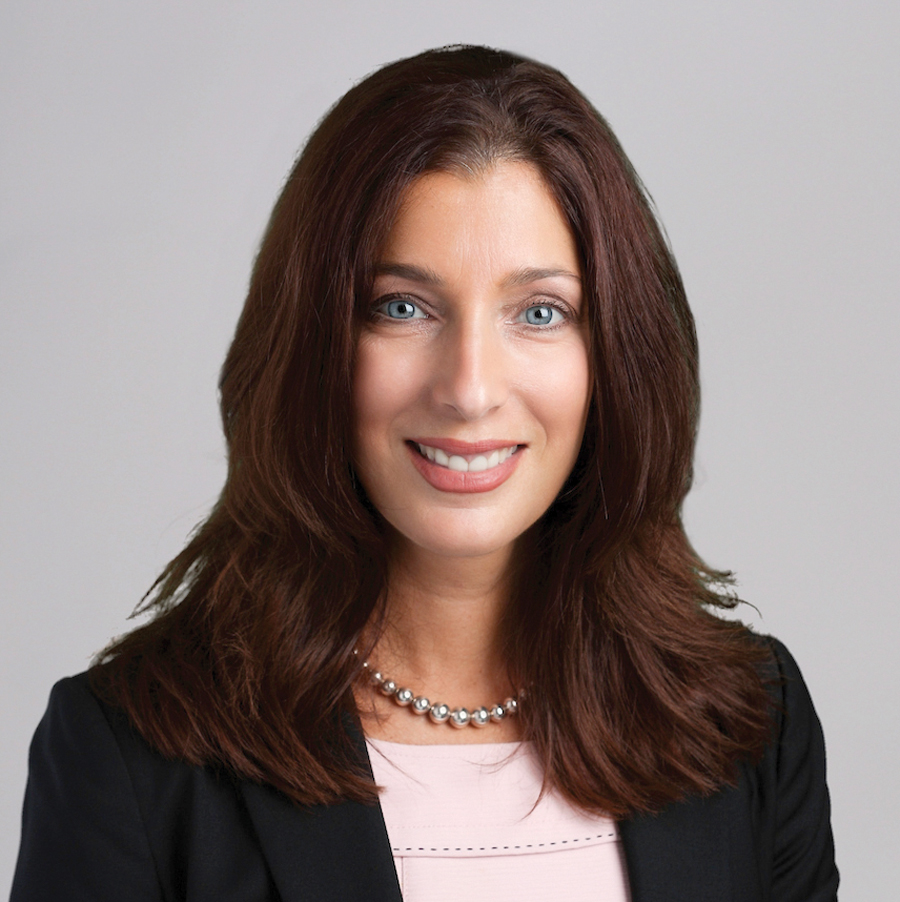 Earlier this year a member of Clark Hill's labor and employment law practice became the member-in-charge of the firm's Detroit office.
As the first woman to take on this highly visible and important role in the Detroit office, Maria Fracassa Dwyer is committed not only to her law firm, but giving back to the greater community it serves.
A Michigan State University graduate, Dwyer joined the firm in 2004 with a passion for labor and employment law, having worked during law school for the state's department of corrections in the area of labor law. Her focus at Clark Hill is on employment defense litigation and counseling, and she also serves as co-chair of the firm's Food, Beverage and Hospitality Industry team.
In her role managing the Detroit office, she will guide the law firm's strategic plan in Detroit while managing operations and fostering a positive office culture. She will also represent the Detroit office in the community, which aligns with her passion for making community engagement a top priority at Clark Hill's Detroit office.
For Dwyer, that engagement includes giving back to the community, while working with Detroit-based businesses and organizations to identify new ways for Clark Hill to lend support and share expertise. We spoke to her about her new role and focus for the Detroit office.
Corp!: How many attorneys are there in the Detroit office?
Maria Fracassa Dwyer: Our office has about 85 attorneys in a variety of practice areas. The office is a few feet from the riverfront in downtown Detroit. Clark Hill actually resulted from a merger with Clark, Klein and Beaumont and Hill Lewis to form Clark Hill PLC in 1996 with offices initially in Detroit and Birmingham.
Corp!: Are there any other women at your level in the other Clark Hill offices?
MFD: Yes. There are a number of women who hold leadership roles in our firm, including three women on the firm's Executive Committee. Several women are in charge of practice groups (including Labor and Employment), and several other offices, including Grand Rapids, Philadelphia and Collin County, Texas, are led by female partners, to name but a few roles.
Corp!: You set community engagement as a priority for your office. Tell us more about that and what's going on.
MFD: When I took over on January 1, we were in the midst of an extremely cold winter. As I was driving to our office many mornings, I was really impacted by the number of homeless folks within a mile of our office. One of the first things we did on one of the winter vortex days was to hold a fundraiser for the Detroit Rescue Mission. We had a soup lunch for employees and collected cash donations. From there, we launched our "12 months of giving" in the Detroit office. Every month we select a Detroit nonprofit and hold a fundraiser for that charity group. We have done a number of events which also engage our employees, like hosting an Easter basket hour where we put together 150 baskets for The Children's Center of Wayne County. Next, we will be stuffing backpacks with school supplies for one of our Detroit charter schools.
We select the nonprofits based on employee suggestions. If an employee wants to host a fundraiser and select a charity, they can do that. It's really engaged our team and fostered a positive atmosphere. We have fundraisers already teed up for the rest of this year and we are receiving employee requests for 2020. This is aligned with one of our missions, Clark Hill Cares, and we have seen so much activity with all of our offices this year.
Corp!: Describe a typical day for you.
MFD: I am fortunate because as a labor and employment attorney I can apply everything that I counsel my own clients to do, to our Detroit office. When people ask me what I do, my typical response is to say I create harmony in the workplace, and now I hope to do that for our employees in Detroit. A typical day might be taking my kids to school, meeting any new Detroit based attorney or staff member, and I sit down at least once a week with our terrific office manager to go over any issues and check on status of open matters, and there is usually someone in my office a large portion of the day either working on an assignment for a client or addressing an office issue.
Corp!: What is your guiding principle to live by?
MFD: I think I have two. Be good to others, and with hard work, you can accomplish anything.
Who was your mentor in life? Please explain why.
MFD: My dad Arnaldo Fracassa just turned 91. He emigrated here from Italy at 27 and worked two jobs most of my life, starting a family business when I was about 4 years old. My dad was my first mentor on a personal level and taught me to never quit, work hard and put others first.
About 12 years ago, Dan Bretz joined Clark Hill and he is a rock star in the labor and employment world. As soon as he joined Clark Hill, I sought him out and asked him to be my firm mentor. He has been my professional mentor ever since.
Corp!: How do you motivate others?
MFD: I try to always keep a positive and welcoming attitude. Each of us has personal struggles that we are dealing with outside of work. I know it can be difficult to leave your issues at the door every day so I always try to keep smiling and to be compassionate and keep that in mind.
Corp! What is your most recent success story?
MFD: Professionally, I was recently appointed to the board of directors of United Way for Southeastern Michigan, which fits perfectly with what I want to accomplish in the Detroit office in terms of giving back to the Detroit community. I am thrilled to be able to volunteer with such a great organization. Personally, I have two fantastic kids, a boy, age 12 and a girl, age 9, and my husband and I are celebrating 15 years of marriage this fall.
Corp!: What is the biggest management myth?
MFD: For me,that management can be lonely. I think that if you surround yourself with great people, and build excitement around what you are doing, a management role can open more doors and build closer relationships.
Corp!: What is your pet peeve in the office and why?
MFD: Closed doors. Unless I am on a conference call or have someone in my office, my door is always open. We have an unofficial open-door policy in our Detroit office. My clients often say, "The former CEO always had [his or her] door shut and now our new CEO keeps the door open." It has such a big impact and is such a simple gesture.
Corp!: What is your favorite way to spend your free time?
MFD: I love kick boxing and, in particular, on Saturday morning I take an 8 a.m. class at Eastern Market. When the class is over I walk through the market and get a cup of coffee and it's my 15 minutes of total Zen before I have to run and do a million things at home.