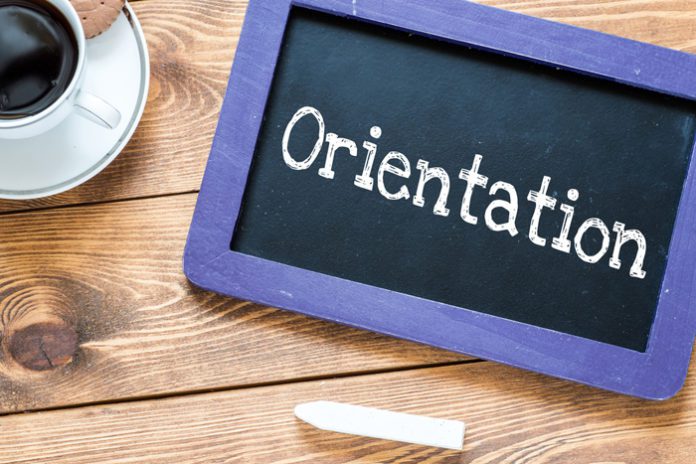 Everyone wants experience when they get a new job, especially those who are new to the workforce. That is where an online deal-and-discount company is working hard to shine.
One thing that Shop Smart LLC (dba Brad's Deals) does for those fresh recruits is to build its pipeline of junior-level talent is partner with training boot camps, like FlatIron, Tech Girlz and General Assembly. In addition, the company has relationships with Noirefy, an award-winning diversity recruiting platform that hosts events Shop Smart LLC has been proud to sponsor and participate in as an organization.
"We host job shadows day-in-the-life tours, programming classes and provide mentorship opportunities. This increases our exposure to people getting ready to join the workforce and also positions us the place to look first for work," said Jessica Adams, Vice President of Human Resources at Shop Smart LLC.
Why should a business work so hard to find the best talent? Because there is such an overwhelming number of job candidates (if you're lucky) for every job. Surveys show that the average corporate job offer attracts 250 resumes. That is why Shop Smart LLC and other companies have such a big job when it comes to finding the right people for the right gig.
Headquartered in St. Thomas of the U.S. Virgin Islands with additional operating locations across the mainland United States, Shop Smart LLC is a team of nearly 100 people committed to saving shoppers time and money by connecting them with validated online deals and discounts.
Since 2001, Adams said the company has been on a mission to create the consumer advantage and provide users with an honest and transparent shopping experience, helping them to make the best choices. This commitment has saved consumers more than $200 million annually.
Strong intern culture
Another well-received program is its paid internships. During these programs, Shop Smart LLC has hired 70 percent of its intern classes, Adams said.
"This is a great reflection of our culture and willingness to mentor and train people at all levels of experience in order to help them best succeed. We treat them as a Shop Smart LLC employee and provide real-world experiences to work on meaningful projects that ultimately benefit our business," Adams said.
Moreover, each intern goes through the same onboarding process as a full-time hire to ensure they have a baseline knowledge and understanding of how their role will impact the business, Adams said. And because the company gives them the opportunity to prepare for the reality of a full-time job, interns have successfully gone on to work at Fortune 500 companies such as Amazon, Disney, General Mills and Morgan Stanley.
Pre-boarding effort
Another effort that Smart Shop LLC works on is creating a "comfort zone" for people going through those first days, weeks and months on the job, Adams said.
"We make it a point to reach out to our candidates starting from acceptance to when they walk into the office the first day. For example, we communicate at least three times – via email or phone – to a new hire before they start with Smart Shop," Adams said.
This communication might include offering information on the restaurants nearest to the office so that they can choose where we go for their first day celebratory lunch or something more robust such as the orientation schedule they can expect when they arrive. Additionally, the company sends a little gift to their home to further get them excited about joining the team.
"Accepting a new job is a big decision so we do what we can to help new team members celebrate it and affirm for them that they made the right decision by joining the Shop Smart family," Adams said.
Employee orientation
Recruiting can be very tough, so Adams said the company spends a lot of time focused on finding the right candidate to join the team. Once someone accepts an offer from Shop Smart LLC, the whole team invests its time to ensure they have a successful onboarding experience.
"It starts with hanging a personalized welcome sign on our office's front doors that can be seen when they first arrive. They start attending our weekly all-employee meeting and get introduced to the team by playing 'two truths and a lie.' It's a fun way for all in-office and remote employees to meet the new hire and learn something fun about them," Adams said.
Group lunches are also planned for new hires that take place during the first three days of starting with Shop Smart so they feel the culture of inclusion and do not feel alienated or anxious about eating alone.
"Something new we added as part of the onboarding process is to share with the new hire 'Why We Hired You.' By telling a new employee why you hired them, you're essentially building their confidence, motivating them to continue doing good work and proving that they are joining a team that values feedback," Adams said. "We show our support and encouragement for them on day one. We want our newest Shop Smart's team members to know exactly why we picked them."
So far, these efforts are working as formal and informal surveys show.
"We have learned that the Shop Smart LLC interview process is 96% effective in allowing new hires to have an efficient, informative and welcoming experience. In addition, the overview of the role while interviewing, the preview of the company culture and the orientation process all rank at approximately 90%," Adams said. "A little less quantitative, but we hear from our current employees that it's a nice way to get some face time with a new member of our team and to immediately get to have an experience with someone new to the team. Even with a growing team, people still get the chance to have 1:1 time with a new member to the team."