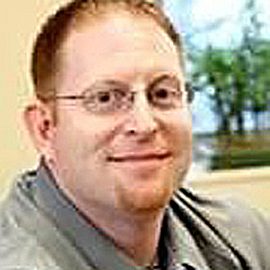 By Brian Brundage
May 17, 2012
To remain competitive, companies need to continuously purchase new, updated electronic equipment-"everything from mainframe computers to monitors, terminals, CPUs, printers, fax machines, modems, laptops, copy machines, TVs, CD players, telephones, and even microwaves and refrigerators. This high-tech revolution has resulted in a great amount of obsolete equipment, decreasing the useful life span of a personal computer to two years from four or five. Also speeding obsolescence is the lower cost associated with acquiring electronics when more products and cheaper imports flood the market.
But what happens to the old equipment? Some remains unused in offices, stashed in closets, stuffed in desk drawers, and even crammed into warehouses with little hope of seeing the light of day. A great deal also ends up in landfills, with much more expected to be dumped into these graveyards. Already the largest growing waste stream, electronic waste has the potential to do great harm underground. Many electronic items contain hazardous, toxic substances–everything from lead to mercury and cadmium, which can migrate to the soil, water, and air, posing health risks.
But there's good news, too. An increasing number of companies have emerged to help businesses dispose of electronics properly, and there are indicators that electronics recycling will grow in importance over time. For instance, the EPA and President Obama are encouraging safe recycling through new federal, state, and local regulations. In addition, the National Strategy for Electronics Stewardship has created incentives for the design of greener electronics and electronics recycling.
Corporations with large quantities of electronics requiring disposal have much to accomplish. The selection of a reputable recycler for these materials, including the potentially harmful components that must be processed separately, must be done to ensure that this waste is properly handled. In addition, useful materials, including precious metals, glass, and plastics that can be recycled to form new systems and products, can be recovered.
Here are key processes used by my company, Intercon Solutions:
Assign each piece of equipment a number and photograph and video survey separate parts during disassembly by hand and consolidation for the smelting, refinishing, or recycling involved in the creation of new metal and plastic products.
Provide clients with a Certificate of Recycling, Sustainability or Destruction. This process enables companies to comply with regulations under the Resource Conservation and Recovery Act of 1976, HIPAA (Health Insurance Portability and Accountability Act of 1996), and FACTA (Fair and Accurate Credit Transactions Act of 2003), all of which are designed to protect against data security and environmental safety risk.
Use a certified recycler that has met accredited, independent, third-party standards. These standards are updated yearly and endorsed through the EPA.
While in the past only a handful of companies and individuals engaged in environmentally responsible behavior, such activity has become routine and necessary for success.
Brian Brundage is the CEO of Intercon Solutions, an international electronics recycling firm based in Chicago. Possessing over twenty years of sales and marketing experience, Brundage helps companies recognize the impact of their environmental liability. He can be reached at (708) 756-9838 or via www.interconrecycling.com.