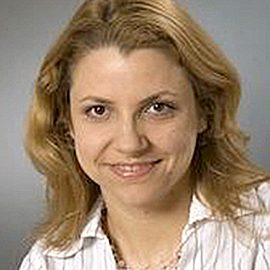 By Melanie Attia
May 3, 2012
What color is your signature? No, this isn't a story about your psyche, your career path, or the way you dot your "i." This is about electronic signatures and the reams of paper businesses can save by offering e-signing capabilities to prospects, partners, clients, suppliers, and colleagues.
Think about it: businesses email various assorted agreements every day, with instructions to print, sign and return to via fax, snail mail, messenger, or signed, scanned, and emailed pdf. Of course with the last option, there are multiple printouts-"the original signed document and the pdf printout for the files. Many self-proclaimed paperless offices don't realize the sheer volume of paper consumed in order to capture necessary signatures.
A far smarter solution is electronic signature technology. Using the right electronic signature solution allows the signer to open a document onscreen from any web-enabled device, fill it out-"including an electronic signature-"save it, and return the completed paperless paperwork all in a matter of minutes. Signatures are captured immediately, without wasting time on printing, scanning or searching for a fax machine. Customers and clients do not need an account to sign and there is no special software needed for signing. It's easy, fast and secure.
And for the business, it is the ultimate convenience. Completing the paperwork and collecting signatures can involve a dizzying amount of paper and time. Digitizing the process with a flexible and secure e-signature solution allows someone who lives out of state, out of town, or simply can't get out of the office to safely review and expediently sign relevant documents from any computer or mobile device as needed. This allows businesses to obtain a valid e-signature in minutes, with no printing costs or overnight delivery charges.
A well-designed e-signature solution also removes task redundancy by offering the option to create templates, which can be quickly accessed, completed and delivered. Further increasing efficiency, information does not need to be re-entered each time a new form needs to be produced and signed. Whether it is a bi-weekly time card, a monthly expense report or periodic Non-Disclosure agreement, the template can be set to save time and repetitive tasks. The same can be done with a group of signers -" the signers stay the same, only the document changes.
If security issues are coloring your decision to go green with e-signatures, let's take that off the table. Many business owners feel that e-signatures are safer than handwritten signatures, due to encryption technologies that increase security and significantly decrease risk of fraud, since unsanctioned alterations are easily exposed.
Addressing legality, The Electronic Signatures in Global and National Commerce Act (ESIGN), passed in 2000 by the U.S. government, allows the use of electronic records and signatures for commercial transactions in all 50 states, with the assurance that records cannot be refused by a court of law solely on the basis that they were signed electronically.
Gone are the days when electronic signatures were just for corporations with big IT departments. Now, cloud-computing and Software as a Service (SaaS) products mean that even the smallest enterprises can benefit from hassle-free and secure e-signature solutions for a very friendly price.
However, not all e-signature services are the same. When choosing your solution, double check that the technology properly encrypts the e-signature within your document. Reliable and secure e-signature solutions embed digital signatures along with detailed audit trail information right into the document so that tampering is immediately visible. Without this, the contract may not hold up in court.
For businesses that have branded themselves as a green company but aren't currently using electronic signature capabilities, then it's time to rethink standard operating procedures. Subscribing to a reputable, multi-faceted electronic signature platform conserves resources, saves time, and reduces expenses for years to come. That should color you and your partners happy!
Melanie Attia is director of SaaS Marketing for e-SignLive, the e-signature technology specifically for small and mid-size businesses and government organizations. For more information, visit www.e-signlive.com.