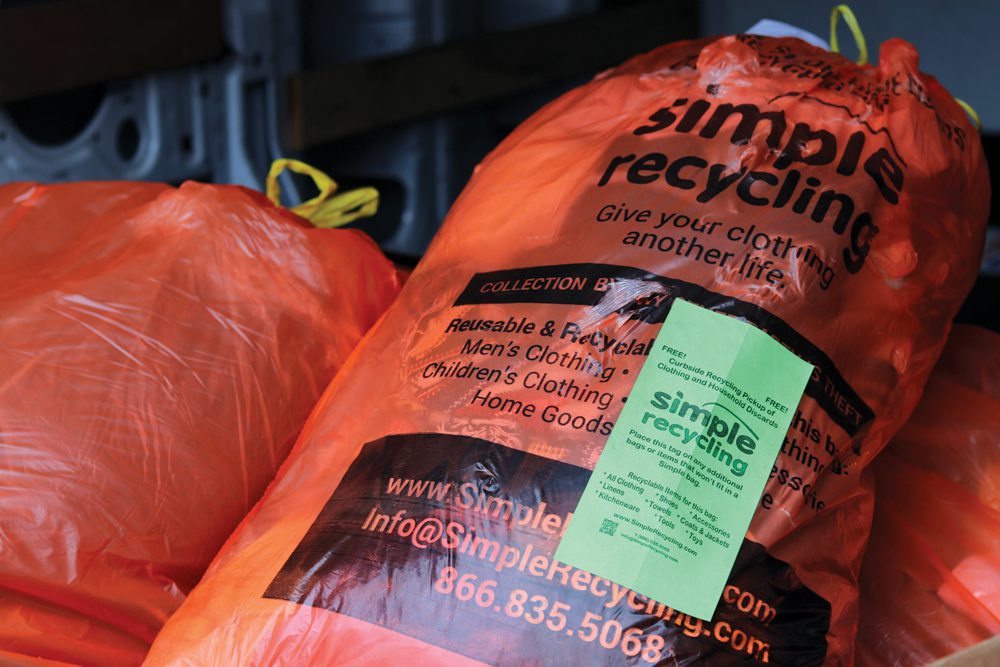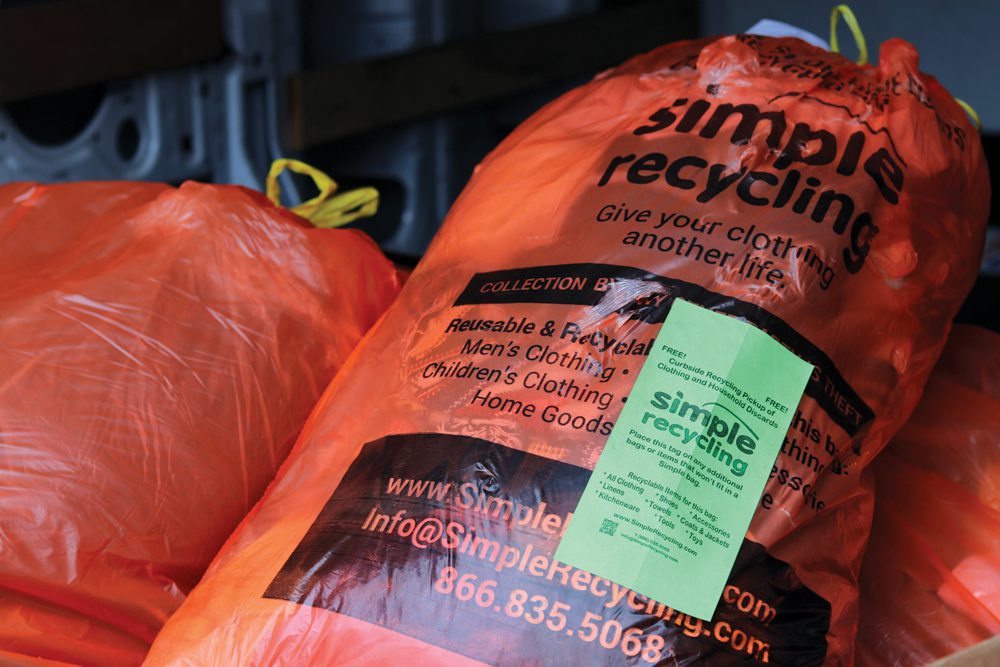 Being human is a messy business, so much so that some say our mess is threatening the earth and even our future as a species.
Globally, the world generates about 1.3 billion tons of waste each year, a number that, if estimates from the World Bank's Social, Urban, Rural and Resilience Global Practice hold true, could jump to 4 billion tons by the year 2100.
The U.S., accounting for just 5 percent of the world's population, generates some 40 percent of the world's trash, according to Greenscene.net.
In absolute numbers, that amounted to some 258 million tons of municipal solid waste or MSW.
MSW includes a variety of trash, including product packaging, grass clippings, furniture, clothing, bottles, food scraps, newspapers, appliances, paint, and batteries, all of which comes from schools, homes, business and hospitals.
Additionally, figures for 2014 produced by the U.S. Environmental Protection Agency show more than 89 million tons of trash was recycled and composted, equivalent to a 35 percent recycling rate.
Consider by comparison a country like Germany, which creates more trash than most nations but which, in 2013, had a 65 percent recycle rate for MSW.
Still, the U.S. is not the world's worst. Both Turkey and Chile, for example, are said to recycle at a rate of just 1 percent.
At the state level, players such as Minnesota, Florida, Washington, Oregon, California and Massachusetts are all achieving recycling rates of 50 percent or better, according to the Governor's Recycling Council (GRC), a body that advises Michigan Gov. Rick Snyder and the Department of Environmental Quality on implementing a Residential Recycling Plan designed to increase residential recycling access statewide.

Returnables lag as a percentage of total
In 1976, Michigan passed the Beverage Container Act, which placed a 10 cent deposit on airtight metal, glass, paper or plastic containers or combinations, according to www.bottlebill.org.
Nine other states, including Massachusetts, Oregon, New York, California and Maine also have a deposit-refund system, said the National Conference of State Legislatures.
The Michigan Department of Environmental Quality reported that more than 90 percent of bottles and cans are returned in the state.
But returnables only make up 2 percent of all waste in the state.
On every other reusable product— glass, paper, plastics, metals, organics— Michigan has fallen behind, reported MDEQ.
Michigan recycles its MSW at a rate of 15 percent, said Kerrin O'Brien, executive director of the Michigan Recycling Coalition. This is lower than every other Great Lakes state and one of the lowest in the country. The national average is 35 percent.
And for many years Michigan lacked reliable and comprehensive data on recycling activity.
"We have just begun to measure recycling in Michigan. So the data that we have now about recycling, are really just estimates," said O'Brien. "We have a long way to go."
Policy makers hope to make improvements
Many Michigan policy makers and influencers, such as O'Brien, are working to better the state's recycling rate to 30 percent.
In 2017 the Solid Waste and Sustainability Advisory Panel (SWSAP) and the GRC developed two separate but complementary reports outlining the investment in the infrastructure needed to collect and process recyclable materials; establishing local planning processes with measurable recycling goals; launching educational campaigns to promote recycling and understanding waste management, and assistance to local governments for developing and operating collection and processing programs.
"We need to change the way we look at waste by fostering convenient, comprehensive and cost-effective opportunities that benefit Michigan's economy and environment, as well as provide value for our families," said Gov. Snyder.
Achieving these goals will require changes to Michigan's Part 115 of the National Resources and Environmental Protection Act, which deals with solid waste management, said O'Brien, a member of both SWSAP and the GRC.
Out of the 83 counties in Michigan, only 25 give residents "convenient access" to recycling, according to the MDEQ.
And while a full two-thirds of Michigan's households have some form of access to convenient recycling—either curbside recycling, or drop-off locations—the majority of the actual collection of recyclables in Michigan was performed by the private sector, frequently under contract to local units of government, with some effective, publicly operated programs across the state as well.
Local recycling efforts grow
Even so, many municipalities in Michigan are moving toward expanding their recycling efforts.
In Canton Township, for example, weekly single-stream recycling with curbside pickup is a reality, said Bob Belair, the township's public works manager.
The township also holds a yearly hazardous household waste event, giving residents an opportunity to drop off materials such as paint and gasoline—anything that shouldn't go to the landfill, added Belair.
Like a growing number of municipalities in the U.S., Canton Township is also making the disposal of textile waste easier for residents.
According to the EPA's "Advancing Sustainable Materials Management: 2014 Fact Sheet," 136 million tons of trash were landfilled in the U.S. Leather and textiles comprised more than 10 percent.
Annually, the U.S. generates 25 billion pounds of textiles, equal to 82 pounds of textiles per resident. Contrast that with areas where a curbside recycling program isn't offered and 85 percent of textiles ends up in landfills.
While textile waste takes up only 5 percent of landfill space, the Council for Textile Recycling projects the amount will increase to more than 35 billion pounds by 2019, making it the fastest growing segment of the residential waste stream.
The Council also says the textile recycling industry processes some 3.8 billion pounds of post-consumer textile waste per year, accounting for approximately 15 percent of the total.
Simple Recycling, founded in Ohio in 2013, offers curbside textile recycling, free to municipalities like Canton Township, which started using the service in November.
Belair said Canton Township has around 95,000 residents, with 24,000 single family homes and 2,939 residential units participating in the program.
"Simple Recycling approached us and they provided a pretty good resume," said Belair. "Also, we saw that there would be no cost to us. So here is another option for our residents and it will divert materials from the landfill."
As of April, the company offers curbside textile recycling to 60 communities in Michigan, Ohio, Indiana, Texas, Minnesota and Massachusetts.
In a report sent to Canton Township in January, the curbside textile recycling company said it collected 43,000 pounds of material in the 45 days of 2016.
Sonny Wilkins, vice president of municipal relations for Simple Recycling, said aligning the day of pickup to the regular trash day is one of the key drivers of the program.
"There isn't a special day to remember," said Wilkins.
The company provides green bags for clothing, shoes and home goods such as lamps, hair dryers, tools, silverware, dishes, pots/pans and glasses, with tags provided for larger items such as small furniture.
A Simple Recycling truck collects those bags and or items. And for every bag the company collects, a new bag will be left.
In addition to being cost-free, communities receive $20 per ton of materials collected by Simple Recycling.
The company, a for-profit business, sells the material it collects, effectively diverting it from an otherwise landfill destination.
Wilkins said once materials are collected, they go to the company's thrift-store partners, which differ depending on the region.
"They sort through it and determine what is reusable in the different, domestic retail locations," said Wilkins. "Those are going to be in second-hand clothing-type of stores. That is going to be up to 20 percent of what we collect."
The bulk of the materials are going internationally, said Wilkins. It is being sorted and graded, based on quality and best use, by those who deal with textiles on an international basis.
Wilkins said a winter coat is sent to an area of the world where it would be of most use.
"If that winter jacket wasn't suitable to sell domestically, it then would go to somewhere like eastern Europe," he said. "From there, is the next stream, where the folks actually break the material down. That would be the recycling where you take it from its original form, and use it for something else like, carpet padding installation for example."
Since the mid 1940s, U.S. charities and the post-consumer textile recycling industry have repurposed and recycled billions of pounds of clothing, household textiles, shoes and accessories, according to the Council for Textile Recycling.
Still, not everything always runs smoothly, with charities and the post-consumer textile recycling industry sometimes being at odds.
"We have had local charities stand up and say that we are going to affect their donations," said Wilkins of Simple Recycling. "One of our biggest challenges is the perception that this program affects local charities, where you can donate items. We don't compete with local charities. We compete with the landfills."
Wilkins said the company fills the gap between the folks that actually donate their stuff to churches and charities, and those who don't.
"We work with such organizations," said Wilkins. "There is enough material to go around.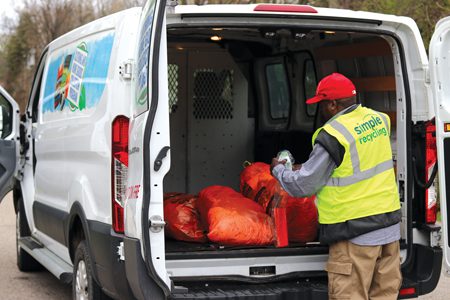 Recently, Simple Recycling began partnering with Dress for Success, a Cincinnati-based nonprofit organization that empowers women to achieve economic independence by providing a network of support.
The organization, online at  www.dressforsuccess.org, accepts donations of current, professional attire that is then worn by each of its clients so they can look their best during job interviews.
The clothing that Dress for Success needs is very specific and there are items that they can't use. Simple Recycling offered to buy the items.
Some negative perceptions persist
There are those that see negatives in recycling. In a 2015 New York Times opinion piece by John Tierney, the writer pointed out that residents in the Big Apple were "spending for the privilege of recycling."
Pointing out that recycling a ton of trash was $300 more than it would cost to bury the trash instead, Tierney asserted that recycling adds up to millions of extra dollars per year — about half the budget of the parks department.
The writer went on to quote an EPA official who advised state officials that no more than about 35 percent of the nation's trash was worth recycling.
Also of note is the assertion that landfills can later be covered with grass and transformed, an example of which is the United States Open tennis tournament, which is played on the site of an old landfill.
Tierney writes that landfills are the easiest and cheapest solution for trash, with rural communities welcoming the installations because of large economic benefits.
There's no landfill shortage as of yet and landfill operators have started capturing methane gas—using it to generate electricity. Added to the counter argument to recycling is the fact that modern incinerators, which are said to release few pollutants, are now accepted in various eco-conscious countries as a means of generating clean energy.
"The recycling movement is floundering and its survival depends on continual subsidies, sermons and policing," wrote Tierney.
Still others believe recycling can put people to work and be of economic benefit.
The U.S. spends $200 billion yearly on solid waste management and lost energy resources from disposing trash, according to Washington-based Sustainable Connections.
Recycling can offset that cost, generate money and provide jobs, according
to Kerrin O'Brien, of the Michigan Recycling Coalition.
The Governor's Recycling Council's Report and Recommendations found Michigan's waste has an estimated $368 million in market-valued recyclables, which are disposed in landfills and incinerators each year.
Diverting those materials to the market has the potential to grow Michigan's economy by an estimated $400 million, and create over 2,600 jobs.
"People are working and making a living," said Wilkins of Simple Recycling. "I am the first to raise my hand to that. I have a job because of what we are doing."