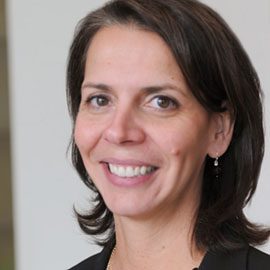 Three out of four clean tech companies operate internationally, exposing them to complex and diverse risks that may threaten their long-term viability. Moreover, 59 percent of clean tech companies surveyed in the Chubb 2012 Clean Tech Industry Survey do not have an up-to-date business recovery plan. In an industry where global reach is a reality, the likelihood of a potentially damaging event that could cripple operations is very real, and business continuity planning is vital to the long-term survival of these companies.
Although the clean tech industry includes relatively young startup companies, many have grown into mature businesses. According to the Chubb survey, more than 60 percent of clean tech companies have reached full or limited commercial production, while only one-third are in the early stage, where the focus is more on research and development. Clean technology survey participants included companies that create and develop energy efficient technologies as well as those that provide professional services to the sector.
Regardless of the stage a clean tech company is in, proactively assessing the risks of operating a global business will be key to its success. As clean tech executives focus on developing their technology, securing funding and driving sales, they may miss risks that could threaten the sustainability of their business. According to the Chubb survey, at least half of clean tech companies are not proactively planning for disruptions caused by weather-related events or electronic security breaches. As a result, a devastating fire at a key supplier's manufacturing facility or a data breach could threaten the success of their business.
Being proactive now will help to mitigate future threats. Clean tech executives should ask how resilient their business is in such areas as supply chain stability, employee safety and global regulatory compliance.
Supply chain resiliency
Chubb found that 40 percent of clean tech companies depend on foreign businesses. But only one in four companies noted they were very concerned about supply chain stability.
Many clean tech companies have supply chain partners in China, India and developing countries—areas are particularly vulnerable to natural disasters, terrorism, and other unforeseen events.
[SYSTEM-AD-RIGHT]There are at least three things that clean tech companies can do to better manage their supply chain. First, assess every aspect of the supply chain risk and determine how critical each component part is to the sustainability of the business.
Then, identify back-up suppliers in different locations for critical components. If there is only a single location from where the component can be acquired, consider keeping a larger inventory on hand.
Employees at risk
As the global economy recovers, business travel is increasing, especially to Asia. However, according to the Chubb survey, 57 percent of clean tech companies noted that they are not concerned about global protection for employees while they are traveling on business.
Employees are more likely to get sick or injured while traveling outside of their home country as they suffer from jet lag, work in unfamiliar surroundings and become exposed to local endemic diseases. In China, for example, bilharzia (a disease caused by parasitic worms) is prevalent. It is important to remember that many manufacturers in China are located outside of urban areas and may be in remote, rural locations that lack proper medical resources.
The solutions are not rocket science, but they must be included in a formal plan. Start by knowing where your employees are at all times and requiring employees to review pre-travel reports that outline country specific hazards prior to travel.
Another common-sense strategy is to evaluate how many employees you put on an airplane at the same time. Key executives and employees should not travel on the same plane together, lest a worst-case scenario occur.
Global compliance
The complex regulatory environment in many countries presents special risks to clean tech companies. Many jurisdictions where a company conducts business will have distinct legal requirements. However, the Chubb survey finds that 45 percent of international clean tech companies are not concerned about compliance with global regulations.
Worse still, more than half of all of the clean tech companies with some international presence do not have the legally required insurance necessary to conduct business in foreign countries. For instance, they may not purchase legally required general liability insurance. If a product liability lawsuit occurs, any inadequately insured company may be barred from selling their product in that country or ordered to pay fines and penalties.
Industry companies with global supply chains and worldwide sales should identify the regulations applicable to their business in each jurisdiction where they operate. Then obtain all the mandatory business licenses required to operate in those countries and develop compliance plans.