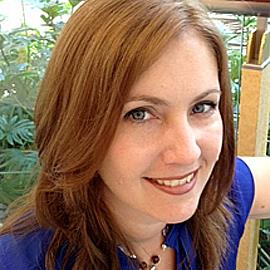 By Lisa Meloche
Oct. 11, 2012
Every day, one million employees are absent from work due to stress related disorders. According to the American Institute of Stress, 62 percent of Americans attribute the majority of their stress related to work and 66 percent of Americans suffer from a chronic health condition related to stress. With these types of statistics, companies are recognizing the importance of helping employees manage and reduce their stress and symptoms.
The most common symptoms of chronic stress include tight neck and shoulder muscles, fatigue or exhaustion, headaches or migraines, insomnia, indigestion, irritable bowel symptoms, ulcers, sore jaw muscles, and feelings of anxiety and/or hopelessness.
Combine the impact of stress with the impact of employees sitting in a desk for a long period of time, and employees have chronic tension built up in their bodies. Companies can help their employees reduce these symptoms by teaching employees self-help techniques and provide on-site solutions.
Stress reduction techniques
Teaching employees how to better manage or avoid stress greatly reduces the stress effects on the health of an employee. Provide lunch-and-learns or access to training on meditation, conflict resolution, time management, financial planning, aging parents, organization, and other topics of interest for employees.
Self-help stretches
The most common muscles impacted by stress and sitting at a desk are the chest, hamstrings, and neck.
To stretch the chest muscles, press the palms of both hands on the lower back to open the chest. To stretch the underarm muscles, place both hands on a wall above your head, take a couple steps back, lower chest and head towards the wall to feel a stretch under the arm.
To stretch the hamstring muscles, lie on your back on the floor, straighten the leg straight into the air, and with a towel or belt wrapped around the bottom of the foot pull the leg toward the nose and then to each ear. This slight movement will stretch the entire hamstring.
To stretch the neck muscles, tilt the head toward each shoulder. To activate the neck muscles to help them to relax, place your hand on your cheek and turn the head towards the palm of your hand creating resistance. Repeat on each side.
Provide stress reduction services on-site
Many companies are opting to provide on-site chair massage services, yoga classes, meditation classes and Zumba classes to their employees. Providing these services before or after work or during lunch makes it easier for employees to incorporate the activities into their busy lifestyles.
Lisa Meloche is President of Bodywork Alternatives, a national on-site chair massage service for employee health fairs, employee appreciation, customer appreciation and special events. She can be reached at [email protected] or www.bodyworkalternatives.com.