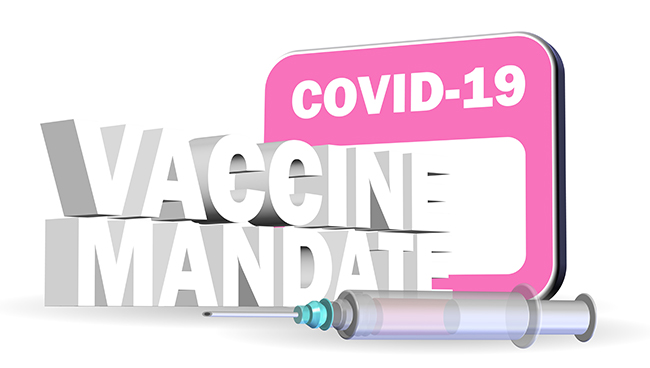 It was basically over Jan. 13 when the U.S. Supreme Court ruled the Biden administration's mandate that large businesses either reqire their employees to be vaccinated or provide a weekly negative COVID-19 test was an overreach.
This week, the administration made it official.
The Biden administration this week officially withdrew the Department of Labor's mandate, issued back in November, that businesses with 100 or more employees require either the vaccine or the test.
The Occupational Safety and Health Administration on Tuesday issued a rule that kills the mandate. In the statement posted to OSHA's website, officials announced they were "withdrawing the vaccination and testing emergency temporary standard issued on Nov. 5, 2021, to protect unvaccinated employees of large employers with 100 or more employees from workplace exposure to coronavirus."
The withdrawal was effective Wednesday.
Although OSHA is withdrawing the vaccination and testing ETS as an enforceable emergency temporary standard, the agency is not withdrawing the ETS as a proposed rule. The agency is prioritizing its resources to focus on finalizing a permanent COVID-19 Healthcare Standard.
OSHA strongly encourages vaccination of workers against the continuing dangers posed by COVID-19 in the workplace. U.S. Secretary of Labor Marty Walsh said as much in a statement issued after the Jan. 13 Supreme Court Ruling.
"I am disappointed in the court's decision, which is a major setback to the health and safety of workers across the country," Walsh said. "OSHA stands by the (mandate) as the best way to protect the nation's workforce from a deadly virus that is infecting more than 750,000 Americans each day and has taken the lives of nearly a million Americans. We urge all employers to require workers to get vaccinated or tested weekly to most effectively fight this deadly virus in the workplace. Employers are responsible for the safety of their workers on the job, and OSHA has comprehensive COVID-19 guidance to help them uphold their obligation."