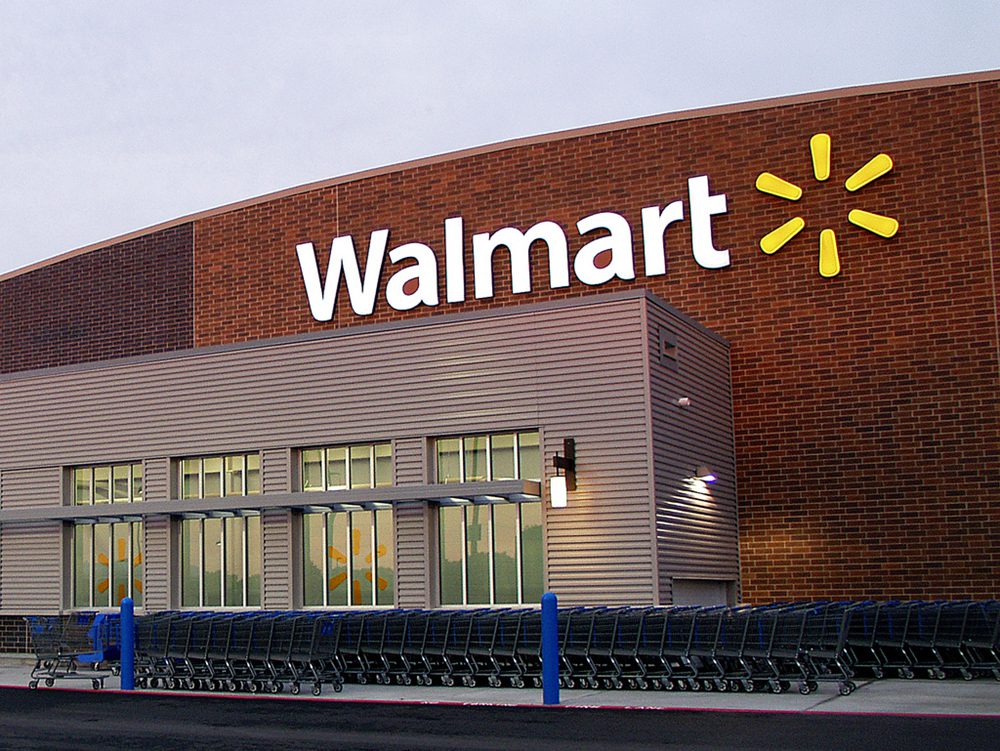 Hailed by government officials and customers alike as "unsung heroes" during the COVID-19 crisis, grocery store employees are now beginning to pay a price for being on duty as essential workers.
According to published reports, at least four grocery chain employees – one from a Trader Joe's in New York, one at a Giant store in Largo, Maryland, and two from the same Chicago-area Walmart – have died in recent days.
As the pandemic continue to spread through the U.S. – where there were more than 368,000 cases and nearly 11,000 deaths as of Tuesday morning, according to Johns Hopkins University – nearly every state issued some form of stay-at-home order.
However, most grocery store chains and other retailers who provide "life-sustaining" services were exempted, meaning thousands of their employees were still reporting to work.
And some chains want to put more people to work. Walmart has said it wants to add some 150,000 employees, while Kroger has said it would add about 10,000. Some experts think, though, that those hiring goals might be hindered as cases of the virus rise.
Finding people willing to work under those circumstances might be tough, supermarket analyst Phil Lempert told the Washington Post.
"One of the biggest mistakes supermarkets made early on was not allowing employees to wear masks and gloves the way they wanted to," Lempert told the Post. "They're starting to become proactive now, but it's still going to be much tougher to hire hundreds of thousands of new workers. We're going to start seeing people say, 'I'll just stay unemployed instead of risking my life for a temporary job.' "
Indeed, Walmart announced last week several precautions they are now (or will be) taking for the "health and well-being" of their associates. In a memo written by Dacona Smith, executive vice president and chief operating officer, Walmart has, among other things, expanded paid leave policies, closed its stores overnight for cleaning and restocking, installed sneeze guards and social distance markers and begun making masks and gloves available.
Walmart – and other retailers – also began restricting the number of shoppers in stores at any given time and limiting movement in aisles to one-way traffic in some stores.
"As the COVID-19 situation continues to develop, our leaders and operations teams will continue to listen to advice from medical experts, associates and customers, and consider how we can best serve people while helping slow the spread of the virus," Smith wrote. "The health and safety of our associates and customers is what matters the most." Grand Rapids, Mich.-based Meijer, which has stores in Michigan, Ohio, Indiana, Illinois, Kentucky and Wisconsin, is also communicating with consumers and team members to ensure everyone stays safe and healthy during essential shopping trips. The retail chain is asking its customers to limit the number of shoppers who come on each grocery trip to as few as possible. Each Meijer store also is limiting how many people can shop at one time in its locations to support social-distancing practices.
Moreover, Meijer and other stores such as Kroger are adding protective plexiglass shields at checkout lanes and in pharmacies. Chains such as Target have said, as well, they are limiting customers to a certain number per square feet of space in the store.
Additionally, Meijer officials said there is new signage to show the proper six-foot distance between customers and staff. Meijer said it is doing daily health screening and temperature checks on its employees as they arrive at the store for their protection and for the public.
"We continue to look for additional ways to ensure the safety of our customers and team members in the face of this difficult challenge," Meijer President & Chief Executive Officer Rick Keyes said in a statement. "By working together, we can reduce the spread of this virus and help keep our communities safe."