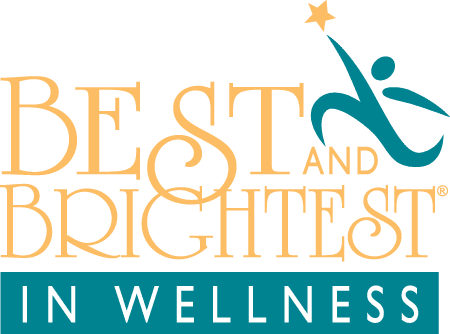 At the annual "Michigan's Best and Brightest in Wellness®" digital awards celebration held Nov. 9, not only were the winning companies recognized, but fourteen Elite winners were also honored.
Representing 14 different award categories, this distinctive awards program is presented annually by the National Association for Business Resources. (For a complete list of winners, click here.)

These Elite Michigan companies represent the best practices in wellness programs. The winners are selected based on their overall high scores and are then named an Elite winner in their respective category. The most prestigious award, the "Best of the Best-Large Business" was presented to DTE Energy, which demonstrated excellence in all categories.
DTE Energy stood above all of this year's entries with exceptional wellness and wellbeing practices. The company outranked all of the competing companies in every category used to evaluate the winning entries.
"These companies have shown fortitude and have inspired others to make critical decisions for the betterment of their teams," said Jennifer Kluge, President and CEO, National Association for Business Resources and the Best and Brightest Programs. "This year's winning companies represent high standards and an exceptional commitment to their employees' wellbeing."
Elite award winners included:
Small Business
BizStream
Medium Business
Consumers Credit Union
Large Business
DTE Energy
Philanthropic
Kids Kicking Cancer
Faith Based
Holy Cross Missionary Baptist Church Keith Elementary School
Benefits & Programs
Perrigo
Employee Input
Greenleaf Hospitality Group
Participation & Incentives
Greenleaf Trust
Wellness Provider to Individuals
Mental Health Foundation of West Michigan
Wellness Benefit Consultant
Manquen Vance
Leadership
Orlans
Culture and Environment
Progressive AE
Outcomes, Evaluation, Analysis & Tracking
Dematic Corp.
The elite winners are selected based on their overall high scores and then named an elite winner in their highest performing category. (See list of winners following.)
Nominated companies are assessed by reviewing a number of key measures in each category. Each company's entry was evaluated by an independent research firm.
Michigan's Best and Brightest in Wellness® is sponsored by Blue Cross Blue Shield of Michigan, NOW Health Group, Corp! Magazine, Blackberry, Ascension, Consumers Credit Union, National Diagnostic Services and uMap.