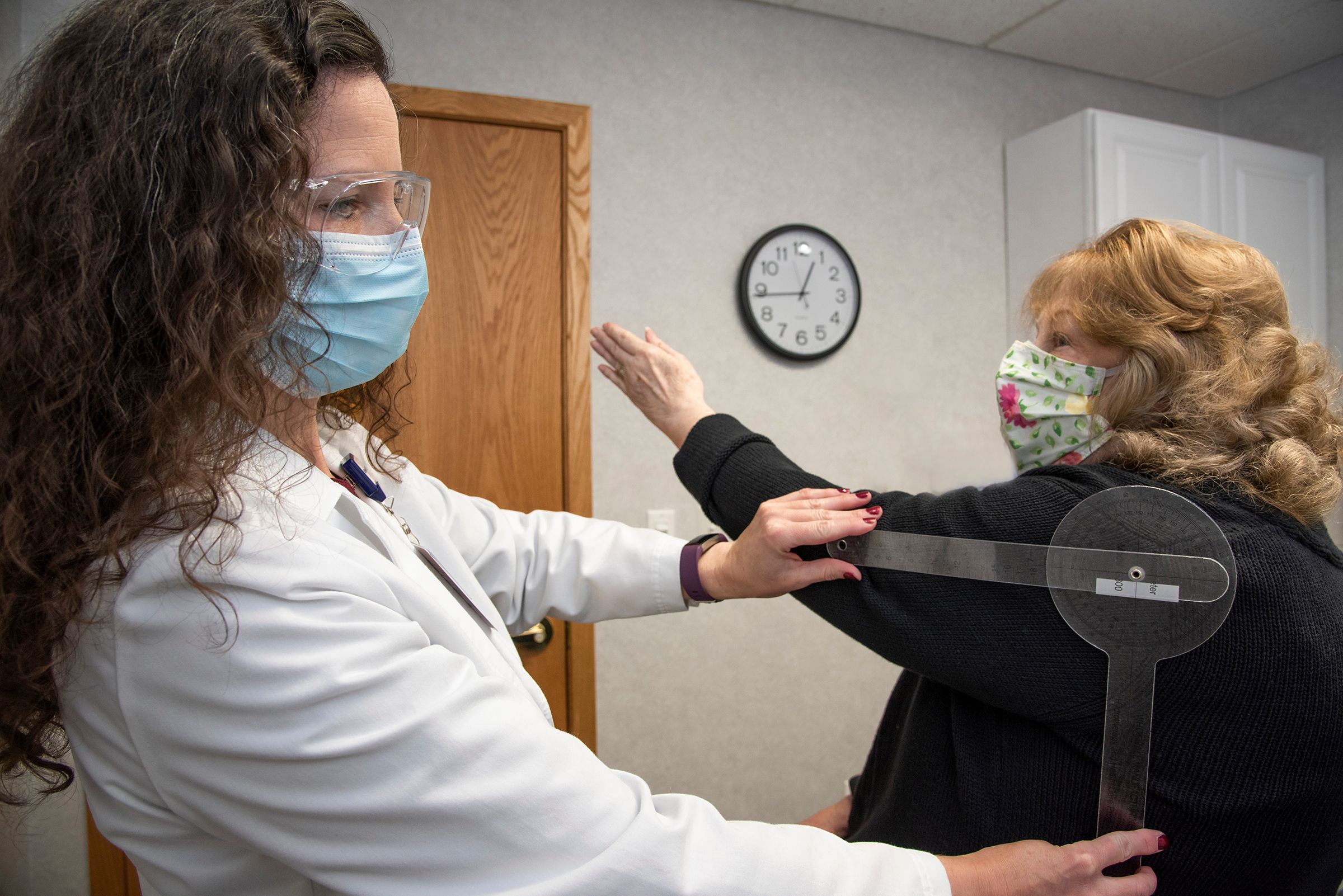 Because there's a history of cancer in her family, 71-year-old Debbie Russell never misses her annual mammogram.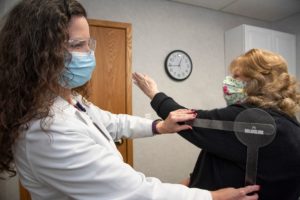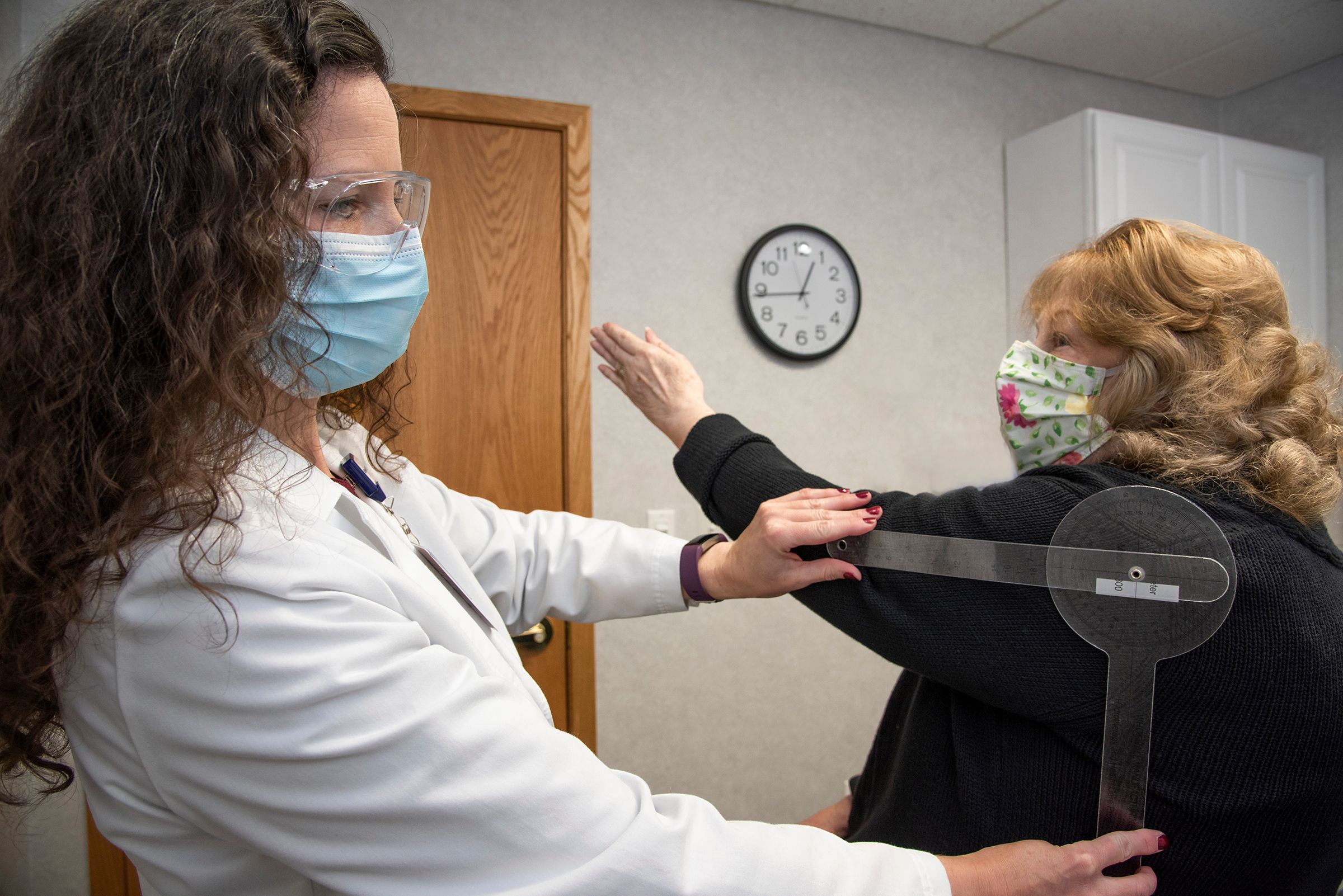 It's a good thing, too.
Russell had a screening mammogram two years ago, an exam that triggered lots of medical tests and procedures – an ultrasound, MRI and a biopsy. The biopsy confirmed breast cancer. She then had a lumpectomy. All seemed to be going as planned, but the pathology report showed her cancer had spread to her lymph nodes.
"Initially, the news of my cancer spreading was a shock to me," said Russell, a retired educator. "I tend to be an optimist, but I'm also a realist. I was concerned."
She then underwent 18 weeks of chemotherapy, followed by six weeks of radiation at the Proton Therapy Center at Beaumont Hospital, Royal Oak.
More people like Russell are surviving cancer. Today, there are nearly 17 million cancer survivors in the U.S. like her. By 2029, that number is projected to increase to 21 million Americans.
The challenge – training more physical therapists and occupational therapists to meet the unique needs of cancer patients through their continuum of care: before, during and after treatments.
In 2017, Beaumont Health developed the first cancer rehabilitation residency program in the country. Physical therapist Mary Alice Hewelt was a member of the inaugural class.
"We need more oncology rehabilitation specialists to increase access for cancer survivors to have appropriate and safe rehab services which promote health and well-being to thrive post diagnosis," said Hewelt.
Hewelt, now a board-certified oncology physical therapist, has helped many patients, including Russell.
Treating Russell's left-sided breast cancer with proton particles spared Russell's heart and lungs from unnecessary radiation. This precise treatment deposits radiation directly into a tumor with no exit dose.
During Russell's proton treatments, she began experiencing some discomfort having to remain in one position for extended periods of time. Her radiation oncologist, Dr. Joshua Dilworth, referred her to Beaumont's Cancer Rehabilitation Program.
"With Debbie, we worked on increasing her flexibility to relieve her discomfort of lying in the same position for a long time while setting up for and receiving her proton radiation treatments," Hewelt said.
More: Movie Theaters Say Reopening the Doors was Easy But Finding New Movies and Willing Patrons are the Harder Parts
More: Experts: Holiday Shopping Likely to Look a Lot Different
More: Bedrock Unveils Retail, Residential Renovation in Former Freep Building
As a breast cancer survivor, she came to appreciate all those on her multidisciplinary team, including physical therapist Mary Alice Hewelt.
"Mary Alice really helped me continue to recover. She's very understanding and pushes you to obtain the best outcome," Russell said. "We worked on my flexibility and strength, which resulted in less discomfort during my proton treatments and beyond."
Russell liked that the sessions took place at the Beaumont Physical Therapy and Rehabilitation Center in St. Clair Shores, a short drive from home.
"In Debbie's case, as with all cancer patients, we assess their physical abilities and limitations," explained Hewelt. "She had some preexisting orthopedic conditions with her back and legs which were also taken into account. As therapists, we treat all our patients as a whole person."
Russell's physical therapy sessions with Hewelt spanned four months.
"It's exciting to see the progress Debbie made through our sessions together. It's rewarding to be able to make a difference in helping her return to everyday activities," Hewelt said. "I truly believe rehabilitation services should be included at the beginning of a cancer patient's care. If we can mitigate a patient's limitations early-on, make them more active and healthier, they'll better tolerate their treatments."
While it has been about a year out from her proton therapy. Russell remains active and continues to exercise. In fact, she recently met with Hewelt for an updated assessment.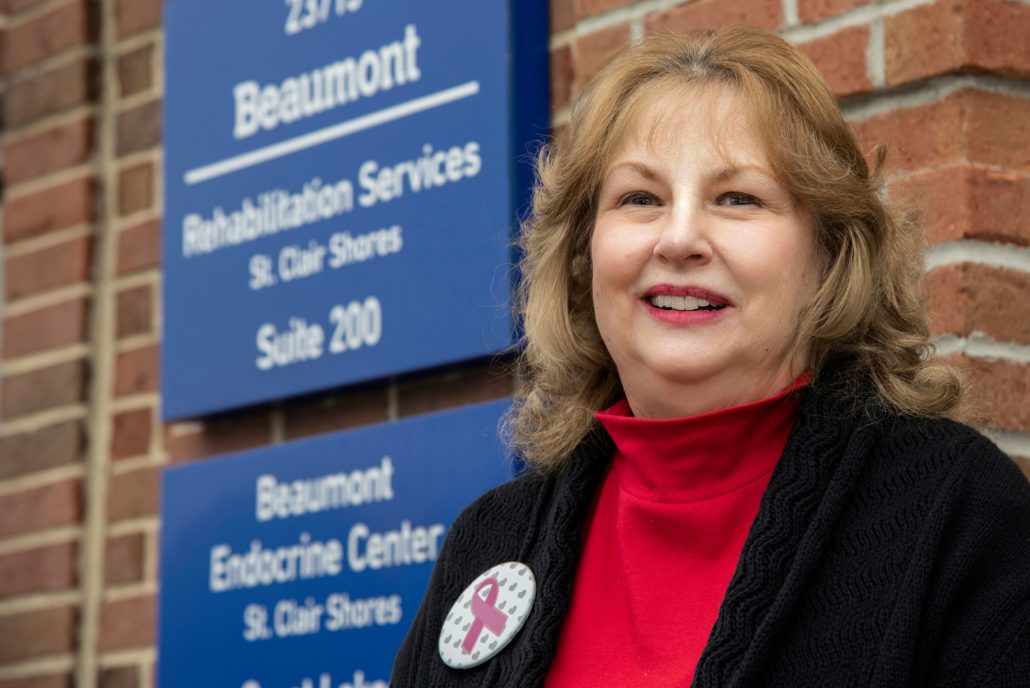 "I was very fortunate to have many caring individuals help me throughout my cancer treatment and recovery. Mary Alice was among them! She was wonderful and very helpful during the process. I'm grateful and thankful to say I'm currently doing well and feeling good! Hopefully, God willing, I will have many more years of a cancer-free life."