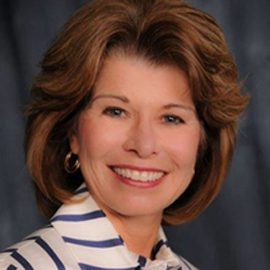 | | |
| --- | --- |
| | |
| Bill Mulcahy | Cindy Sheriff |
Bill Mulcahy and Cindy Sheriff
March 14, 2013
When it comes to behavioral health, €"an issue that has taken on greater urgency with veterans committing suicide on a daily basis and people with problems slipping through the system undetected, €"you have to ask yourself: what are we waiting for?
Mental illness causes more days of work loss and work impairment than many other chronic conditions such as diabetes, asthma, and arthritis, according to the Center for Prevention and Health Services and the National Business Group on Health (NBGH). In addition, approximately 217 million days of work are lost annually due to productivity decline related to mental illness and substance abuse disorders, costing U.S. employers $17 billion each year. In total, estimates of the indirect costs associated with mental illness and substance abuse disorders range from a low of $79 billion per year to a high of $105 billion per year (based on 1990 dollars).
Perhaps some are waiting for 2014, when the Affordable Care Act (ACA) requires that health plans sold on the soon-to-be-created state health insurance exchanges offer mental health coverage on par with physical illnesses, expanding access and the duration of care. In the meantime, countless people with mental health issues may go untreated until too late, €"or, behaviors leading to deteriorating conditions will go undetected.
Case in Point: An article in Kaiser Health News describes the plight of a 32-year-old woman who punished herself with a near starvation diet and obsessive running for months until she was diagnosed with anorexia and depression, and prescribed long-term care in a residential psychiatric facility. Had her illness been identified earlier, her treatment might have cost her insurers roughly $80,000 instead of the $500,000 to $750,000 she estimates they eventually paid.
The connection between wellness and behavioral health
The key to addressing this issue lies in understanding that wellness is a behavioral condition. A health care strategy that includes an approach to change health-related behaviors will lead to reduced health care costs, better clinical outcomes, and enhanced productivity.
According to an NBGH survey, 75 percent of workers used their employer as a resource for medical and health information, and 70 percent rated their employers as completely, very, or moderately trustworthy sources of health information. With a focus on prevention, employers are in an ideal position to help employees identify and address at-risk behaviors that could lead to serious illness or conditions. However, finding and reaching this segment of the population is a major challenge, as the risk management warning signs can be difficult to detect.
A comprehensive behavioral health program that uses a multi-pronged approach, €"including everything from coaching to social media and online tools, €"can raise awareness, promote engagement, and drive action. Organizations can leverage a model that supports empowering users with a portal with easy-to-navigate paths to best-in-class educational, diagnostic, and actionable resources, including engaging broadcast quality videos on an array of health and wellness topics, associated reading materials, checklists for symptoms and conditions, and a variety calculators and self-help tools, which are coupled with real-time, on-demand access to professional coaching and counseling.
Charting a course of action
Also at issue is that 75 percent of people who have experienced a mental health problem say they have lost friendships as a result of their illness. As this survey and many others report, there is another important facet that needs to be addressed: resistance to ask for help due to the stigma attached to mental illness or, in the case of work, concerns of confidentiality. Resistance can lead to increased health care costs and behaviors that, left untreated, will escalate into more serious consequences for individuals at-risk.
The key to lowering barriers for at-risk employees is effective and ongoing employee engagement. Many organizations are seeing increased engagement by developing company-branded health and wellness portals that become popular go-to hubs, incorporating everything from gamification to multi-media health risk assessment tools. Within a fun, agreeable €"and discreet €"framework, employees are far more apt to discover symptoms and conditions, and access resources and support to correct behaviors…before they find themselves at-risk. Additionally, behind the scenes are analytics that serve as an early warning system, identifying behaviors trending in the wrong direction, which are then able to preemptively route the individual to appropriate help or treatment. By making these solutions available, employees are far more likely to seek and get help, enabling the organization to more precisely and productively focus their health care expenditures.
Bill Mulcahy is the CEO and Cindy Sheriff is the president and COO of E4 Health Inc. (headquartered in Dallas, with offices in Providence and New York), providers of EAP and behavioral health risk management programs. For more, visit e4healthcare.com, or e-mail [email protected] or [email protected].