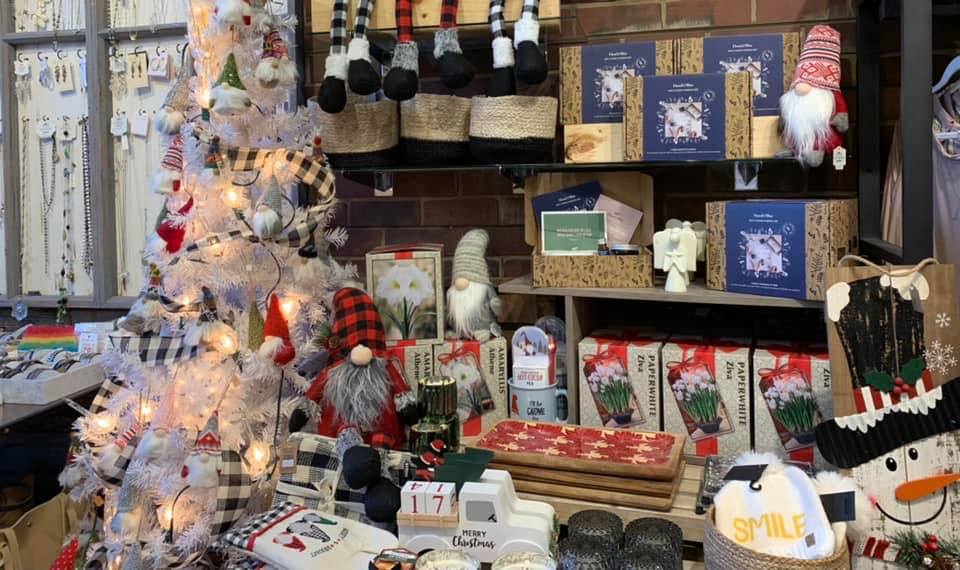 PLYMOUTH – VITRINE has announced it will open the doors to its new second location, VITRINE on Main, in Plymouth on Dec. 16.
VITRINE is a women-owned business known for its unique high-quality items, sourced and curated with care at great prices. VITRINE was Berkley's Business of the Year this year and is bringing its award-winning collection and customer service to 772 S Main St., less than a mile from Kellogg Park. To welcome Plymouth shoppers, the store will be open for special hours Thursday through Sunday in December and January with plans for a grand opening event in February during the Plymouth Ice Fest.

VITRINE on Main has a full inventory of stylish fashion, home goods, spa items, fair trade, handmade items, beautiful jewelry from around the world, nationally known brands, vegan handbags and more. VITRINE is a Shop for Good – meaning it often sources Fair Trade products and a portion of its profits every month goes to a variety of charities, from World Vision to Charity Waters and the Humane Society to a variety of local fundraisers and nonprofits.
"VITRINE strives to make positive impacts in our local community and we're taking that a step further with the new location in Plymouth," said Rachel Britts, manager of VITRINE on Main. Britts is referring to the store's "Purpose Patio" where she plans to host local nonprofits, startups and charities with a purpose of "doing good" rent-free on the store's deck during the warmer months to help them sell their products and spread their messages.
"We hope Plymouth welcomes us with open arms before our grand opening in February," said Rachel Britts. "Pop in to say hello and do some of your holiday shopping with us."
Starting Dec. 16, VITRINE on Main will be open 10 a.m. to 6 p.m. Thursday through Saturday and noon to 4 p.m. Sundays in December and January. Shoppers in December will receive a free silver VITRINE tote bag with every purchase while supplies last.