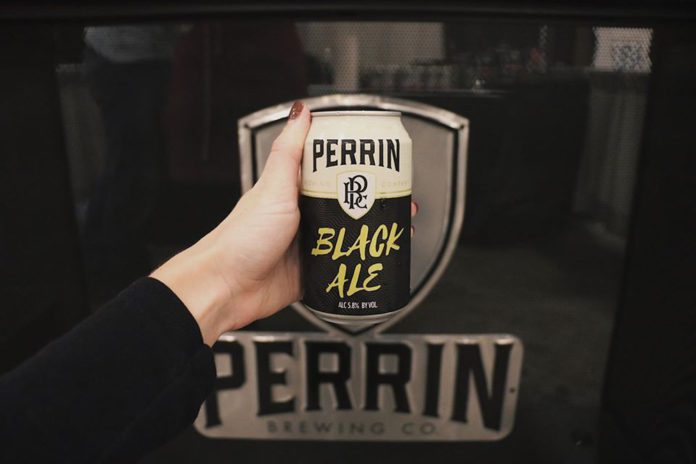 If you're trying to come up with what to bring to your family Thanksgiving Day meal for the host or if you want to show up with a great gift at the day-after Friendsgiving event, then Perrin Brewing Company has an idea for you.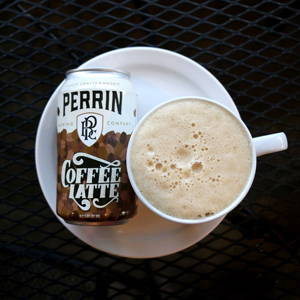 The Comstock Park-based craft-beer brewers have created a new Winter Warmer variety pack just in time for the holidays, blending some of the season's most festive flavors in one package. The pack, which has 12 cans in it, features three flavors: the classic Perrin Black Ale, Blonde Porter and the new seasonal Coffee Latte Brown Ale.
The one that John Stewart, Perrin's Director of Brewing, said they truly enjoyed creating the Coffee Latte Brown Ale. He describes it as a creamy roast crafted in partnership with Detroit's own Germack I-75 Blend Coffee. The ale features light notes of chocolate blended with milk sugar to give it the creaminess of a latte.
The Black Ale has hints of semi-sweet chocolate and nuances of coffee, it's the perfect light-bodied yet flavorful dark ale to warm up with. And the Blonde Porter provides light blonde balance to the pack with a new take on a classic style. Oats and wheat give Blonde Porter a full, creamy body with coffee and chocolate notes for a rich roasted aroma and robust finish.
The pack, which Perrin made available in the pub starting November 7, also is available for purchase to share with family and friends around the state. Stewart said the timing was key because Michigan beer drinkers enjoy seasonal brews, so Perrin wanted to have something new to offer this year.
Special seasonal
Stouts are particularly good for the winter, Stewart said, because people are thinking about warm, hearty meals when Michigan's weather starts to turn cold. That is when Perrin's tap room really starts to see the transition from lighter, fruit-forward beers that remind you of spring or summer to the stouts as well as flavors such as coffee and chocolate.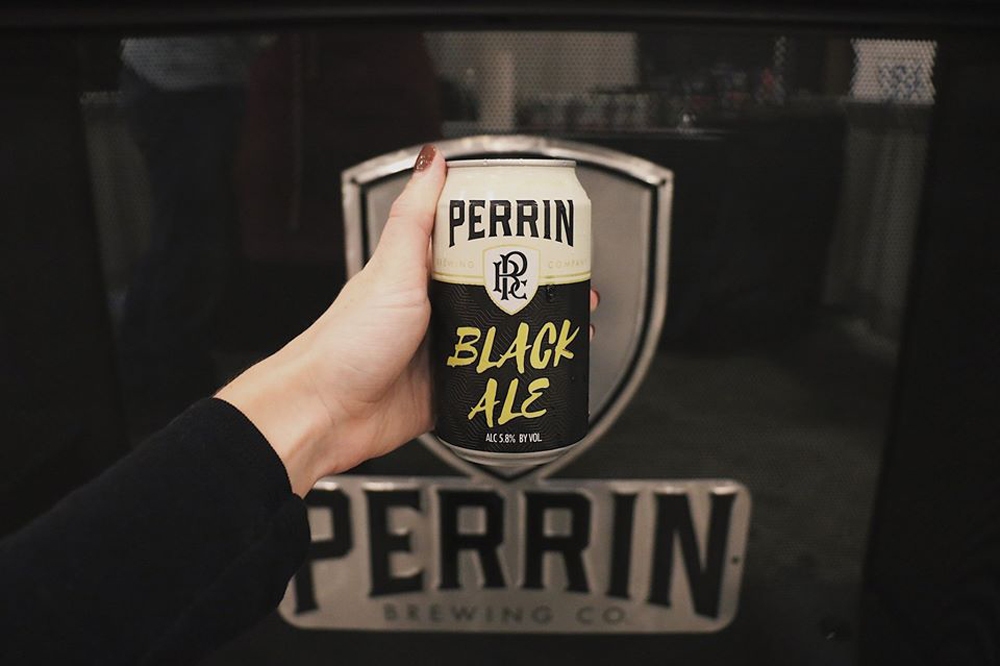 Stewart said he reached out to a number of coffee brewers to come up with a partner to work with on the coffee-flavored brew Perrin wanted to create. The goal was to find someone as passionate about coffee as Perrin is about its beer, he said.
"I got that same artistic vibe from Germack – they geek out on all of the details," Stewart said. "Plus, there's that great Germack name with a great history behind them."
Fresh flavors
Plus, Germack was willing to try a variety of roasts and taste levels to blend just the right flavor for the Perrin brew, Stewart said. The result is a flavor that works well together with the beer, creating a creamy, rich beer, he said.
"We learned so much in this process," Stewart said. "These are flavors that really resonate together."
Stewart said he recommends people serve the beers as a tasting if they want. He also recommends to let the beer warm up just a little to create a moment where the beer's flavors truly come through. For example, ice-cold beer will mask a bit of the milk sugars. Allowing it to warm will bring up those aromatics and improve the mouth feel.
Oh, and don't worry about being up all night. There is some natural caffeine extracted from the contact of the coffee with the beer. This averages out to less than a 1/4 of a normal cup of coffee per 12-ounce can equivalence of caffeine, or the same as two cups of decaf coffee.