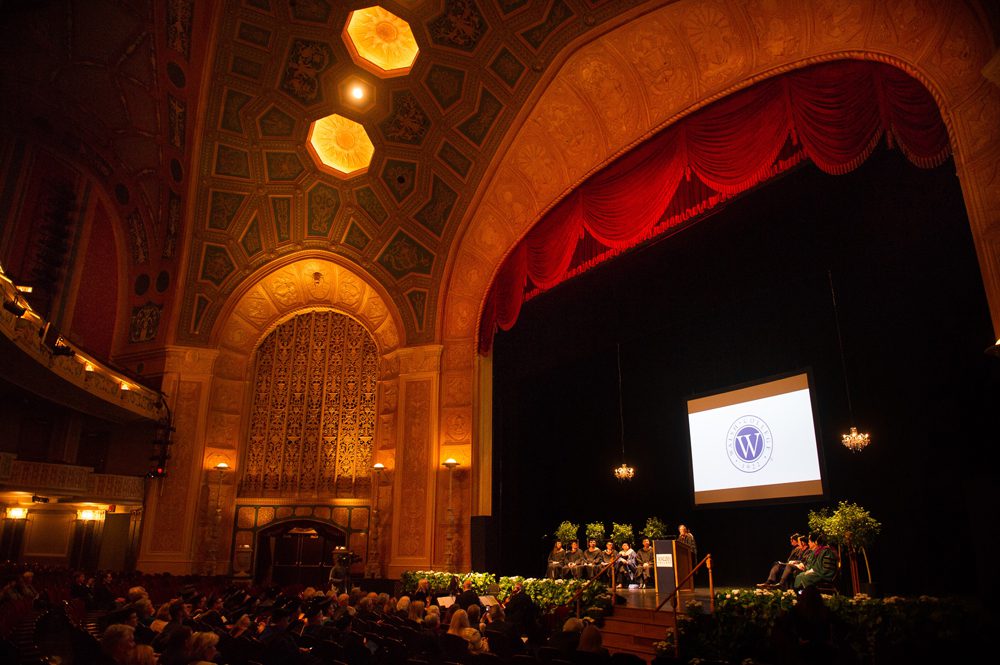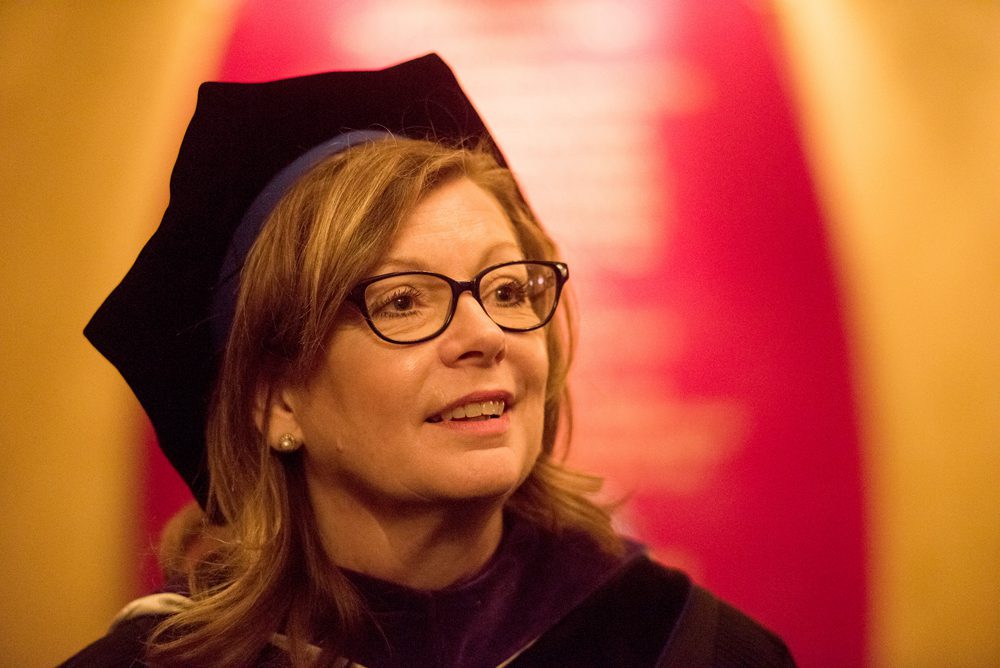 New Year, new leadership and an ever-growing Walsh College.
That's a lot to celebrate – and that's what the Troy-based Walsh College did recently with the January inauguration of Marsha Kelliher as the seventh President in its 95-year history. The ceremony was conducted by the College's Board of Trustees at an invitation-only ceremony held at the Detroit Opera House.
Kelliher brings experience in the fields of academic leadership, teaching, business and law. She comes to Walsh after serving in upper-level leadership positions at Susquehanna University and St. Edward's University during her more than 20-year career in academia. She was appointed president by a unanimous vote of the Board of Trustees in November 2016 and transitioned into her role in April 2017.
"It has been a pleasure to watch President Kelliher take the reigns at Walsh College over the past year," Michael Plotzke, chair of the Board of Trustees, said in a statement. "Her expertise, clear vision and strong leadership are invaluable to the College as we continue to deliver innovative and relevant programs using new technology and real-life experiences to deliver classes."
As part of her inauguration ceremony, Kelliher shared her vision for Walsh's future as the school heads toward its centennial anniversary. This vision is focused on continuing to pioneer new academic disciplines and innovative programs, deploying cutting edge technology both in and out of the classroom, embracing diversity and guiding student success, engaging alumni in new ways, expanding professional collaborations, and serving as a model for fiscal responsibility and philanthropic values.
"Since joining the Walsh College community, I have been impressed with the caliber of the programs, people and most of all, students, at the school," Kelliher said in a statement. "It is a great honor for me to guide this prestigious institution as it continues to explore progressive and even visionary academic offerings for modern business leaders. I look forward to working with the College and Detroit business community to ensure we are providing a remarkable educational experience rooted in real-world applications that meet the needs of a new generation of professionals."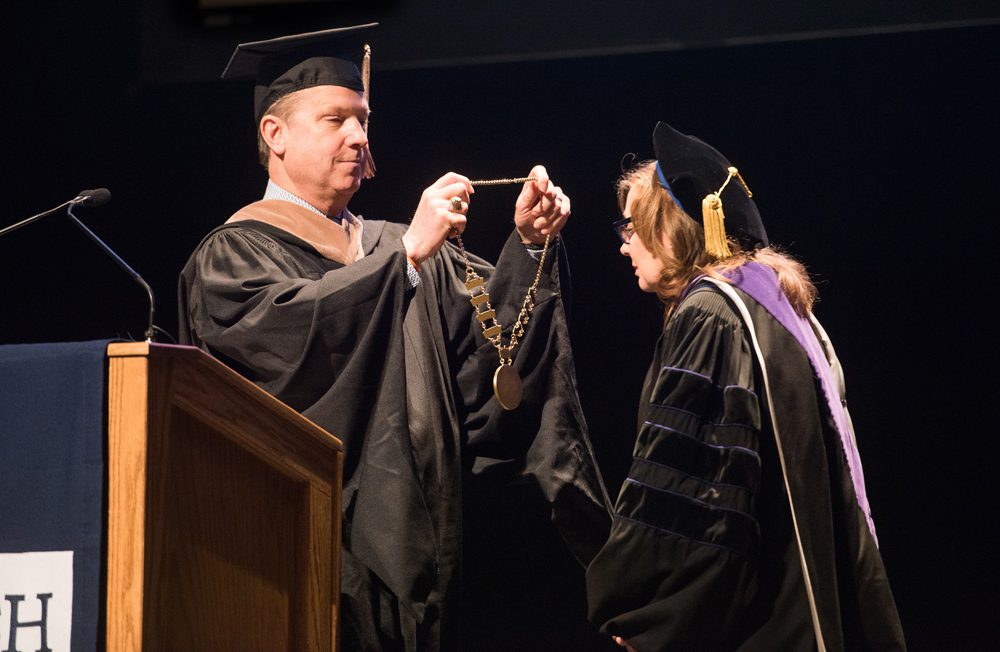 Kellilher's career spans several decades in the professional and academic worlds. In 1982, she began her career in the consulting department of Peat, Marwick, Mitchell, & Co. Like many Walsh graduate students, Kelliher earned her law degree while working full time, attending most of her classes at night and on weekends. Kelliher is licensed and has practiced law in both Texas and California, and was admitted into the prestigious National Academy of Arbitrators in 2013.
Kelliher holds a Master of Laws degree in Labor and Employment Law from the University of San Diego and a Juris Doctor from South Texas College of Law. Her bachelor's degree is from Indiana University.
Founded in 1922, Walsh College is an all-business, private, independent, not-for-profit, fully accredited college. It offers 16 undergraduate and graduate business and technology degrees, as well as certificate programs. One of the region's largest business schools and one of Michigan's top three graduate business schools, Walsh has locations in Troy, Novi, Clinton Township, and Port Huron, as well as online.