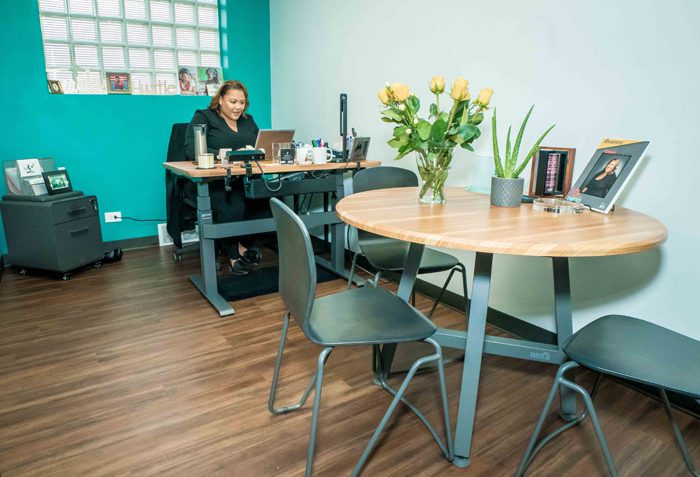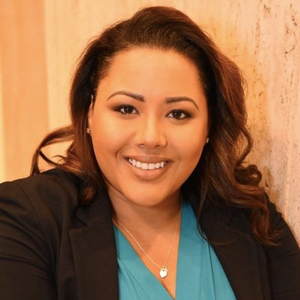 Within the everyday challenges of being an entrepreneur or a startup company, it can be difficult to gain perspective for a long-term strategy and development. That is where a person like Chanel Hampton comes in.
Hampton is the founder and CEO of Strategic Community Partners, a Detroit-based business that has national offices and a big-thinking perspective. She started Strategic Community Partners five years ago with the goal of taking her experience in the fields of education, business and diversity recruitment and offering her insights to organizations that want to grow with an equitable focus.
"I feel like I'm walking in my purpose and I'm very blessed," Hampton said. "The work that I do is very personal. I love what I do every day."
In November, Hampton and her team at Strategic Community Partners opened its new collaborative workspace in Detroit. It is the culmination of the company's own growth as well as its dream to see others expand, hire more people and become the best at what they do, Hampton said.
Strategic Community Partners has set up shop in the city's Fitzgerald neighborhood to create a hub where its clients – mostly nonprofit and community-minded organizations – as well as up-and-coming businesses can work together for the greater good, Hampton said.
Community space
The 2,000-square-foot space is the area's first co-working hub and features conference rooms that serve as a multi-purpose meeting space as well as a café and a kitchen, all of which are available to the community on a drop-in or scheduled basis. Most worktime is available at low cost or free to the area community so the new HQ is collaborative and accessible, Hampton added.
"At a certain point, I knew we were outgrowing our co-working spaces and we were renting offices. I had a challenge because I needed more space for my staff but I also wanted to create a place for non-profits (and other clients) to meet, hold workshops or do interviews."
Hampton calls what her business does "capacity building," or helping like-minded organizations see what they can accomplish, set goals and then achieve those goals in hopes of building a bigger and better organization. This is centered around collaboration, Hampton added, making sure all parties are brought up equally.
Educational perspective
If you haven't guessed by now, you can almost sense that Chanel Hampton was a teacher and administrator based on her aspirations and how she works. The Detroit native and self-described "Type A" personality puts education, equity and justice at the forefront of every conversation, hoping that her skills as an advisor, strategic planner and project manager will help build Detroit as well as New York, St. Louis and Washington D.C, where she also has offices.
She came home to Detroit to care for a family member but felt the strong draw to stay and be part of the city's rebuilding. Ensuring everyone gets a fair chance at opportunity across Detroit and elsewhere remains a top priority.
"The common thread is creating equity, whether it is in education or otherwise," Hampton said. "We're a consulting firm with a soul that cares about the community. … This is definitely the beginning but it's been exciting and affirming because we know we made the right choice."