Autonomous vehicles, laptops the size of a telephone you can carry in your pocket … and now, moveable meeting pods you can book in less than a minute.
In other words, get ready to try a new way to organize impromptu or on-the-go meetings through ZenSpace, a company describing itself as "the future of meeting and working space."
With the company showing off its first pod models at meetings in California and Las Vegas, officials say the plan is to offer ZenSpace pods across the United States in short order, the goal being to replace noisy coffee houses and other random meeting locations with something more professional and convenient.
ZenSpace says it has developed a web-based marketplace that brings users and hosts (space providers) together, the result being an easier process for the booking of meeting space while on the go.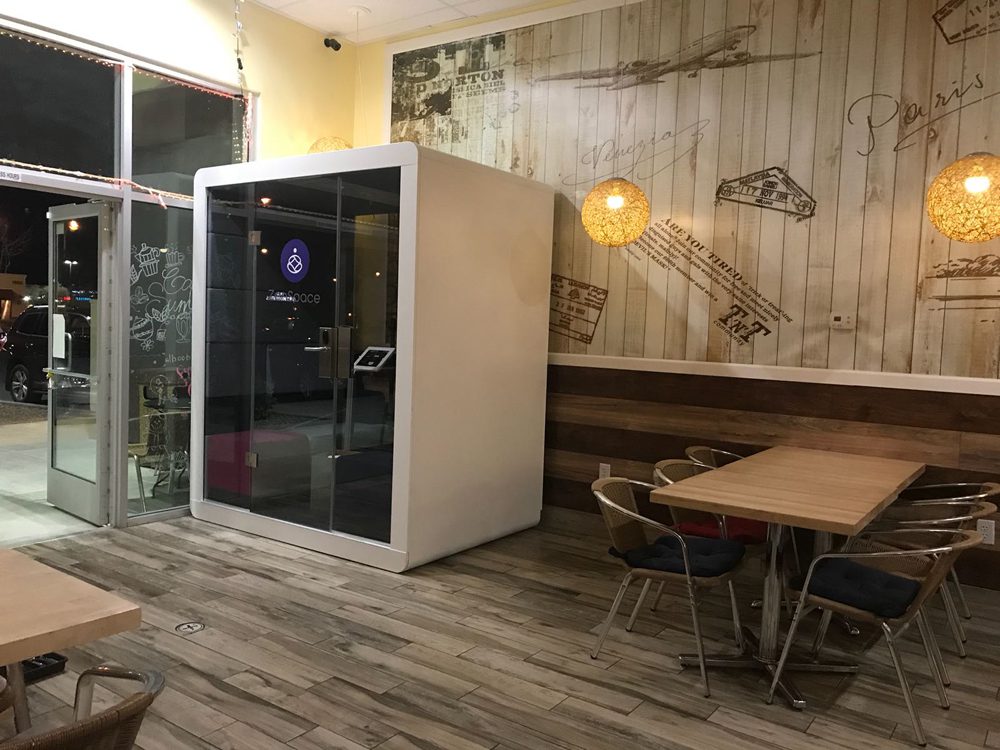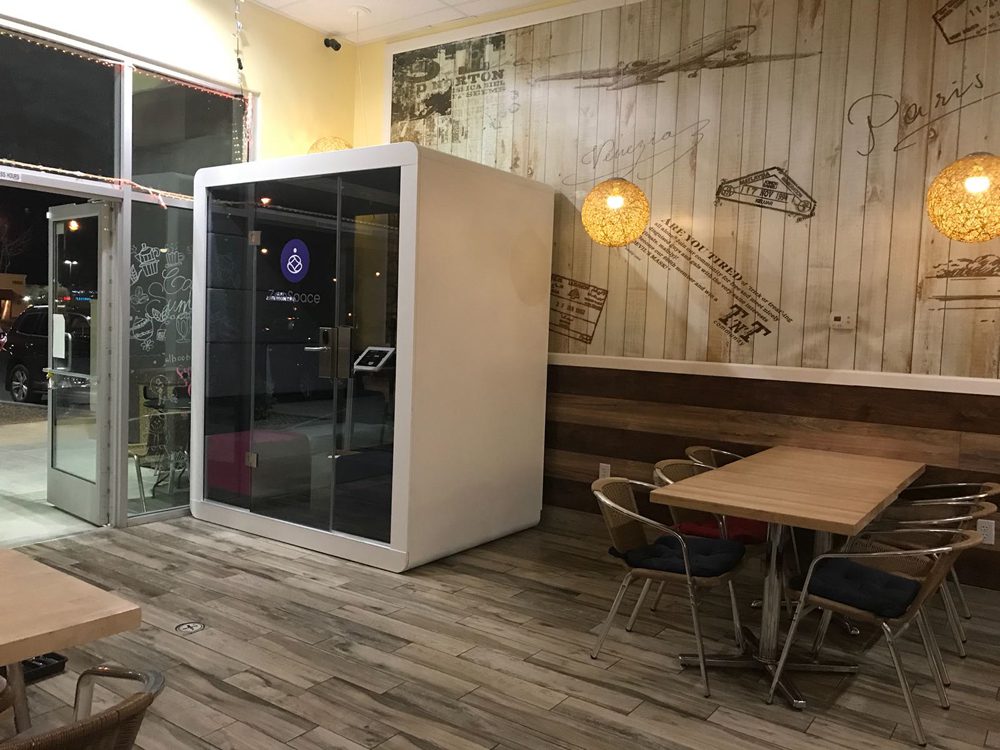 The Silicon Valley startup, which provides on-demand smart meeting rooms to sales professionals, entrepreneurs, flexible workers, and freelancers, sees itself as a tech company with a mission, that being to help business professionals and owners alike find a meeting place anywhere anytime on demand.
Here's how it works: The process starts with an app that manages a calendar of meeting spaces around the world. You tap in where you want to meet, book the pod right there with PayPal or a credit card and then show up at the location. You enter a unique code or use your smartphone to unlock the pod, which has WiFi, two small couch-like chairs and a desktop or table in the middle. The ZenSpace pod is quiet, comfortable and easy to use for any meeting, officials say.
For those who host a ZenSpace pod, the company's revenue-share model offers the landowner or space provider a new stream of revenue just for having the pod in place. From existing meetings spaces already in existence to new places and Smart Pods placed in places where business needs to be done, the model makes sense, the company says.
The company was founded by a group of business professionals who saw a need for a private meeting room in the downtown area while traveling on business.
Founder and CEO Mayank Agrawal previously worked as a sales executive in high-tech engineering services industry working with leading chip manufacturers worldwide. He holds a Bachelor of Engineering in Electronics & Communication and MBA from a premier European business school. He started his career as a software engineer and worked on cutting-edge mobile and telecom technologies.
"I was working hard to find a B2B customer for the IOT [Internet of Things] technology platform my team had worked on for three years," said Agrawal. "When the ZenSpace idea triggered in my mind, sitting in a coffee shop, and the value we could create with our meeting pods for real estate owners and business travelers, the first question I asked myself was, "How can I make this idea come to life?'"
Agrawal admitted at least two problems also came to mind: little money and no team.
He says it was "an idea worth investing in" got him going.
"I made a 90 day plan and started working on it without the worry of any hurdles I would face," he said . "It is 12 months now since ZenSpace was conceived (and) we already have large retail chains, malls, co-working spaces, large real estate companies, event management companies lined up to engage ZenSpace."
Agrawal says ZenSpace has had three successful events so far, including the Consumer Electronics Show, Recon 2018, the largest commercial real estate conference in North America, and Realcomm20. There are more in the pipeline to attend and introduce ZenSpace to the marketplace.