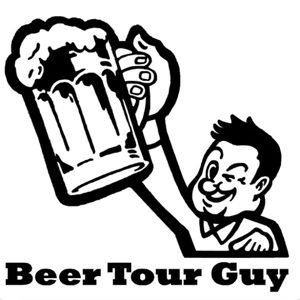 Ten years ago, Michigan's beer industry started to take off and people of all ages and backgrounds were curious about how they could support this crafty new industry in the state.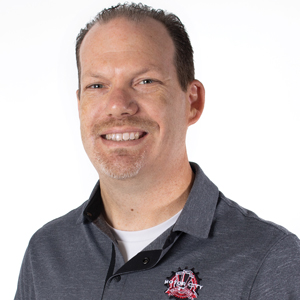 That is where Stephen Johnson saw an opportunity to start a new business, introducing these spirited companies to the public. In 2009, Johnson co-formed Motor City Brew Tours and started offering bus and walking tours to Detroit breweries.
The idea was simple: Johnson took participants on guided tours to three different breweries, cideries or meaderies. Together, everyone got to sample beers, hard cider or mead, go on tours and eat new dishes that complimented the brews along the way.
The best part was Johnson and his unique knowledge of Michigan's beer history, its current makers and what was new in the industry. Over the years, the company grew where Johnson could run bus and walking tours year around.
In 2011, he added bike tours, giving small groups a chance to get some exercise and learn about downtown Detroit's brewing history. He came up with 10 different tour themes, making tour stops along the route to describe the historical significance. Again, audiences loved these tours because they learned about the city, its food and its beers.
The next step was to take the fun onto the water. Today, Motor City Brew Tours also run multiple beer tasting boat cruise events in partnership with the Detroit Princess Riverboat. Enjoy a cruise on the Detroit River and sample seasonal local beer and hard cider and lunch.
"We call all of the tour experiences, part education and part social hour," Johnson said. "We only work with Michigan Breweries, meaderies and cideries. We have over 50 partners! Since June 2009, we have taken more than 25,000 people on tours."
He's even written a book on the topic. "Detroit Beer – A History of Brewing in the Motor City" was published in 2016 by Arcadia Publishing & The History Press. The book chronicles Detroit Beer History from the 1800s up to prohibition, during the rise and fall of big beer and through the current craft beer boom. Profiles and interviews with over 50 breweries and contains 80 historic pictures.
To keep with the times, Johnson even added a podcast. He interviews folks in beer, cider and mead industry on the monthly podcast called "Beer Tour Guy." It offers another fun way to interact in the Michigan craft beverage community
This year, Johnson and Motor City Brew Tours will run 30 Bike & Brew Tours running May-September with 10 different history themes including Brewery, Prohibition, Automotive, Hamtramck, Corktown/Mexicantown, Architecture, Murals/Public Art and Church History.
There also will be four boat Beer Tasting Boat Cruises – Father's Day on June 16, August 18, September 14 and Boatoberfest on October 5. These are in addition to the monthly walking tours and bus tours.