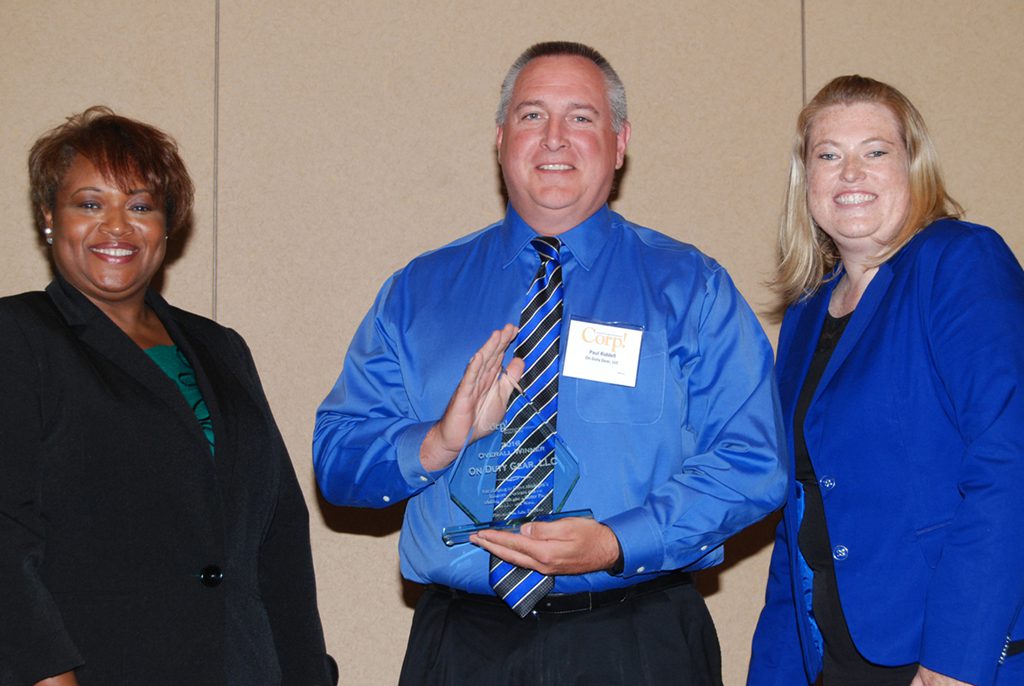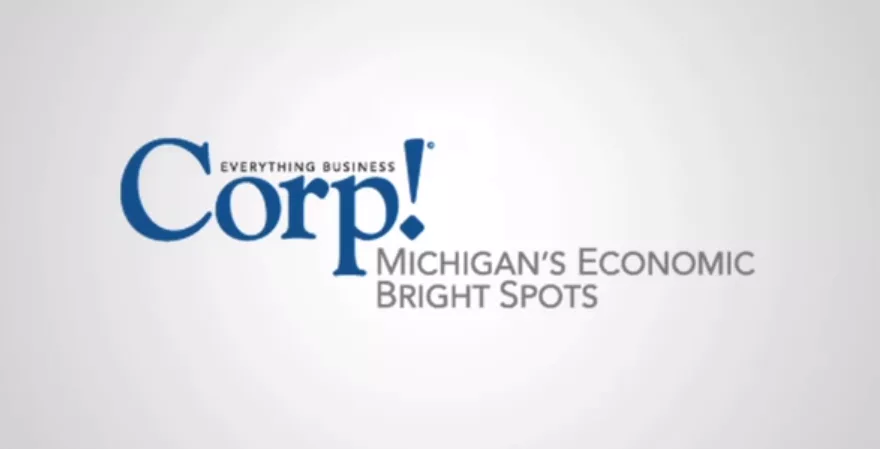 Every business owner or manager has a story to tell.
For the winners of Corp! magazine's Economic Bright Spots awards, the tales typically involve successfully overcoming challenges or seizing opportunities.
Take Birmingham-based Goldfish Swim Schools, for example. Seeking the best path for expansion, its owners hit upon the idea of creating a franchise network, rather than building a chain of corporate-owned locations.
It's that type of adaptability that has allowed Goldfish and other Economic Bright Spots award winners to continue to achieve economic growth and expansion. In fact, some of this year's 60 honorees are repeat winners, eligible because they have demonstrated consistent growth.
This year's winning companies were honored during a June 23 breakfast at the VisTaTech Center in Livonia.
The "large business" winner (among firms with 50 or more employees) was Great Expressions Dental Centers.
On Duty Gear LLC was the overall winner in the "small business" category (49 or fewer employees).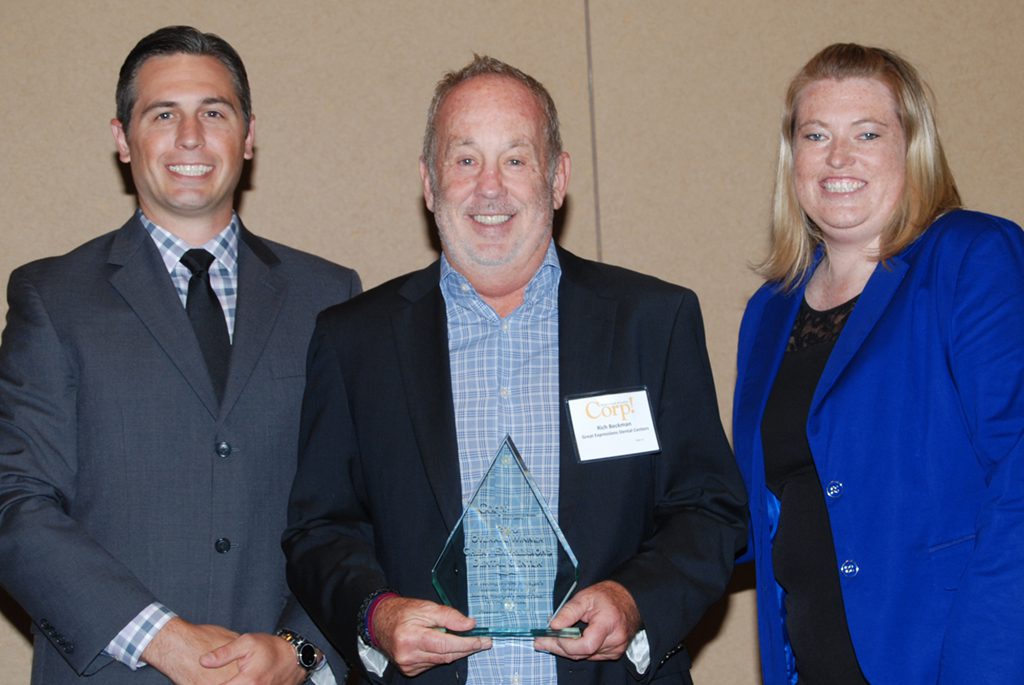 Companies honored represent a wide array of industries from throughout the state, including food service.
Consider, for example, Aubree's Pizzeria & Grill, an Ypsilanti-based operation that was founded in 1972 and now has 11 locations employing 650 workers.
"As the industry has evolved over the years, we've had to find ways to make our brand unique to guests and become staples in the communities we serve," said Andrew French, president & CEO. "We've developed seamless processes and systems that make our brand more consistent, more profitable and relevant in the markets we serve."
Aubree's has achieved this by creating proprietary key ingredients such as its dough, cheese and pizza sauce. "These innovations have made our product exclusive, as well as streamlining our purchasing with our purveyors," French said. "In addition, we've created a financial model that creates the most opportunity for our corporate and franchisee locations."
Looking outward, French said he would like to see more Michigan politicians oppose federal mandates that impact his industry. "Most restaurateurs' margins are less than 5 percent, which means increases to labor costs will result in restaurants like ours incorporating more technology to help reduce expenses," he said. "We will continue to voice our concerns with our representatives to help shed additional light to the impacts that some of this legislation can cause in our industry."
Evolving technology is also central to the operations of Code Blue, a Holland-based maker of emergency communication systems.
"While we began as a hardware company, which is epitomized with our iconic cylindrical blue light phone pedestals, Code Blue is becoming more and more recognized for our approach to layered security, which encompasses physical products as well as software and third-party applications," said CEO David Cook. "Our continued investment in and development of software and IP technology has allowed us to grow into new markets and work with new partners."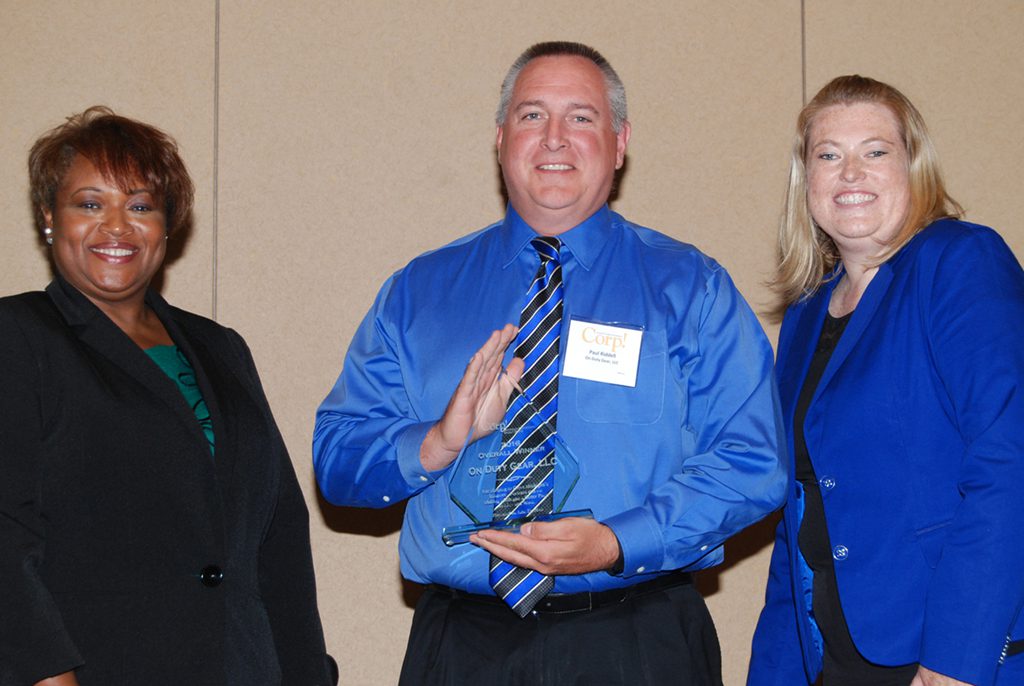 By expanding its reach into technological advancements for both hardware and software, the company is positioned to capitalize on the growing and changing security landscape, which is seeing a move to open systems and the integration of multiple disparate platforms, Cook said.
Goldfish Swim School, founded in 2006 with a single location in Birmingham, also believes it is essential to continuously evolve its processes in order to grow and move forward, CEO Chris McCuiston said.
After McCuiston and his wife, Jenny, opened the Birmingham school, they decided to expand by selling franchises. Birmingham remains the only corporate-owned location, but there are more than 55 schools open or in development in 17 states, including nine in Michigan.
"While getting into franchising was not our original intention, as we have continued to perfect our franchise model, it has definitely been our biggest opportunity for growth," Chris McCuiston says.
Collage.com, which specializes in custom photo products, is also spreading its operations throughout Michigan and the country.
"We're excited to develop new partnerships with businesses and nonprofits across Michigan and the United States," said Joe Golden, who along with Kevin Borders, co-founded the Brighton-based company. "For example, we can work with nonprofits to make custom photo books as thank you gifts for donors, or can work with businesses to create personal, thoughtful employee recognition gifts like our best-selling photo blankets."
Here are snapshots of each 2016 Economic Bright Spots winner.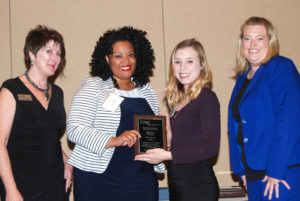 365 Retail Markets
Troy
365retailmarkets.com
Founded in 2009, 365 Retail Markets proudly proclaims that it's a Pure Michigan company that has translated its Michigan roots into global success. The company offers a platform for vending, food service and hospitality that uses self-checkout vending technology to improve the vending and food-service space. The company offers three distinct kiosk models, each created to meet a specific need, according to its website.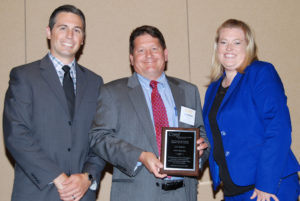 A.Z. Shmina
Brighton
azshmina.com
A.Z. Shmina, a nonresidential construction and renovation company, focuses most of its efforts on taking care of customers, with a passion for working as a team, solving problems and ensuring safety, says President Andrew Shmina. "We are in it for the long haul, as evidenced by our 100-year anniversary," he says. "We embrace continuous improvement through both better business processes and new technologies such as bid/estimating software, project management and business operating systems, all of which have been upgraded recently." Investing internally improves the company's ability to perform for project owners, he says. "We perform work in many sectors — health care, industrial, commercial, wastewater," Shmina says. "Our team is experienced in each, and growth opportunities exist across the board." The company also takes pride in community involvement, he says. "Our families and friends are here and our legacy of great building canvasses in Southeast Michigan," Shmina says. "We are proud of that. The business climate is steady." The commercial construction business is also highly competitive, he says. "We enjoy solving problems and teaming with our partners — owners, architects, engineers and subcontractors," Shmina says. "But we also have a high degree of respect for our competitors and enjoy the fight!"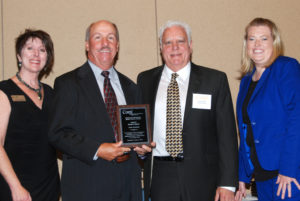 Angott Search Group
Rochester
www.asgteam.com
Angott Search Group, an executive search firm founded in 1981, aims to provide its 20 employees all the tools to be successful, says President Mark Angott. "That means giving them excellent administrative support, up-to-date technology, innovative marketing ideas and support if they want to attend industry functions," he says. Most areas of the business have grown in the past few years, including the financial services area, which supports banks, credit unions and mortgage companies in a wide geographic area, and the automotive team, which works for many big and small suppliers in the region. "All areas of our business are going strong since the general economy in Michigan and the Midwest is solid," Angott says. The company this year added a full-time, dedicated Research Analyst to support its business developers and recruiters. It also launched an internship program where students can learn the ins and outs of the business and source candidates for the automotive and energy divisions. Michigan has a good business climate right now, with companies hiring and most doing well, Angott says. "Our national reputation has improved greatly in the last few years, and that makes it easier to attract people from out of state," he says. "Our state also needs to continue to diversify so that we aren't totally dependent on the auto industry." Still, Angott sees a lot of opportunity moving forward. "The demand for top talent is still there," he says. "Great companies know that the secret to their ongoing success is finding the right talent, and that's what we do."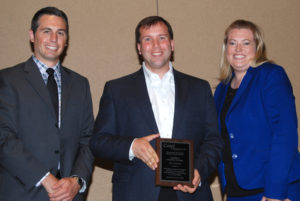 Aubree's Pizzeria & Grill
Ypsilanti
www.aubrees.com
As the industry has evolved over the years, Aubree's Pizzeria & Grill has found ways to make its brand unique and become a staple in the communities it serves. "We've developed seamless processes and systems that make our brand more consistent, more profitable and relevant," says Andrew French, president and CEO of the 11-location operation. "We've done this by creating proprietary key ingredients such as our dough, cheese and pizza sauce. In addition, we've created a financial model that creates the most opportunity for our corporate and franchisee locations." Aubree's best growth opportunity this year has been the sale of craft beer. "Working closely with distributors and the breweries themselves, we've been able to create a solid foundation for growth that includes education, point of sale materials, exclusive beer offerings and additional marketing tools to help promote the options we have available to our guests," French said. So far, Aubree's has seen same-store increases north of 7 percent, he says. Aubree's also works closely with the Michigan Restaurant Association to be proactive on legislation that can impact its business. "We believe that Michigan has some unique advantages, including our current legislation on minimum wage and joint-employer liability," French says. "We would like to see more of our Michigan politicians opposing some of the federal mandates that have caused our industry to be severely impacted. Most restaurateurs' margins are less than 5 percent, which means increases to labor costs will result in restaurants like ours incorporating more technology to help reduce expenses." Indeed, moving forward, the biggest opportunity is to continue to find ways to innovate within restaurants by utilizing technology, French says. "This could include table side ordering, autonomous devices and more," he says.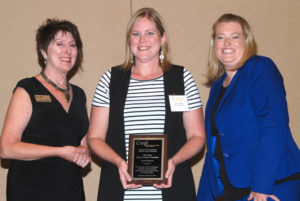 Bay View Cash n Carry Flooring
Traverse City
www.cashncarryflooring.com
Tim Hyland has been in the flooring business for over 30 years and has never seen higher customer confidence. "It is an honor to be a part of a thriving economy in Michigan," says the owner of Bay View Cash n Carry Flooring, a flooring design center that offers carpet as well as a wide assortment of tile, laminate, vinyl, rugs and hardwood floors. The company has opened a builders division called Bay View Flooring that now accounts for over 60 percent of total revenue. The business also is benefiting from the strong construction market and through adding experienced salespeople to its staff and hard surface to its product line, Hyland says.
Bricker-Tunis Furs
West Bloomfield Township
brickertunisfur.com
Bricker-Tunis Furs, which will soon celebrate a century of doing business in metro Detroit, has positioned itself as one of the nation's premier furriers, according to its website. Since 1916, Bricker-Tunis Furs has maintained one of the Detroit area's largest selections of high-quality and custom furs, with sizes ranging from petite to plus. The store's selections include mink, sheared mink, sable, chinchilla, fox, beaver, sheared beaver and leathers and shearlings from Europe. It also stocks a selection of fur accessories, including gloves, fur hats for men and women, scarves, purses, belts and key chains.
Broglin Distribution LLC
Allen Park
broglin.com
Broglin Distribution prides itself in providing full-service gourmet and specialty food distribution. Its website states that Broglin Distribution adds value to the product lines it represents and to the retailer consumers trust by providing unique services such as brand management, in-store sales force, point-of-purchase marketing, in-store marketing, inventory systems, market analysis, inventory management and product demonstrations.
Capital Mortgage Funding
Southfield
www.lowrateonline.com
Since its founding in 1992, Capital Mortgage Funding has grown into one of the largest independently owned mortgage banking firms in Southeast Michigan. In October 2014, it became a part of Fairway Independent Mortgage Corp. Because Capital Mortgage Funding is a mortgage bank, not a broker, it lends its own money, giving it flexibility that brokers lack, the company's website states. It is also able to save customers money on fees associated with a mortgage by processing, underwriting, closing, funding and servicing its own accounts.
Clarity Voice
Southfield
www.clarityvoice.com
In the past three years, Clarity Voice has moved its offices, boosted the size of its new location, increased the number of employees from 20 to 34 and raised its revenues and footprint in the VoIP cloud communications field. "Our concentration on our values-based culture and organization has proven we are on the right track to reaching our future goals and objectives," says Dr. Mary Welsh, whose title is Chief People Person. She says that Gary Goerke, president and CEO, recognizes that his company is based on the commitment of his team, and he has created a culture that attracts and retains talent and services the needs of the customers. "The turnover rate is minimal as employees embrace the Clarity Way of respecting each other, their customers and the betterment of the community," Welsh says. Clarity has expanded its sales team and added marketing functions to further enhance its contributions to Michigan and globally by providing a VoIP cloud communication service dedicated to the betterment of small and medium-sized businesses, she says. "As a Michigan-based business, we value the contribution the state has made to furthering the needs of small and medium-sized business startups, franchises and established businesses," Welsh says. "This commitment has allowed us and other business entities to thrive and flourish."
Coastal Automotive
Rochester Hills
www.coastal-automotive.com
Automotive manufacturer Coastal Automotive announced in June that it is expanding production into the West Michigan community of Holland, the first step in a strategic, four-year global expansion initiative. Coastal secured 300,000 square feet of production space at in Holland and expected to begin operations in July with plans of creating 150 new jobs over the next three years, according to a press release. The company manufactures several products, including an energy management solution, IMPAX. The technology is used globally in passenger and commercial vehicles, as well as by NASCAR and the aerospace industry. "Expanding production into Holland was a natural fit for us," said Clarence Martin, president. "The Holland area has significant expertise in manufacturing and the auto industry, and the area has a very talented workforce." Coastal Container, a sister company to Coastal Automotive, is also based in Holland. Coastal Automotive also plans production growth into Mexico, China and Europe, allowing it to provide lightweight, passive safety devices to more drivers and passengers around the world.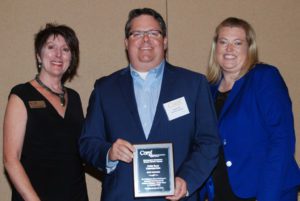 Code Blue Corp.
Holland
codeblue.com
A new period of growth began in 2012, when CEO David Cook was placed in charge of Code Blue, which makes emergency communication systems. "In the past few years, we have created an atmosphere that blends diverse and talented backgrounds, featuring a solid mix of recent hires and long-term employees," Cook says of the 32-worker operation. "Employees are empowered through process and project management ownership that extends to each individual regardless of their position. The result is a highly motivated organization that is dedicated to the brand and where changes, whether to product or processes, can come from anyone in the company." Code Blue has also redesigned the product development process to place greater emphasis on design thinking and focus on IP technology. "While we began as a hardware company, which is epitomized with our iconic cylindrical blue light phone pedestals, Code Blue is becoming more and more recognized for our approach to layered security, which encompasses physical products as well as software and third-party applications," Cook says. "Our continued investment in and development of software and IP technology has allowed us to grow into new markets and work with new partners." He calls Code Blue "a Michigan company through and through." More than half of Code Blue's components are sourced from Michigan-based suppliers and vendors. "We believe in the reputation Michigan has earned across the United States and around with the world for the high level of quality products, hard work and innovation," Cook says.
Collage.com
Brighton
www.collage.com
Collage.com uses a scientific, data-driven approach to running its business and making custom photo products easy for anyone to create. "We learn causal relationships from analysis, not by speculation or hasty assumptions," says Joe Golden, co-founder and co-CEO with Kevin Borders of the 9-year-old company, which employs 30. "We constantly run A-B testing on different parts of our website to determine what works and what doesn't. Our in-house data analysis team also constantly surveys our customers to isolate potential problems and ensure satisfaction." In 2014 and 2015, the company's growth took off. "We grew from a startup to a successful, established company, bootstrapping our way to $15 million in 2014 revenue and more than $22 million in 2015," Borders says. "We were able to improve our margins while expanding our customer base, too." Collage.com has also focused on making the mobile experience better for customers. In 2013, only 8 percent of revenue came from mobile (tablets and smartphones). Through constantly refining its website experience and releasing new mobile apps for iOS and Android, 39 percent of revenue came from mobile in 2015. As for doing business in Michigan, Golden and Borders would like to see a greater state commitment to education. "Businesses like ours depend more than anything on talent," Golden says. "Michigan has some of the best universities in the world, but state higher ed and K-12 funding cuts have made it harder for everyone to attend them."
Credibly
Troy
www.credibly.com
Credibly helps small and medium-sized businesses get access to loans and working capital. According to its website, Credibly provides a faster, simpler lending experience for loans that range from $5,000 to $250,000 and that are customized to borrowers' exact needs. "Unlike other lending services, we cater exclusively to small and medium-sized businesses, which often find it difficult to get a traditional loan," the website states.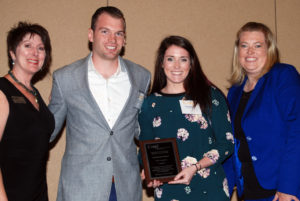 CrossFire Group
Auburn Hills
xfiregroup.com
Prior to creating staffing, consulting and managed services firm CrossFire in 2002, co-founders Deborah Schneider and Martin Rosenau had worked in business and seen issues with companies being too rigid. They decided that CrossFire needed to be flexible, allowing the co-founders and employees the ability to work anywhere in the world (through cloud-based systems). "In addition, we wanted to make the company a good place to work and attractive to new ideas," says Schneider, the CEO. "There has never been a vacation policy, and we ask only that our employees tell us when they are not able to make it in and do not abuse the non-vacation/PTO time. We expect our employees to take care of their work and their clients, and so far have not been disappointed." Rosenau, who serves as CrossFire's COO, said Michigan is becoming more of a destination to work because of innovation and automation. "For the first time in a while, we've been able to not only retain talent locally, but also attract talent from other locations," Rosenau says. "As a staffing and recruiting company, this has been a huge benefit." For the future, the company is looking at expanding into new market areas through acquisitions in such fields as medical staffing or moving into different geographical regions.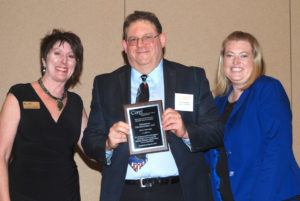 Doberman Technologies LLC
Mason
www.dobermantechnologies.com
Doberman Technologies LLC was founded in November 2005 by Ian Richardson in Lansing. It specializes in acting as a third-party IT management firm, meaning that Doberman functions as a fully outsourced IT department for organizations. Purchasing, help desk support, vendor management, long-term IT planning, business consulting, equipment disposal, physical infrastructure, cloud services and compliance management are services listed on the Doberman website.
Dry My Gloves Inc.
Portage
www.thegreenglovedryer.com
After developing a green energy solution to drying gloves, mittens and other items, Karen Smoots is constantly striving to improve and position her product line as a household necessity for Snow Belt states. "Therefore, we have designed and are currently fabricating our second product, Thegreenglovedryer Wall Unit for heat/vent registers that are located in the wall," she says. "This addition to our product line not only allows our product to be used in many more homes and apartments across our country, but also positions our company as a more valuable product line for placement in larger retailers." Her largest growth opportunity in the past year has been product placement in Bed Bath & Beyond stores across the country, Amazon, and Michigan sporting goods retailers Dunham's Sports and MC Sports. "The business climate in Michigan has played a positive role in the learning process of small business startups," Smoots says. For example, the Michigan Economic Development Corp.'s variety of resources has helped her uncover funds, international trade contacts and, "most importantly, synergies with programs designed to increase production and revenue," she says. She is working swiftly to start exporting goods into neighboring countries and those that have climates that fit the need for Thegreenglovedryer.
Experi-Metal Inc.
Sterling Heights
www.experi-metal.com
Experi-Metal Inc. — which operates in the prototype, aerospace, military/defense, aftermarket, full-body build and alternative energy arenas — conducts business from a main campus in Sterling Heights consisting of approximately 233,000 square feet of manufacturing, warehouse and administrative space. All buildings operate as manufacturing facilities with a variety of specialty equipment in each, according to the company's website.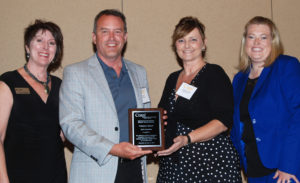 Firebolt Group Inc.
Wixom
www.firebolt-group.com
Over the last three years, Firebolt Group has put a management team in place that has led to the successful launch of new digital technology by the designer and fabricator of electronic signage and custom marketing media. "Our best opportunity has been a multimillion-dollar order that was placed for our new digital technology that allowed us to create new jobs and hire the additional staff to prototype, test and manufacture this order and to continue to develop the technology further," says CEO Philip Ochtman. The company, which employs 42 people, works hard to keep business in the state by purchasing as many supplies as possible from Michigan-based companies and also selling products to Michigan companies. "We would like to see more funds spent in schooling to give opportunities for higher education in electrical engineering and digital technologies," Ochtman says. Firebolt's biggest opportunity moving forward will be in digital signage technology, which will offer instant sales results, face recognition and the capabilities to monitor and change content instantly.
foodjunky
Detroit
www.foodjunky.com
Foodjunky.com is a concierge service that aims to make ordering food from local restaurants easy for individuals, groups and catering. "Our mission is to alleviate the headache of ordering lunch in the office so that businesses and employees can focus on what is truly important – their jobs," the company states on its website. "Our business is to deliver happiness to our customers and vendors." Foodjunky, which charges a service fee that varies depending on type of order, currently services seven states across the country and is continuously adding restaurants in new cities, including Detroit.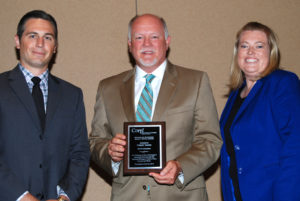 Genisys Credit Union
Auburn Hills
www.genisyscu.org
Genisys Credit Union was formed 80 years ago, and it continues to make providing greater convenience to its members a top priority. Recent additions to Genisys mobile banking services include mobile bill pay and enhancements to mobile deposit. Genisys has also introduced debit and credit EMV chip cards to protect members' security. Debit and credit card access has also become more convenient with the implementation of Apple Pay and Samsung Pay. "Genisys also strives to provide the highest-quality in-person service through our 28 branches," says Jackie Buchanan, president and CEO. "We recently remodeled our busy Waterford Highland Road branch, adding new self-service technology for members of other credit unions to perform transactions at our branch." Genisys recently expanded its branch network through a merger with the former Tri-Pointe Community Credit Union and now serves Genesee and Tuscola counties. Genisys also set credit union high marks for mortgage and consumer loans in 2015. "Genisys continues to see high demand for financial services throughout the state," Buchanan says. "Genisys is glad to be here to meet the needs of Michigan families and small businesses. Michigan is also a great place to operate because of the high-quality employment base." In the future, the credit union plans to expand services further into new communities and to provide greater technology-based convenience through mobile and online innovations.
Goldfish Swim School
Birmingham
goldfishswimschool.com
Goldfish Swim School, founded in 2006 with a single location in Birmingham, believes it is always essential to continuously evolve its processes in order to grow and move forward, says CEO Chris McCuiston. "Our franchise team is always investigating better solutions, staying on top of trends in the franchise industry and, most importantly, working with our system to collect and share best practices," he says. After McCuiston and his wife, Jenny, opened the Birmingham school, they decided to expand by selling franchises. Birmingham remains the only corporate-owned location, but there are more than 55 schools open or in development in 17 states, including nine in Michigan. "While getting into franchising was not our original intention, as we have continued to perfect our franchise model, it has definitely been our biggest opportunity for growth," Chris McCuiston says. "We really liked the idea that it would allow us to grow Goldfish faster than we could on our own. We built a scalable system that allows us to provide training and support to individual franchisees in other areas, which increases our ability to educate families about water safety. When the local owner has a vested interest, it's comforting to know that they have the same level of commitment that we do."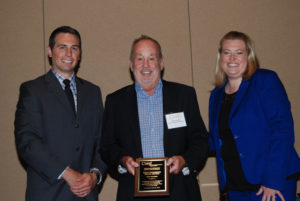 Great Expression Dental Centers
Southfield
www.greatexpressions.com
Founded in 1982, Great Expressions Dental Centers is one of the largest networks of dental care providers in the United States with more than 250 practices in 10 states, including Michigan, according to its website. Great Expressions Dental Centers-branded practices are independently owned and operated by licensed dentists and their professional entities who employ the licensed professionals providing dental treatment and services, which depending on the practice might include preventative dental care, orthodontics, surgery, and cosmetic dentistry.
Great Lakes Burger Bar
Detroit
www.greatlakesburgerbar.com
Great Lakes Burger Bar opened in February with the promise of providing great food with impeccable service. The restaurant on McNichols Road, a block from the Southfield Freeway, serves craft burgers, fries and shakes. Already, President Omar A. Mitchell has set his sights on opening another locale and catering company — with the goal of doing so with no debt. He's basing those plans on the "phenomenal" business climate, "with major companies and new developments" in the Detroit area. Advantages of doing business in the region are that customers are reachable and genuinely support local businesses, Mitchell says.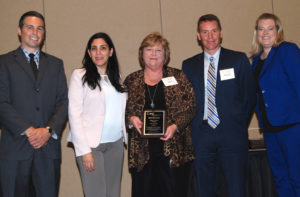 Great Lakes Caring
Jackson
www.GreatLakesCaring.com
At the end of the 2015, Great Lakes Caring CEO William Deary asked the home health and hospice services provider's executive management team to send him a list of their top three accomplishments for 2015. "The list of the requested 30 accomplishments included their 93 successes for 2015," he says. Deary traces the company's success to a focus on five key components: embracing compliance ("Health care professionals need and want to know that they are in a safe environment and that the work they are asked do is provided in a manner that will not jeopardize their professional license."); focusing on the patient, every visit, every day; employees are the most valuable asset; identifying growth as the key to future success ("Our ongoing strategic investments in innovation, technology, education and equipment position us for continued growth and success."); and controlling costs to provide the efficiency to manage the reduction in reimbursement (27 percent between 2010 and 2017) and simultaneously increase Great Lakes' presence in the patients' home, providing more care at the bedside. A constant focus on superior quality is also important, Deary says. "Hospitals across Michigan are no longer being paid to care for a patient who is readmitted for the same diagnosis within 30 days of discharge," he explains. "Our ability to ensure that care is provided in a manner to reduce unnecessary readmissions, and proving that our systems, programs and processes effect a lower readmission rate to the hospital has resulted in hospitals that own their own home health and hospice companies to align with us as their preferred provider."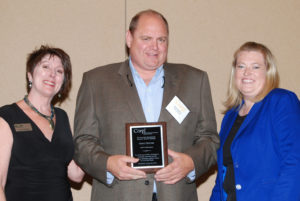 Grout Doctor
Rochester Hills
www.groutdoctor.com
Founded in 1992, The Grout Doctor lays claim to being the largest and most experienced national grout franchise in the industry. The Grout Doctor franchises, which are locally owned and operated, specialize in grout, tile and stone care. While tile is a nonporous material, the grout between the tiles absorbs everyday spills and dirt, almost like a sponge, according to the company's website.  If not cared for, over time grout will wear away, discolor or become damaged.  The Grout Doctor provides an alternative to replacing existing tile and grout with its restoration procedures.  "Restoration is less expensive, can often be completed in one day, and we believe it is just good 'green' karma," the company says on its website.
Hayhoe Asphalt Paving
Holt
www.hayhoeasphalt.com
Rebounding property values in Michigan mean that property owners are ready to start investing again in their property — "and that means increasing demand for construction companies," says Amanda Hayhoe-Kruger, president of Hayhoe Asphalt Paving. "We have been investing significantly in new equipment purchases over the last two years to help us meet this increasing demand," she said. The company has seen a significant uptick in the amount of construction work being completed on both residential and commercial properties over the past two years, and all indications are that this growth will continue, Hayhoe-Kruger says. "The biggest roadblock to this continued growth in the construction industry, though, is a lack of skilled trades workers. During the recession in 2008, many of the skilled tradespeople in Michigan left the state and went to work in other states where the construction demand was higher. Now that Michigan's economy has rebounded, our company, along with all the other construction companies in the area, are struggling to find qualified workers to help us keep up with the demand."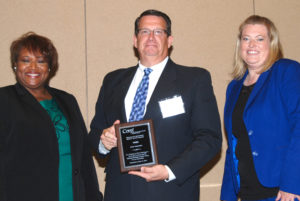 HMSA
Detroit
www.hmsanet.com
HMSA, or Health Management Systems of America, began as a small counseling clinic in 1970, a place for returning war veterans and local citizens to find comfort and obtain the guidance they needed to get past life's challenges and become a viable part of the community once again. Today, according to its website, HMSA provides employee assistance programs and work/life and wellness services to managers, employees and the families of over 2,000 companies nationwide. The company has grown from a regional provider of behavioral health services to a nationally recognized leader providing best-in-class behavioral health management, training and organizational development services. HMSA works with Fortune 500 corporations, government agencies, top universities and hospital systems.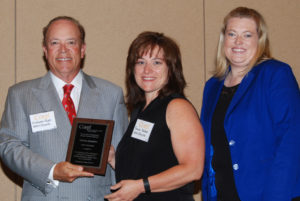 HRPro/BenePro
Royal Oak
www.hrbenepro.com
Founded in 1990, BenePro is one of Southeast Michigan's premier employee benefit advisory firms. BenePro focuses first on process and integration with all other human resource functions. By streamlining the more mundane processes, it is able to work with clients on the important areas in their benefit plans – cost, communication and compliance. This can make a real difference in helping you achieve your best possible outcomes from your plan, says CEO Kristopher F. Powell. In the past year, the 26-employee company expanded into HR consulting and more HR services, he says.
i.M. Branded
Rochester Hills
imbranded.com
i.M. Branded, founded in 1996, is one of the nation's leaders in brand image components. The company specializes in designing and installing architectural millwork, fixtures, furniture and graphic components for automotive image programs and a wide variety of grand-scale, large-format digital printing elements across all 50 states, its website states. For example, in January it completed the installation of a building wrap promoting the new 2016 Chevrolet Malibu on Detroit's Renaissance Center that was displayed through February 7, 2016. The company employs 75 people at its 70,000-square-foot headquarters and manufacturing facility.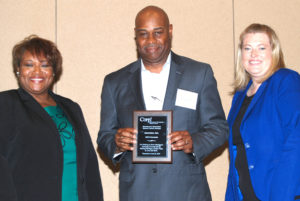 Inmatech Inc.
Ann Arbor
www.inmatech-inc.com
Inmatech is an emerging company dedicated to next-generation supercapacitors that incorporate low-cost, high-performing materials to optimize energy storage for a number of key industries. "The combination of performance, cost and safety offered by our supercapacitors will enable significant expansion of important electrical energy storage markets including automotive, smart grid and defense," the company's website states. The Inmatech team — led by co-founders Professor Levi Thompson, Dr. Saemin Choi, Dr. Paul Rasmussen and Dr. Stefan Heinemann — formed through the University of Michigan, where they work, teach, invent and collaborate. The U-M Office of Technology Transfer helps them leverage the commercial potential of their innovation, by licensing the product, attracting investment and actively moving it from lab to commercial marketplace.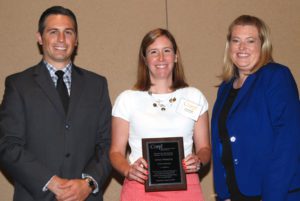 Inteva Products
Troy
www.intevaproducts.com
Inteva is a customer-driven global supplier of engineered components and systems. "We provide top-tier competitive products and services, with quality measured at single-digit rejected parts per million, delivered on time with competitive pricing," the company's website states. It serves customers in nonautomotive markets (such as commercial vehicle, defense and consumer) and provides closure systems, interior systems, motors and electronics and roof systems to global and regional automakers.
James Group International
Detroit
jamesgroupintl.com
James Group International (JGI) is a privately held, minority-certified provider of global supply chain management services. The company was founded in 1971 by John A. James and Calvin Outlaw. James overcame numerous legislative obstacles at both the federal and state levels to obtain its 48-state operating authority. The legislation at the federal level represented the first major change in trucking regulation and eased the burden of minorities entering the trucking industry. Today the company provides service initiatives that support a variety of vertical market industries.
Kuzzo's Chicken & Waffles
Detroit
www.kuzzoschickenandwaffles.com
Kuzzo, pronounced "cuz-oh," is a term of endearment for one who is a friend or family member, for someone who has a cousin-like relationship with another person, regardless of blood relation. Whatever the pronunciation or meaning, the Kuzzo's restaurant, opened in 2013 by former Detroit Lion Ron Bartell, is gaining kudos for its food, based on reviews posted on the eatery's website. As the name suggests, Kuzzo's menu is chock full of waffle- and chicken-based dishes, along with other Southern comfort foods.
L.S. Brinker Co.
Detroit
brinkergroup.com
Founded in 1993, L.S. Brinker specializes in providing construction and management-related services. It is one of five independently owned and operated firms under the Brinker Group umbrella, according to the company's website. L.S. Brinker is a national builder with such specialties as health care construction, education, science and technology, and high-performance green building.
McCardel Restoration
East Lansing
www.mccardelrestoration.com
McCardel Restoration is a full-service restoration company with emergency services available to customers 24 hours a day, seven days a week. It states on its website that it provides damage restoration services for any size project.  "Our success is measured by how quickly we can re-establish your daily routine," the website states.
Mexican Food Specialties
Livonia
www.mfspecialties.com
Mexican Food Specialties Inc. is a family-owned and -operated company offering a full line of Mexican food products for both retailers and restaurants across Michigan and the Midwest. It has been a family-owned and -operated business for more than 30 years. Its founder, Mark Gutierrez, who started the company in 1981, played a key role in developing Don Marcos Tortillas, according to the company's website.
Midwest Linen and Uniform Service
Pontiac
midwestlinen.com
Midwest Linen and Uniform Service is in its fourth generation of family ownership. Its name has changed several times during the past century, according to its website, but it continues to focus on leasing and laundering linens, uniforms, floor mats and a wide range of other facility services. It serves hospitality, medical and industrial clients in four states.
Midwest Mobility Solutions
Chesterfield
www.mmsmobile.com
Midwest Mobility Solutions is an AT&T authorized retailer that employs 205 people in 35 locations in Michigan and northern Ohio. It fulfills needs ranging from simple cellular devices to complete networks, offering technology including smartphones, tablets, high-speed Internet, smart security, home automation and television, according to the company's website.
Mike Morse Law Firm
Southfield
www.855mikewins.com
The Mike Morse Law Firm bills itself as Michigan's largest personal injury law firm with more than 20 years of experience and $250 million in settlements in the past three years alone. It provides legal representation for those involved in Michigan car accidents, truck accidents, motorcycle accidents, insurance disputes and tort matters. The firm's attorneys handle cases statewide, with the main office in Southfield.
MJS Packaging
Livonia
www.mjspackaging.com
Jacob & Sons, or MJS Packaging, is the longest-running packaging distributor in North America, according to a company history on its website. M. Jacob & Sons was first known as the M. Jacob Company, named after Max Jacob, a Lithuanian who immigrated to the United States in 1880 and started a one-man bottle exchange business in 1885. Over the years, the company reached new markets and provided new and diverse packaging products, including the establishment of Sprayco for consumer products, its acquisition of Packaging Consultants Group for pharmaceutical and medical products, and its acquisition of Dye Packaging for rigid packaging distribution. In 2014, M. Jacob & Sons changed its name to MJS Packaging to better reflect its core product line. With this change, Packaging Consultants Group and Dye Packaging Services LLC also began doing business as MJS Packaging.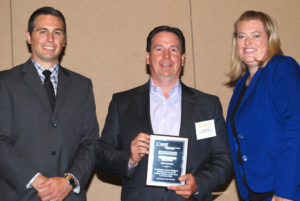 MMI Engineered Solutions
Saline
www.mmi-es.com
MMI ES is a global leader in designing and manufacturing solutions that improve performance, reduce weight and lower costs in OEM components and material handling applications. The company describes itself on its website as a project-oriented materials and engineering resource that focuses on the design, tooling and molding of solutions using advanced composites and engineered resins. Its engineering lab and manufacturing facility in Saline supports OEM product design and manufacturing engineers in diverse industries that include transportation, defense, food processing, alternative energy and medical devices.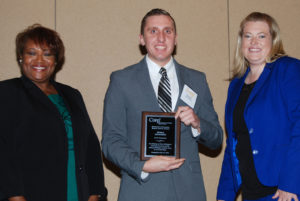 Mobile Defenders
Kentwood
www.mobiledefenders.com
Mobile Defenders, a provider of cell phone parts, has been on the move. "We created a state-of-the-art e-commerce website and fulfillment system to process and manage orders from customers across multiple continents," says Steven Barnes, partner and COO. "In addition, we opened a second distribution center in Fresno, Calif., that houses over 10 employees." The center helps service the West Coast and Mountain time zones. At the same, Mobile Defenders — which was founded in 2013 and employs 30 people — has remained committed to fostering an empowered and dedicated working atmosphere, Barnes says. "Our ownership group is born and raised in Grand Rapids," he says. "Our network of strong followers and devoted fans has made it possible to expand Mobile Defenders into what it is today. We believe in the community and are blessed to be a part of a city and state that is growing exponentially." The company has also begun selling product internationally and believes that its service can be duplicated across many different continents. "We plan on having distribution points in Western Europe, Mexico and Canada in the coming months/years," Barnes says.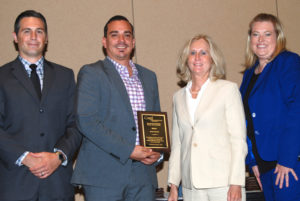 Mopec
Oak Park
www.mopec.com
"Our staff has extensive product and industry knowledge and understands how capital equipment and consumable products enhance the safety, flexibility and productivity of our clients' facilities," says Jane VanDusen, CEO of Mopec, which provides equipment to the pathology, anatomy, autopsy, mortuary and necropsy industries. "We continuously create and use innovative technology and stay current with the newest industry updates." Mopec introduced the industry's first touch-screen grossing station in 2015, which VanDusen expects will become the industry standard. Mopec, which was founded in 1992 and has 71 employees, is committed to growing and creating jobs in Michigan, she says. Blackford Capital acquired Mopec in 2013, implemented a board of directors and employed operating partners to support the management team and growth of the business.
NITS Solutions
Novi
www.nitssolutions.com
Tech company NITS Solutions is experiencing a tremendous growth period, says founder Neetu Seth. "Our revenue is on pace to double this year over 2015, we're hiring for more than a dozen positions, and we're expanding our Novi headquarters in a project that will more than double our space," Seth says. "We expect to continue that growth trajectory in the coming years as we explore new service offerings, like predictive analytics, and diversify our client base by moving into new industries like education, retail and health care." Seth describes NITS as, above all, a data firm at heart that has a diverse team of experienced specialists who are true data engineers and possess a high level of analytical expertise, technical ingenuity and hands-on experience. "We don't rely on plug-and-play solutions," Seth says. "We build solutions directly based on the client's needs." The company's growth has largely been organic through word-of-mouth and referrals — "a testament to our ability to exceed client expectations and help them improve their business operations and decision-making capabilities," Seth says. "We were one of the first to leverage cloud-based solutions in order to better serve our clients, and we regularly keep a pulse on exciting new tech innovations that can improve our level of service."
"We transform information into intelligence, potential into profits," NITS Solutions proclaims on its website. "Whether you're an automotive OEM, world-class health care provider or other information-dependent industry, NITS Solutions can unleash the power inside your data." The firm uses advanced machine learning concepts, algorithms and next-gen big data technologies to help clients open new paths to profitability. For example, its expert analysis uncovers patterns and identifies correlations, and its data visualization offerings transform raw data into meaningful information.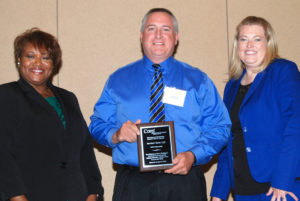 On Duty Gear LLC
Port Huron
www.ondutygear.com
On Duty Gear LLC President Paul S. Riddell retired from the Port Huron Police Department in 2006 after a duty-related auto accident. On Duty Gear had already existed as a website for seven years, so Riddell and his wife, Cissy (the owner of On Duty Gear), decided to open a retail store in downtown Port Huron that sells police duty, tactical and fire/EMS gear. "My life is now dedicated to product testing and evaluations, research and more research, so I can give factual opinions about the equipment we sell," Riddell states on the business's website. "We are excited to say that we have experienced both unexpected and unprecedented growth. We have salespersons spread throughout the state of Michigan, all of them law enforcement retired or active duty, and have plans to add more nationally as we grow."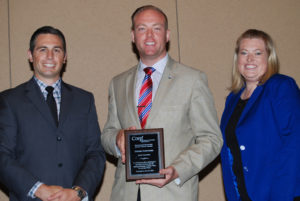 Oxford Companies
Ann Arbor
www.oxfordcompanies.com
The real estate industry is crowded with small firms that focus on signing the next lease and little else, says Jeff Hauptman, CEO of Oxford Companies, a full-service real estate company. To position itself for success, Oxford has worked hard to develop a culture of service and create a community-oriented identity, he says. "We view ourselves as not just 'landlords,' but rather stewards of the public realm, and we know the built environment influences the social environment and the economic environment," he says. Last June, Oxford closed on a $100 million acquisition of its largest competitor, one of the largest private real estate transactions in Ann Arbor history. Oxford has made four more acquisitions in Ann Arbor since then. "All of these acquisitions have been the result of a remarkable growth opportunity in Ann Arbor since the Great Recession," Hauptman says. "As local economists predicted employment growth in the region, Oxford was able to raise investment funds to buy properties and renovate them." With the economic tailwinds of the past few years, Oxford has more than doubled its office portfolio, becoming the largest commercial property manager in the region. Oxford continues to view Ann Arbor, anchored by the University of Michigan, as an place to succeed. "Economies are constantly in motion, but one of the most reliable constants is the ability of a university to attract talent, drive innovation and build businesses," Hauptman says.
Paulina Braiz-Harb
Birmingham
www.paulinabh.com
Paulina Braiz-Harb's aim in opening her boutique in downtown Birmingham is to make every woman's dream come true, her website states. Originally from Venezuela, she started designing dresses at the age of 11 and finally opened her first retail store in the summer of 2008 in Birmingham. The minimalist concept behind the store's clean white walls with accents of turquoise throw pillows and rugs is meant to allow each piece of merchandise to speak for itself. Every design is unique. All of her dresses are handmade and each piece of jewelry is hand glued. The use of sheer fabrics that create movement in a dress is one of the favorite elements of her designs. In addition to her own designs, she carries one other line of dresses made by Angel Sanchez, a designer to several celebrities and the creator of Eva Longoria's and Sandra Bullock's wedding gowns.
Peak Performance Physical Therapy
Lansing
www.peakperformanceompt.com
The goal at Peak Performance Physical Therapy is to provide an advanced integrated approach to minimize or eliminate patients' pain, to restore mobility, strength, flexibility and balance as well as to maximize function for activities of daily living, work and recreation. All of the physical therapists providing treatment at the clinic are Orthopedic Manual Physical Therapy (OMPT) trained, said to be the only certified therapy recognized by the American Medical Association.  The training received is similar in nature with didactic and residency training for a medical doctor, Peak Performance's website states.
Red Level Networks
Novi
www.redlevelnetworks.com
Red Level Networks is a comprehensive technology services company that provides customized, scalable solutions keyed to businesses' needs. It's a preferred partner to technology leaders such as Microsoft, Dell and VMWare that provides technology consulting, cloud solutions and comprehensive IT management 24/7, 365 days per year, according to its website. "As we continue to meet and exceed our clients' demands, we took note of the latest demand to have proactive and preventative maintenance in place, ultimately eliminating unnecessary and costly downtime," the website states.
Rocket Fiber LLC
Detroit
rocketfiber.com
Rocket Fiber touts its fiber optic internet service as the fastest in the world. "We are bringing 1,000 times faster Internet to the Motor City," it states on website. Founded in 2014, the company's initial focus is the downtown and Midtown areas of Detroit, and it moved into new downtown headquarters in November.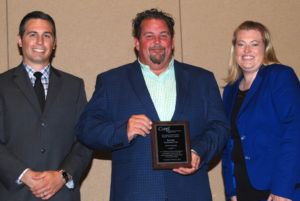 Sachse Construction
Detroit
www.sachseconstruction.com
Sachse Construction provides commercial construction services throughout North America, from construction management, general contracting and design-build, to tenant coordination, program management and several LEED initiatives. "Sachse Construction was formed in 1991 on the foundation of a systematic approach to project management, and the principles of doing the right thing and striving for excellence by constantly raising the bar," said Todd Sachse, CEO and founder. "The result is 25 years of successfully completing millions of square feet of customer projects in the commercial, institutional, multifamily and industrial sectors." Sachse Construction believes in the constant use of technology to streamline processes, he says. For example, working closely with its IT department, the office monitors in the Sachse office in Detroit show a "countdown clock" to the scheduled completion date of all current projects. "This communicates to our entire team how important finishing projects on time is to Sachse Construction's reputation and philosophy," Sachse says. This past year, Sachse enjoyed a steady stream of high-profile projects that stand out as major opportunities for client growth and exposure to prospective clients in various markets. "Locally, there has been rapid growth and expansion in Detroit," Sachse says. "This is especially true in the multifamily sector, because as more business and retailers move to the city, the demand for housing increases." This year, Sachse Construction is working on three of Detroit's largest multifamily projects: The Scott at Brush Park, the Lofts of Merchants Row expansion and DuCharme Place. Detroit has a significantly higher level of skilled trade compared with other cities in the country, Sachse says. "Because of the growth in development and construction, there is an increased need for skilled trades, but there is a challenge to find enough laborers to satiate the demand," he says. "Sachse Construction would like more of our youth to feel empowered to pursue trade school, with the hopes that this will create an influx of skilled workers in the future."
Service Express Inc.
Grand Rapids
www.seiservice.com
Service Express specializes in flexible on-site hardware data center maintenance for mainframe, midrange and Intel-based servers for IBM, Cisco, DEC, HP, Sun and Dell, as well as EMC, STK, Hitachi and NetApp storage. Additional services include data center relocation services, OS support, virtualization and hardware sales and upgrade solutions. Based in Grand Rapids, SEI has three Michigan locations along with multiple offices in Alabama, Florida, Georgia, Illinois, Indiana, Kentucky, Missouri, North Carolina, Ohio, Pennsylvania, Tennessee, Texas, Virginia and Wisconsin, according to its website.
Smart Bottoms
Ada
smartbottoms.com
Smart Bottoms manufactures affordable, organic cloth diapers and accessories. "Smart Bottoms is more than just a business, it is a passion," founder Christy Malone says on the company's website. "I started Smart Bottoms because I am passionate about cloth diapering. It is a choice that my husband and I made with our second child, and have not regretted for a single day (even the messy ones)!" Smart Bottoms offers an organic cloth diapering system that is 100 percent made in the United States. Its products are offered at retailers throughout the United States, as well as Canada, Mexico and Puerto Rico.
Stormcloud Brewing Company
Frankfort
www.stormcloudbrewing.com
Stormcloud Brewing Company joined the Michigan craft beer craze when it opened its doors in June 2013. From its pub two blocks from Lake Michigan in downtown Frankfort, it serves Belgian-inspired Michigan-made beer and locally inspired food. It has more than a dozen beers on tap and a menu that features various sandwiches and flatbread pizzas.
Sun Title Agency
Grand Rapids
www.suntitle.com
Simply put, Sun Title provides real estate title insurance, escrow, closing and settlement services. More descriptively, the company is "a team of over 60 passionate, high performing individuals on a mission to create something bigger than ourselves," according to its website. The firm was founded by best friends and young attorneys in prominent firms, Lawrence Duthler and Tom Cronkright II, who identified an opportunity to create a title insurance company whose focus was entirely on the needs of its clients, while creating a great internal culture. "Over the past 10 years, Sun Title has created the most culture-centric title agency in Michigan while continuing to improve the closing experience," the Sun Title website states.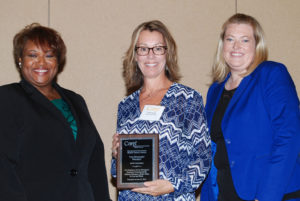 The Recovery Project
Livonia
www.therecoveryproject.net
The Recovery Project is an industry-leading, nationally recognized provider of innovative and high-intensity physical and occupational therapy for people with spinal cord injuries, traumatic brain injuries and other severe neuromuscular conditions. "Our success has come as a result of several factors: our commitment to offering the most scientifically advanced therapy possible, our expansion of our therapeutic offerings, our partnerships with the community and our commitment to staff development," says Charlie Parkhill, co-founder and co-CEO. More specifically, Parkhill says, President and Co-CEO Polly Swingle is constantly researching new equipment, programs and techniques, and regularly investing in bringing them to The Recovery Project so that everything a client needs is in one place. The Recovery Project has also strategically developed and expanded programs, including those for aging seniors and people with neuromuscular conditions such as Parkinson's disease, multiple sclerosis, ALS and more. It has also focused on building partnerships and relationships with Southeast Michigan doctors and hospitals. "Our biggest growth opportunity in the last year and a half has been the opportunity to expand our Macomb County presence," Parkhill says. In March 2015, it moved from a small location in Macomb Township to a newer facility in Clinton Township that is more than twice the size of the previous location. Another key growth opportunity has been Swingle's efforts to expand the adaptive yoga offering to a wider population. The Recovery Project also recently invested in a specialized, highly advanced piece of equipment, the RTI 600 functional electrical stimulation stepper, which is designed for neurological rehabilitation. Only one other therapy clinic in the state and a handful across the country have this piece of equipment, Parkhill says. "Overall, Michigan has a very positive and supportive business climate," he adds. "Having owned and operated The Recovery Project here for nearly 14 years, we have experienced steady growth and anticipate more in the future."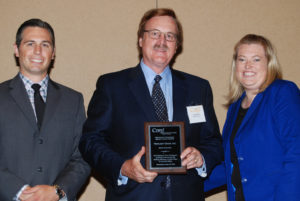 Trivalent Group Inc.
Grandville
www.trivalentgroup.com
In late 2015, Trivalent Group Inc. was approached by the owners of East Lansing's KI Technology Group, a similar but smaller cloud computing operation that Trivalent had identified as an acquisition target in 2010, to purchase their business. "On May 1, 2016, we officially acquired KI, which has further expanded Trivalent's footprint in mid-Michigan and brought an unprecedented breadth of IT services to the Greater Lansing area," says Trivalent CEO Larry R. Andrus, adding that the acquisition will also assist in Trivalent's expansion into Southeast Michigan. In addition, largely as a result of the efforts of its compliance and efficiency director, Trivalent automated 10 key processes, which has resulted in crucial time savings, thereby freeing up resources to provide greater customer service and be more productive. "Departing from the traditional marketing model, we have wholly embraced inbound marketing via partnering with two different companies that will aid in enhancing our online presence and drive new business by providing informative, relevant content to prospects and existing clients throughout the state," Andrus says. In Michigan, trust plays a key role in organizations' choosing which vendors to partner with, especially in regard to IT with the ever-changing technology landscape and the ubiquity of solution providers on the market today, he adds. "Trivalent's clients (of which more than 100 that have been with us for 10 years or longer) trust us to do the job right the first time and for their IT infrastructure to work without them having to think about it so they can focus on their mission, not their technology that powers it," he says. "Our biggest opportunity going forward is expanding our services portfolio both with regard to cyber security consulting and recurring services, especially managed and cloud services, as businesses of all sizes gradually embrace the cloud and all of its benefits, including lower, predictable monthly fees, increased scalability, guaranteed uptime, and enhanced security while guarding against the cyber security risks inherent therein."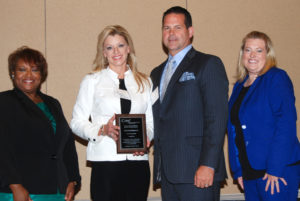 Wilshire Benefits
Troy
www.wilshirebenefits.com
"We have assembled a highly talented group of seasoned industry professionals who are excited to build a benefit consulting organization that is growing beyond the typical benefit brokering model," says David Sokol, president and CEO of Wilshire Benefits. "To thrive in the employee benefit business, we position ourselves as a human capital partner for our clients." In January, Wilshire completed its first acquisition of a highly successful competitor. "While our primary growth strategy will remain based in organic sales and growth, we learned that there are many great competitors in our industry who can leverage our platforms and sales engine to grow and improve faster than they could ever do on their own," Sokol says. "Therefore, we will also pursue further select acquisitions as our industry continues to consolidate. We expect to continue to experience significant double-digit growth for several years into the future." Michigan companies are still struggling to find affordable ways to attract and retain key people, especially in a marketplace that has traditionally demanded generous benefits, he says. "As a benefit consulting organization, we see this as an advantage in that we broadly look at total compensation and breadth of choices for employees and we don't simply focus on health care," Sokol says.
Young Basile Hanlon & MacFarlane P.C.
Troy
www.youngbasile.com
Young Basile Hanlon & MacFarlane P.C. is continually improving its technological capabilities to improve its efficiency and interface with clients. "We are always working on our best practices in areas such as patent and trademark prosecution to ensure that all of our associates are familiar with new case law and any changes put forth by the U.S. Patent and Trademark Office," says Andrew Basile Jr., president. He commends Michigan businesses for the efforts made toward achieving economic recovery that embraces post-auto and post-heavy industry employment sectors. "It still has a long way to go to achieve the type of size, diversity and robustness that people see on the East or West Coast or in metropolitan regions like Chicago or Atlanta," he says. "We are still transitioning from a state whose citizen-workers aspired to rise up the ranks of large manufacturing concerns with the perceived security associated with corporate America to a state of business-savvy entrepreneurs." In the meantime, the cost of doing business in Michigan allows for Young Basile to be extremely competitive in expensive markets, such as the Silicon Valley, the East Coast and Chicago, he says. "Our biggest opportunity lies in our expertise in up-and-coming technological areas and our continuously growing staff of excellent attorneys," Basile says. "We are continuously expanding our growth on the coasts and in countries such as China, while keeping our main office in Michigan due to the cost of living and our belief that the Detroit metropolitan area will grow to be one in which talented attorneys are drawn."
Zara Creative
Troy
zaracreative.com
Zara Creative is a video production agency that since its creation in 2012 has become a rapidly growing, award-winning and nationally recognized video production agency, according to its website. Among its services are web/brand films, TV commercials and event coverage. Founder and CEO Heather Zara was a television reporter and anchor for nearly a decade.