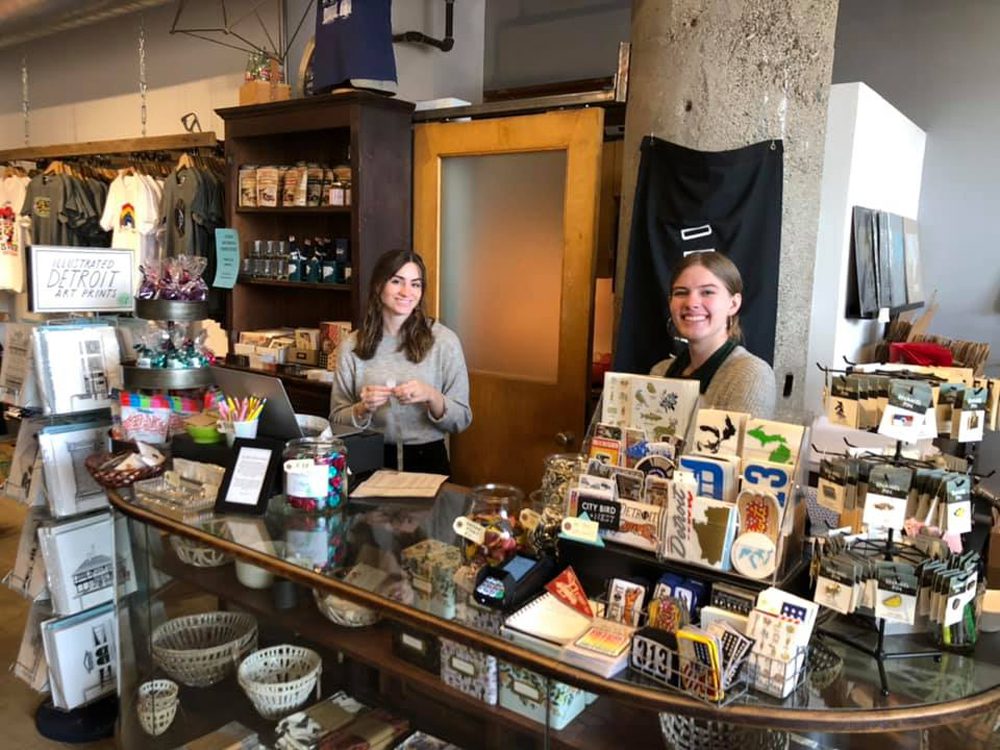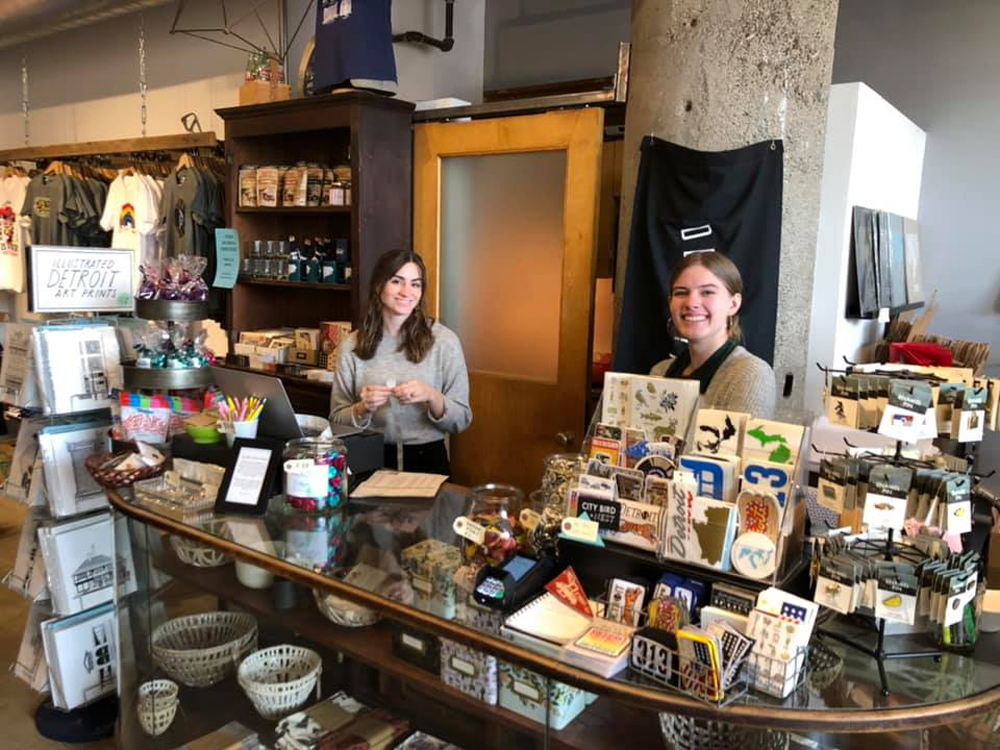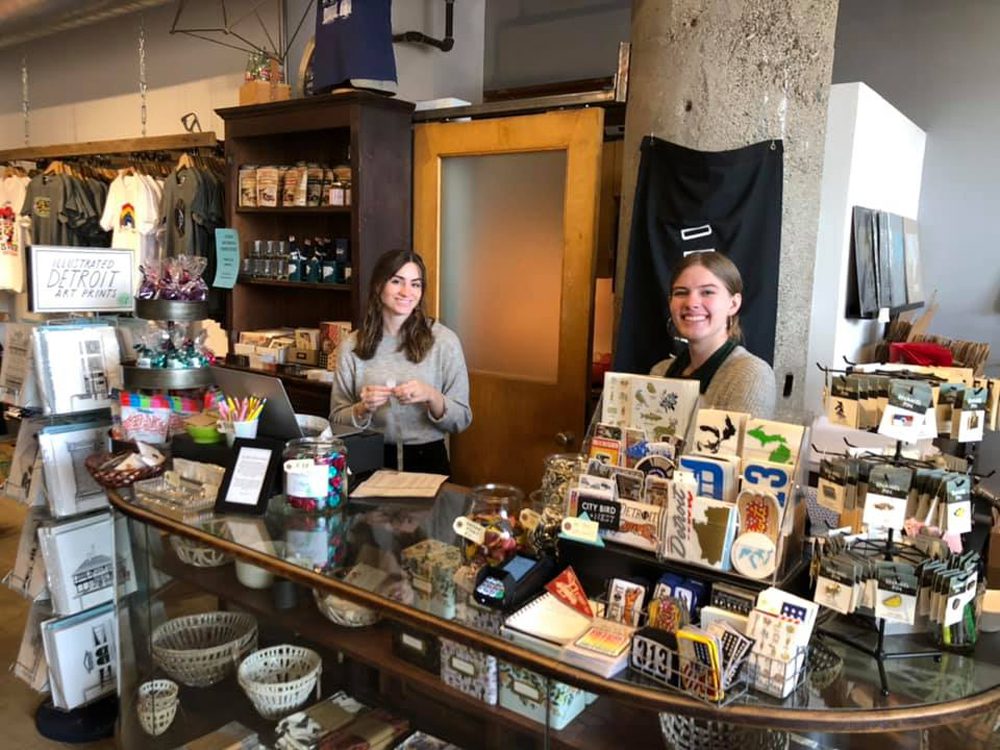 Looking to get out of the house and start your holiday gift buying? Then there is no better day to get into the stores than Small Business Saturday.
Traditionally, November 30 is Small Business Saturday. Starting in 2010, American Express designated this day—the Saturday after Thanksgiving each year—to encourage people to "Shop Small." The financial services company reports that since the commemoration began, consumers have reported spending an estimated $103 billion across all Small Business Saturdays combined.
Area downtowns are excited about the event, which brings a lot of consumers into the local businesses. DDA Chairman Vincent Szymborski said he hopes the event will bring plenty of visitors to Hamtramck: "We have excellent businesses in our city and Small Business Saturday is an excellent way to showcase our unique selections of retail, restaurants, and services."
Community revitalization expert Quint Studer welcomes every chance to shine a spotlight on the small businesses and local entrepreneurs who make up the economic engine of most small and mid-size towns and cities.
"Days like Small Business Saturday can help business owners get face time with customers who might not normally shop there," says Studer, author of the new Wall Street Journal bestseller The Busy Leader's Handbook: How to Lead People and Places That Thrive.
"And consumers get to see what they might be missing—the personal connections and experiences they may not always get from online or big box retailers," Studer said. "Still, shopping small and local can and should be more than a symbolic one-day-a-year event. Anyone who wants a stronger, more vibrant community needs to support their small businesses every day. They are the key to economic revitalization. They play a vital role in creating the 'sense of place' that gives a community its competitive advantage."
According to the U.S. Small Business Administration, small businesses create two out of every three net new jobs in the private sector. What's more, over half of all Americans own or work for a small business.
Here are some Small Business Saturday events taking place around Metro Detroit:
Designed to showcase local businesses and makers, and drive support for the reactivation of an historic neighborhood theater, the Friends of The Alger Theater announce the opening of a Holiday Pop-Up. Participating retailers include Pingree Detroit, Rebel Nell, Featherstone Garden, York Project, Two Canoe Candle Co., Present Douglas, Circus Studio, Detroit Dirt Rock, Drawings by Renee, Kenzie's Cookie Co. Stitch Witch, U x A.  Among items for purchase are leather goods, jewelry, ceramics, plants, footwear, prints, greeting cards, and candles.
In Detroit, City Bird and Nest will have extended hours at both shops from 10 am-8 pm. Be one of the first 25 customers of the day at either store to win a $10 gift certificate to use on a future visit. Shoppers also will get a free mug with any purchase of $100 or more at City Bird. For fun, consumers also can Come take a #selfie with its classic Detroit Architecture Carnival Cut-Out hand-painted by local artist Gabby Buckay. Everyone also can enter to win a $250 Gift Basket of City Bird goods and a $250 Gift Basket of Nest goods.
The City of Hamtramck and Hamtramck's Downtown Development Authority invite the public to participate in Small Business Saturday, presented by American Express, on Saturday, November 30th. There are over 25 Hamtramck businesses running promotions throughout the day. Individuals interested in shopping at participating businesses are encouraged to pick up a passport from one of four businesses (Oloman Café, Tekla Vintage, Wheelhouse Detroit, or Polish Art Center) that lists all participating businesses. Shoppers will receive stickers for making a purchase at any participating business, and those who gather at least two stickers can enter into a raffle for a $50 gift certificate to one of our participating businesses.